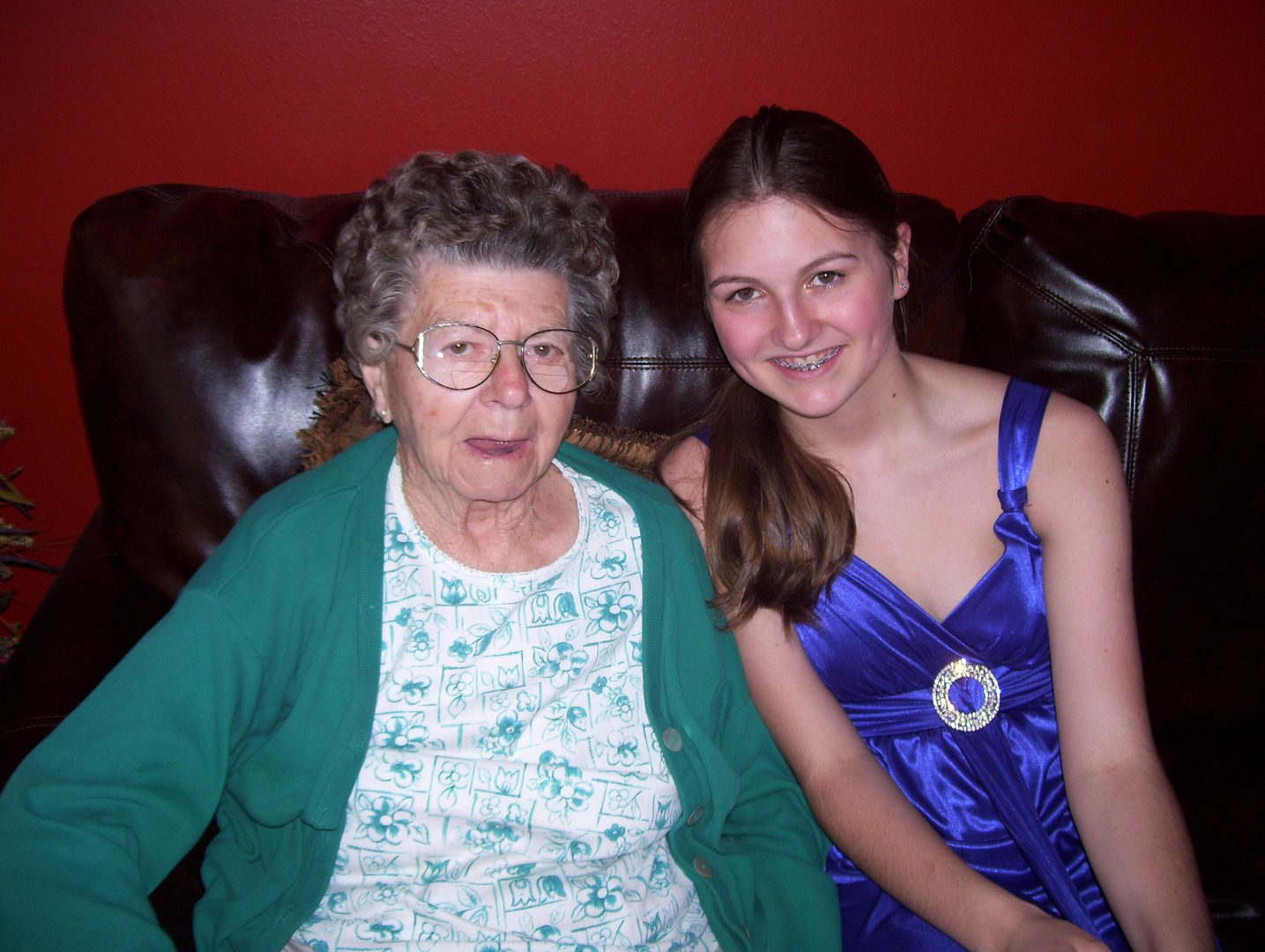 Grandma Betty with my daughter, Tatym, on her confirmation day.
We recently moved my grandma into a nursing home, and I brought home a box of old photos from cleaning out her house. My kids have been enjoying looking at the "antique" photographs, especially ones that my grandfather took during World War II. My daughter, Macy, even posted this photo to her Facebook page:
Pierce Main Street back in the day. It's amazing what you find when your cleaning out your 88-year-old great grandma's house.
The photographs have sparked the kids' curiosity about our ancestry, so I have been playing around on Ancestry.com where I have been able to build our own family trees that go back for centuries! If you've ever watched Who Do You Think You Are? on NBC, the celebrities use  Ancestry.com which is the world's largest online resource for family history documents, including census and military records. And right now, you can get a 14-Day Free Trial to Ancestry.com so you too can explore your own family tree risk free!
Need a Great Mother's Day Gift Idea? Give the Gift of Family with a Gift Membership from Ancestry.com!
I haven't discovered (yet anyway) that I'm related to anyone famous, but my friend Tricia discovered that she's a descendant of two famous pirate women! Please comment if you joined Ancestry.com and found anything interesting to share!
[phpbay]family tree, 2[/phpbay]