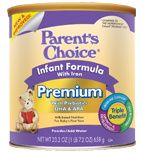 This is a Sponsored Post written by me on behalf of PBM Products.
All opinions are 100% mine.
The virtual baby shower that I hosted for my sister, Kaitlyn last weekend was a huge success! She received a lot of nice baby gifts, and I plan to upload pictures soon to share with everyone.
Kaitlyn's baby girl is due next month, and she plans to breastfeed. She registered for a breast pump on her Target gift registry, but did not receive one (they are expensive!), and from what we've heard from other family members is that the ones from discount stores (like the one she registered for) do not work near as well as the ones you can buy directly from the hospitals (for $300!).
So, if people are thinking they saving money by breastfeeding, do they calculate in the cost of the breast pump and supplies (that $300 doesn't include the storage bags and such)? I'm guessing that once my sister goes back to school in the fall (she is a senior in college), she may switch to feeding her baby formula for convenience.
I'm going to share with her that Parent's Choice Baby Formula (sold at Wal-mart stores) has the same nutrients as the same levels as the name brand higher-priced formulas, such as Enfamil and Similac. Check out this Savings Calculator to see how much you could potentially save on baby formula by switching to Parent's Choice.
Parent's Choice also offers a Formula Finder to show you which formula is right for your baby. Kaitlyn herself is lactose intolerant, so it's nice to see they offer a Lactose-Free choice. She can even request Free Samples while on the website – Nice!