Disclosure: This post may contain affiliate links, meaning we get a commission if you decide to make a purchase through our links, at no cost to you. Please read our disclosure for more info.
Are you tired of wracking your brain for the perfect gift for the men in your life? Whether it's your father, husband, boyfriend, or best buddy, finding a thoughtful and unique gift can be a real challenge. That's where subscription boxes for men come to the rescue! In this article, we'll explore some of the best subscription boxes.
These curated boxes are packed with exciting and practical items that cater to various interests and tastes. So, if you're looking to surprise the people in your life with a gift that keeps on giving, read on to discover the world of subscription boxes.
What Are Subscription Boxes?
Let's kick things off by explaining what subscription boxes are. In a nutshell, these are recurring deliveries of curated products, often centered around a particular theme or interest. They're like little surprises that arrive at your doorstep every month, filled with goodies related to your passion.
Subscription boxes can range from beauty and grooming products to snacks, books, and even outdoor gear. It's like getting a personalized gift from yourself every month.
The Rise of Subscription Box Services
Have you ever wondered how subscription boxes became such a sensation? These services have gained immense popularity due to their convenience and ability to cater to niche interests. With the growth of e-commerce and the desire for unique, personalized experiences, subscription boxes have thrived in the digital age. They're a perfect solution for those looking to explore new products without the hassle of shopping.
Benefits of Gifting Subscription Boxes
When it comes to gifting, subscription boxes offer numerous advantages. They are a gift that keeps on giving, creating a sense of excitement each time a new box arrives. You don't have to worry about choosing the perfect item, as experts curate the contents.
Plus, you can cater to the recipient's interests, whether they're a foodie, a bookworm, a fitness fanatic, or an outdoor enthusiast. Subscription boxes are a thoughtful and hassle-free way to surprise your loved ones.
Subscription Boxes for the Outdoorsy Man
If you know a man who thrives in the great outdoors, there are subscription boxes that cater to his adventurous spirit. These boxes often contain gear, tools, and gadgets designed to enhance the outdoor experience. From camping essentials to hiking gear, they ensure he's well-prepared for his next adventure.
The Gourmet's Delight: Food Subscription Boxes
For the culinary connoisseur in your life, food subscription boxes are a true delight. These boxes deliver delectable treats, gourmet ingredients, and unique recipes right to the doorstep. It's a fantastic way to explore new flavors and indulge in the art of cooking. One of our favorites in this category is Mouth.com, known for its exceptional selection of artisanal and small-batch goodies that will tantalize any food lover's taste buds.
Style and Grooming: Men's Fashion Subscription Boxes
For the fashion-forward man, men's fashion subscription boxes offer the latest trends and styles tailored to your preferences. Our favorite, Gentlemen's Box, elevates your wardrobe with curated stylish accessories and essentials, making fashion effortless.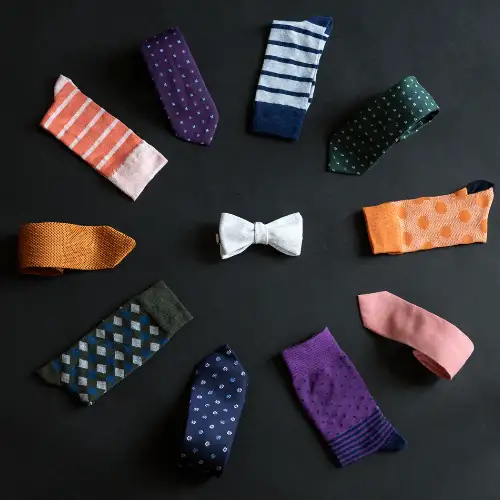 Fitness and Wellness: Subscription Boxes for Health Nuts
Support your active lifestyle with subscription boxes packed with workout gear, supplements, nutritious snacks, and expert tips. A top choice in this category is Gainz Box, offering a well-curated selection of fitness essentials and more, perfect for dedicated health enthusiasts.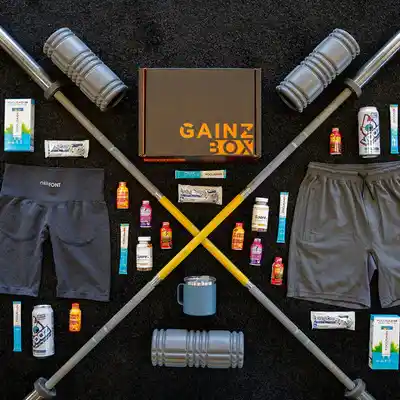 Whiskey, Wine, and Beyond: Drink Subscription Boxes
Cheers to the beverage lovers! Drink subscription boxes bring a variety of delightful libations directly to your doorstep. These can include the finest wines, craft beers, or whiskey, each catering to different palates and preferences.
One of our favorite options in this category is the Craft Beer Club, which specializes in delivering a curated selection of craft beers. They ensure you get to enjoy a fantastic range of unique and flavorful beers, all without leaving your home.
Crafting and DIY: Subscription Boxes for Creative Minds
For the artistically inclined, crafting and DIY subscription boxes are a treasure trove of creative supplies and project ideas. One of our personal favorites in this category is the KiwiCo Maker Kit. With the KiwiCo Maker Kit, you can unleash your creativity with exciting crafting projects every month, covering a wide range of activities from painting to knitting and more. It's an excellent choice for those looking to fuel their artistic passions and engage in hands-on creative endeavors.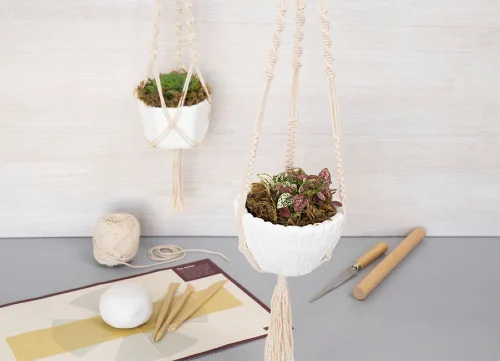 Geek Chic: Subscription Boxes for Tech Enthusiasts
Tech enthusiasts can explore the latest gadgets, accessories, and innovations with subscription boxes. Our top pick, Breo Box, offers a curated selection of tech-savvy products, keeping you at the cutting edge of technology.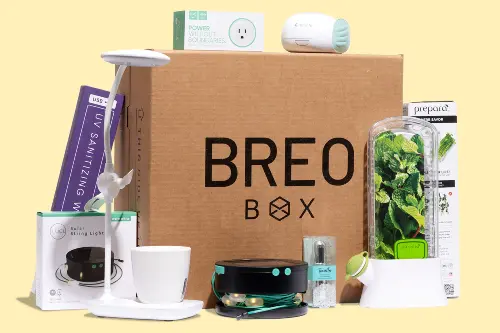 Subscription Boxes for the Well-Groomed Beard
Men who take pride in their beards will appreciate grooming subscription boxes. These boxes often contain high-quality grooming products, from beard oils to combs, ensuring that the facial hair stays well-kempt and stylish. One of our favorites in this category is the Dollar Shave Club, known for its excellent grooming essentials that cater to beard maintenance and overall grooming. The club offers a variety of subscription options to keep the well-groomed beard looking its best.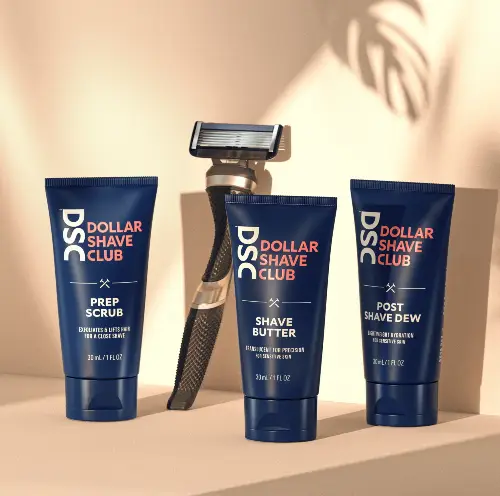 Conclusion
In conclusion, subscription boxes are a fantastic gift idea that keeps on giving. They cater to a wide range of interests and passions, making them a thoughtful and personalized present. Whether it's for the outdoorsy man, the food lover, the fashion-forward individual, or the tech enthusiast, there's a subscription box to suit every taste. So, the next time you're struggling to find the perfect gift, consider the gift that keeps on giving a subscription box.
FAQs
What Are the Benefits of Gifting a Subscription Box for Men?
Gifting a subscription box for men comes with several advantages. It offers a gift that keeps on giving, providing a monthly surprise tailored to the recipient's interests. It's also a hassle-free choice for gift-givers.
Are Subscription Boxes for Men Customizable?
The level of customization in subscription boxes for men can vary. Some services allow for personalization, while others offer a curated experience. It ultimately depends on the specific subscription box provider.
How Do I Choose the Right Subscription Box for a Man?
To select the ideal subscription box for a man, consider the recipient's interests and hobbies. There are subscription boxes designed for outdoor enthusiasts, food aficionados, fashion-forward individuals, tech enthusiasts, and more.
Can I Gift a Subscription Box for a Specific Duration, or Are They All Monthly?
Many subscription box services offer flexibility when it comes to gifting. You can often choose the duration of the subscription, whether it's for three months, six months, or a full year. This allows you to tailor the gift to your preferences and budget.
Are Subscription Boxes for Men Affordable?
The cost of subscription boxes for men varies depending on the contents and the provider. You can find subscription boxes that fit various budgets, with options ranging from affordable to more luxurious ones. It's possible to discover a subscription box that aligns with your budget and the recipient's preferences.