Disclosure: This post may contain affiliate links, meaning we get a commission if you decide to make a purchase through our links, at no cost to you. Please read our disclosure for more info.
When most of us want to buy an everyday item—like those trendy new running shoes or some seriously irresistible luggage—we either pull out cash or a debit card, or opt to use credit. But there's another way: Buy now, pay later.
Over the past few years, a ton of buy now pay later services have popped up that let you pay for your splurge in installments. In some ways, these services are like the old layaway system, in which you put down a deposit to reserve your item, sign up for a payment plan, then bring it home once you've paid it off. Only with buy now pay later you get the item you want upfront—so there's no waiting involved.
Here are three of the top buy now, pay later services and how they work.
1. Affirm
You can link Affirm to an existing credit or debit card, or a bank account.
What's the payment plan?
You can choose to repay your loan over three, six, or 12 months.
Will Affirm affect my credit?
Maybe. Affirm approves users with a soft credit check, which doesn't affect your score. If you make your payments on-time, it will report them to Experian, which can improve your score unless your credit utilization ratio is too high, in which case it can hurt it.
2. Afterpay
You can link Afterpay to an existing credit or debit card, or a bank account. Now you can even get an Afterpay virtual card, find out how it works here.
What's the payment plan?
You pay for an item over six weeks, starting with an initial payment when you purchase the item. Payments are due every two weeks.
Will Afterpay affect my credit?
No. Afterpay doesn't check your credit when you sign up or report on your payments, so it won't affect your credit score positively or negatively.
3. Klarna
You can link Klarna to an existing credit or debit card, or a bank account.
What's the payment plan?
There are three. You can make four payments, with one due every two weeks; you can finance a large purchase over six to 36 months; or you can pay in 30 days.
Will Klarna affect my credit?
It depends. Klarna runs a soft credit check for purchases made in four payments or 30 days, which won't affect your score. However, it runs a hard credit check for larger payments that require financing, which could impact your score.
So is Buy now, Pay Later, right for you?
Here are a few reasons why you might want to use one of these services:
You're looking for a credit card alternative: Most buy now, pay later users link their accounts to debit cards and use the service in place of a credit card for everyday items. Just like a credit card, they allow you to break up your purchase or pay later for an item, but without the same fees or risk of compound interest attached.
You're not sure your purchase will work. Klarna's pay in 30 day plan is great for clothing you don't know will fit or other items that you're not sure about. You can place your order, have the item delivered to your house, and see if it works—and if it doesn't, return it without ever having to pay for it.
You like to budget: Say you give yourself a $100 monthly clothing budget, but want to buy an item that's $125—or need to replace multiple items one month that total more than $100. With buy now, pay later, you can choose a structured payment plan that lets you make those purchases without going over your budget.
You have a special purchase in mind: As long as you can afford the item, buy now, pay later, is a great option if there's something you love but is a bit of a splurge. Depending on the item, it might even help you save money; buying a higher-quality item that is slightly more expensive but will last for years instead of a lower-quality item that you'll need to replace within months can cost less in the long run.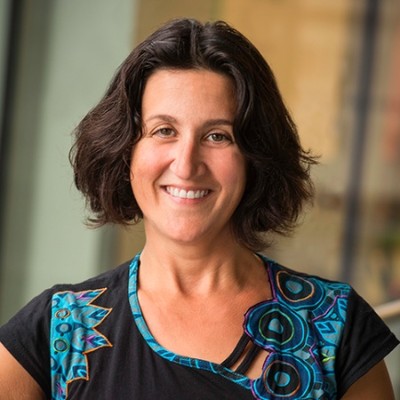 Becky is a seasoned personal and business financial expert with deep experience supporting small businesses. Now the Co-Owner and CEO of Shopping Kim a company she acquired in 2020, she is passionate about educating people on how to use Buy Now Pay Later for responsible spending to achieve their lifestyle dreams.
Ready to shop Buy Now Pay Later? Find out what stores accept the top Buy Now Pay Later apps.