Disclosure: This post may contain affiliate links, meaning we get a commission if you decide to make a purchase through our links, at no cost to you. Please read our disclosure for more info.
Get the inside scoop on how Klarna works and what sets it apart from other top buy now, pay later services.
Think all buy now, pay later, platforms are the same? Think again.
Klarna is different—and the best way to see how is to compare it another top buy now, pay later, service like Afterpay.
Klarna vs. Afterpay: The Payment Plans
While both Klarna and Afterpay let you make an immediate purchase then pay for it over time, that's where the similarities end. With Afterpay, there's one way to pay: You make four biweekly installments over the span of six weeks.
With Klarna, there are three.
You can make four biweekly payments; you can choose not to pay for 30 days; or you can finance a purchase over six to 36 months. That's a lot of flexibility.
For medium-sized purchases, like a purse or electronics, paying in four regular installments is a great option. If there's an item you know you can afford now—you're just not sure if it's quite right for you or your space—we recommend paying in 30 days. That way, you can try before you buy. Which means that for hard-to-fit items like the perfect pair of jeans, you can actually order a new brand or style, put it on, and, if it doesn't work, return it without paying a cent. Finally, financing lets you make a plan for larger purchases like appliances or furniture.
Ready to try Klarna? Get the Klarna app here
Klarna vs. Afterpay: Your Credit
You can link both Klarna and Afterpay to an existing credit or debit card or bank account.
Afterpay doesn't check your credit when you sign up and it won't affect your score since it doesn't report on your repayment plan. That means your score won't go down if you miss a payment—but it also won't go up if you make each installment on-time.
Klarna could affect your credit score depending on how you use it. If you decide to make your purchase in four payments or the pay in 30 days option, Klarna will run a soft credit check, which doesn't affect your score. But if you decide to use Klarna to finance a larger purchase, it will first perform a hard credit check, which could make an impact.
Klarna vs. Afterpay: Rewards Programs
Klarna and Afterpay both have rewards programs you can join, but the programs themselves vary.
Afterpay's program, Pulse, is available exclusively to members who have made 30 or more on-time payments for order of more than $40 in a six-month cycle; have made no more than three late payments in that same six-month cycle; and meet Pulse Terms USA. You can sign up for Pulse through the Afterpay app. Once you do, benefits include:
$0 due at checkout: Instead of making an initial payment with your purchase, you can wait until your first installment. (Note: This benefit is not available to Idaho residents because of a state regulation.)
Reschedule payments: You can change the due date for an upcoming payment through the Afterpay app or website.
Purchase gift cards: These gift cards are available for retailers like Sephora, West Elm, and Macy's.
Vibe, Klarna's rewards program, only has two requirements: you have to be older than 18 and have the Klarna app. Once you sign up, using Vibe is even simpler. Shop with Klarna and earn 1 vibe for every $1 you spend through the buy now, pay later service. The first time you make a purchase as a part of the Vibe club, you'll instantly earn a $5 gift card from Amazon. As you continue using Klarna, you'll unlock other rewards from brands like Best Buy, Nike, and H&M that you can redeem at any time.

Klarna: Try It Out
There are a ton of brands all over the world that let you use Klarna on their website or app. Here are our ten of our absolute favorites—and which payment plan we recommend based on the type of item.
Adidas
Keep yourself on track by paying for your running shoes in four installments.
Adidas has been making top-quality sports gear since 1949.
Bloomingdales
Treat yourself to a splurge—but responsibly, by spreading the cost out over four payments.
At Bloomingdales, you can find anything from jewelry and handbags to luggage and strollers.
Etsy
Etsy is your one-stop-shop for all things vintage and handmade.
If you're not sure that the one-of-a-kind item you've been eyeing is right for you, order and pay in 30 days.
Journey Bikes
Get an e-bike for your next adventure. You can pay in four installments to spread out the cost.
Lululemon
If you're not sure what size you are, order that yoga top in two and pay in 30 days.
Overstock
Redoing a room? Finance your home decor, furnishings, and art so that you can bring your vision to life right away.
Pandora
If you're buying jewelry for someone special, choose the pay in 30 days option.
That way, you can always return if it turns out they prefer hoops to studs.
Rimowa
Pay in four for this high-quality luggage, which will not only protect your things but also ensure you make an impression wherever you go.
Saatva
You can make a finance plan to buy the supportive mattress of your dreams.
Saatva's mattresses are hand-crafted and eco-friendly.
Sonos
You can pay for your speakers in four installments while still enjoying your music in every room.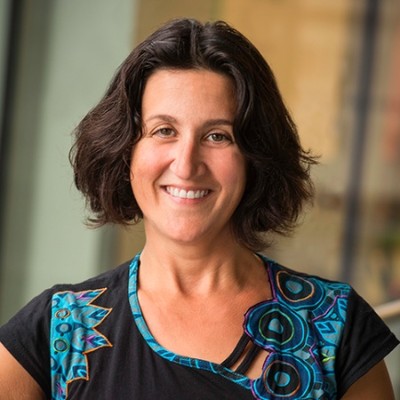 Becky is a seasoned personal and business financial expert with deep experience supporting small businesses. Now the Co-Owner and CEO of Shopping Kim a company she acquired in 2020, she is passionate about educating people on how to use Buy Now Pay Later for responsible spending to achieve their lifestyle dreams.