Disclosure: This post may contain affiliate links, meaning we get a commission if you decide to make a purchase through our links, at no cost to you. Please read our disclosure for more info.
Wish you could shop on a reasonable payment plan for your favorite clothing, handbags, jewelry, and skincare products, but not pay interest? It's possible with Afterpay, a buy now, pay later App that allows you to pay for all your new goods over 6 weeks, interest-free.
Using Afterpay also allows you to shop all your favorite brands like NARS, Ugg, and Pandora. If you're wondering how Afterpay works, if it's safe, and how it compares to other buy now, pay later programs you've seen online, read on.
How Does Afterpay Work?
When you download the Afterpay App, you'll need to fill out a short application that includes your date of birth, email, phone number, and your debit or credit card information. There's no credit check. If approved by the company, you'll be able to start shopping for your favorite brands right away.
Afterpay allows you to shop directly from the App. When it comes time to pay for your new products, you'll make your first payment immediately, then pay the remaining balance over 6-weeks. You'll pay 4 payments total, or 25 percent for each payment. During the six weeks, you won't pay any interest or be charged any additional fees.
How to Buy Gift Cards with Afterpay
Did you know you can purchase gift cards with Buy Now Pay Later financing for your favorite retailers using Afterpay? There are some restrictions and rules, so visit this post on Afterpay Gift Cards for a full explanation of how it works.
Is Afterpay Safe?
The top reason you can feel safe about using Afterpay is that it limits your spending/purchases if you miss a payment—so no worrying about mindless shopping when you can't afford it.
You'll also have a spending limit of how much you are approved for on the App. On the other hand, if you build up a good payment history, you'll increase your spending limit over time so you can buy more of the products you love or have been lusting after.
How does Afterpay Compare to Other Buy Now, Pay Later Options?
One reason Afterpay is such a popular App is the fact that it gives you a reasonable time frame to pay off your purchases—just six weeks and you are done. Unlike other buy now, pay later programs that drag out a payment schedule for months, you might feel better knowing your purchase will be paid off a lot sooner. Plus, you won't have to worry about interest or fees during this time.
Another reason Afterpay differs is that you can split purchases as low as $35 into four-payments, which can be beneficial on month's when your budget is really tight. And you don't have to worry about passing a credit check if your credit score is less than stellar. Find out how Klarna Purchase Power, your approved credit amount works here.
Bottom line: Full Review
If you're on a limited budget or just like the idea of breaking up your payments over a six-week period, you'll find the Afterpay App to be right up your alley. You'll find many of your favorite stores and brands there, so you can feel confident you are shopping for your favorite items and staying within your financial means.
Afterpay: Check It Out
Ready to try afterpay for your next purchase? Just make sure the retailer you are shopping offers Afterpay at checkout, or visit our top 10 go-to stores listed here.
Anthropologie — From magazine worthy interior design home decor to boho fashion, Anthro has it all!
Athleta– Get fit and pay over time, and feel great doing it with Athleta workout clothing for running, yoga, or spin.
Fittrack – Track and reach your fitness goals in no time with these cool tech! Finance your fitness goals with 4 easy payments using Afterpay on the Fittrack site.
KVD Vegan Beauty – Time to up your make-up game and feel good about it with vegan make-up for day or nights out. Simply choose Afterpay at checkout and pay over time.
Lizzy James – Find the best customizable artisan jewelry at Lizzy James, enjoy the pay in 4 installments of AfterPay!
Lucky Brand Jeans – The best fitting jeans around with flexible payment options! Time to get out of sweats and back into the perfect pair of jeans.
Rothys– Treat yourself to a pair of these easy-to-wear flats that use recycled materials. Easy to wear and easy to pay for with Afterpay!
Sephora – The department store for beauty for everything from fragrance to skincare and make-up. Easy payments with Afterpay.
Sur La Table – The one stop-shop to buy now pay later top of the line kitchen goods from pots to espresso machines and even cooking classes.
Tory Burch – Find your dream bag, sunglasses or other it accessory here. Pay over time with Afterpay.
Urban Outfitters – From home to clothes or gifts for your next white elephant party, Urban is the place to shop.
Ugg – These classic winter boots from Australia have now expanded to include cozy slippers, bedding and more.
List of our Favorite Afterpay Stores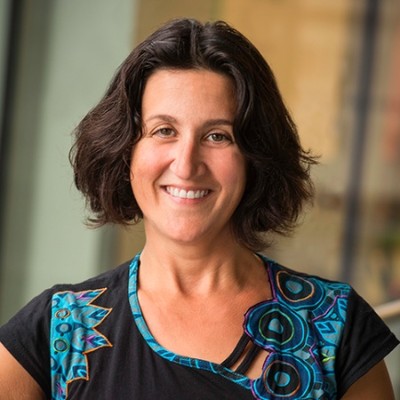 Becky is a seasoned personal and business financial expert with deep experience supporting small businesses. Now the Co-Owner and CEO of Shopping Kim a company she acquired in 2020, she is passionate about educating people on how to use Buy Now Pay Later for responsible spending to achieve their lifestyle dreams.