Disclosure: This post may contain affiliate links, meaning we get a commission if you decide to make a purchase through our links, at no cost to you. Please read our disclosure for more info.
Not sure what lease-to-own means, or when you'd use it? Discover what makes Katapult so great.
Does this scenario sound familiar? There's a purchase you want to make, but it's just out of reach—so you have to decide between getting a new mattress or that home office setup you desperately need and running the risk of overextending your credit.
Enter Katapult: The lease-to-own payment option formerly known as Zibby.

How Katapult Works
Katapult has partnered with buy now, pay later, service Affirm's Affirm Connect Platform. Shoppers who aren't approved to make a purchase with Affirm are automatically evaluated for Katapult at checkout. You'll know right away if you qualify so you start spreading out your payments.
Katapult helps you set up a recurring payment plan for those larger-than-average purchases you'd usually need to save up for. And every time you make a payment, you have the option to continue leasing the item, buy out the item, or return it if it's not working. So if you have a sudden influx of cash or discover that the item you coveted actually isn't a good fit, you have the flexibility to make a change.
Like buy now, pay later plans, Katapult gives you more control over your purchases. You can immediately start using an item that might otherwise be out of your price range without racking up credit card debt.
But unlike Affirm, Klarna, and Afterpay, you're not purchasing the item—you're leasing it. Which means you're not on the hook for future payments if you decide it's not right for you. At the same time, it also means that you can't return the item and get back the money you've already paid.
How to Login in to Your Katapult Account
Have you already been approved for Katapult offer, customers login here to see the status of your application and current lease terms. All you need is the phone number connected to your account.
Here Are Three Great Reasons to Love Katapult
1. You can get what you need right away.
The traditional way to make a bigger-than-average purchase is to wait until you have enough cash on-hand. But sometimes, waiting isn't a realistic option. Like when your in-laws are visiting and you don't have a mattress—or a bed—to put them on. You can't exactly hand your mother- and father-in-law a sleeping bag or ask them to put off their visit until you've had time to save up for a guest room suite. Which means you have to borrow on credit—or try something new. With Katapult, you can lease the items you need right away without relying on credit. So you can welcome your in-laws without having to worry about where to put them or what will become of your credit score.
2. You can change your mind.
Sometimes, you know something is just perfect for you…until it arrives and it isn't right for your space or you realize that your style isn't shabby-chic so much as it is modern farmhouse. Other times, there are purchases that you really need to test out before you commit—like that couch you've been eyeing or the espresso maker you want to learn how to use. With Katapult, you can give yourself a few payment cycles to decide if you want to make a permanent commitment. If not, you can decide to stop leasing an item, at which point you'll no longer be on the hook for future payments.
3. You want to upgrade responsibly.
Leasing is a great idea if you think it's worth it to invest in a higher-quality item than you wouldn't usually be able to afford upfront either because it will work better or last longer. You can make a purchase that's top-of-the-line and work your way towards paying it off through your Katapult payment program. You might even save money in the long run if it's an item you'd get years more use out of than a less expensive version.
Useful things to know before applying for a Katapult Lease
Will Using Katapult Affect My Credit?
Yes, applying to Katapult can impact your credit score since they do check past history when determining how much leasing value you can access. The good news even if you have little credit history or bad credit you won't automatically be denied and if you make on-time payments and payoff your loan in full the reported payments could potentially improve your score.
We recommend you always read the exact fine print from any creditor before making a decision. Here is the exact language and link to the Katapult credit disclosure page as of February 2022.
"We work with customers that have no credit, bad credit or a bankruptcy. "No credit required" does not mean nor imply that no inquiry will be made of credit history or creditworthiness. We may check past transactional history and report information about your lease purchase agreement to credit reporting agencies, but no established credit history is necessary. You understand that Katapult may report information about your account(s) (such as on-time, late, and missed payments; any defaults; and the fact you paid off your account(s)) to consumer reporting agencies." Source Katapult Website Credit Disclosure
How do I Make Katapult Payments?
Once you are approved for a lease amount, be ready to make your first payment as it will be due at checkout. From them on the recurring lease to own payments will be charged to your credit or debit card on file. You can also make lease to own payments by logging into your Katapult account.
Is Katapult an App?
Katapult is a lease to own financial services company. At this time it doesn't look like they have an app, but this may change.
Is Katapult the Same as Affirm?
Katapult is not the same company as Affirm and actually offer different services. Affirm is a Buy Now Pay Later financing option that lets you pay for purchases in installments. Katapult follows a Lease-to-Own model.
For more on how Affirm works we recommend the below guides on Shopping Kim.
Is Katapult Legit?
We get it, trusting a lease-to-own company can be make you nervous, but rest assured they've served many happy customers, but don't our word for it. Check out the reviews from these reputable review collections sites. Katapult Reviews from Real Customers can be found on Trustpilot and show that the company is legit and safe to use.
Trustpilot Katapult Reviews
Trustpilot shows an 4.4 Excellent trust score review from Katapult customers, with over 15k customers served. Review highlights include easy approval, great customer service and fair repayment terms.
Not Sure What to Buy With Katapult?
Here Are a Few Great Ideas of the types of retailers and stores that accept Katapult.
Home Goods
It's always hard to tell if a piece of furniture is the right fit until you see it in your space. Our favorite Katapult partner is Wayfair, to shop simply add items to your cart and select Wayfair Financing as your payment option at checkout – learn more how to pay for your new furnishings. Not sure what to get? Check out our guide to Hidden Gems at Wayfair.
Mattresses
Do you prefer firm or medium-firm? Katapult is a great way to find out without having to pay for your mattress upfront.
Still not sure which mattress is right for you? These buy now pay later guides to buying a new mattress should help from specialty mattresses for cribs and RV's to organic mattresses.
Electronics and Appliances
You can invest in higher-quality appliances that will last longer than what might otherwise be in your price range.
Ready to Apply for Katapult Lease?
Apply for a Katapult lease here, for a chance to be approved for up to $3,500! No credit required, start your new lease for a low initial payment and buy out at any time.
Use your approval to shop at fine retailers including: Wayfair, Lenovo, Nectar, Motorola, Agape Diamonds, America's Best Appliances, Apex Gaming, Tech for Less, Expert Fitness, and more.
Already a Katapult Customer?
Use this shortcut to access your account, make payments and check your balance. Login is linked to your phone number, so be ready with your mobile to check for any authorization codes.
Stores that Accept Katapult for Lease to Own
Tip! If you don't see Katapult as an option at checkout simply choose Affirm and Katapult will appear as an alternative lease to own payment option.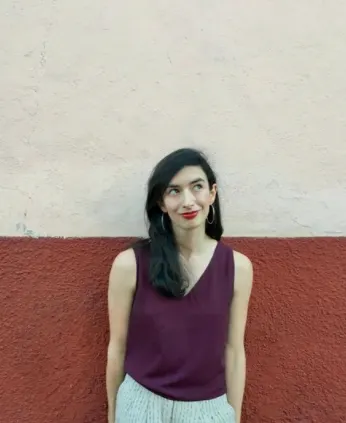 A former travel editor who loves nothing more than filling her suitcase with one-of-a-kind pieces, O'Brien has been a shopaholic since long before she knew how to string a story together. Like all shopping addicts, she loves nothing more than finding beautiful things at a bargain — and can't keep a deal to herself.
When not writing about what to buy and where to find it, O'Brien tells stories about great designs and the people who dream them up.