Disclosure: This post may contain affiliate links, meaning we get a commission if you decide to make a purchase through our links, at no cost to you. Please read our disclosure for more info.
Are your electronic devices in need of an upgrade? (If you have a cracked screen or anything that is pushing five plus years, the answer is definitely yes!) Stop lusting over the latest electronics you think you can't afford and start buying. With simple buy now, pay later options for electronics, or lease to own no financing, you can get your hands on the latest devices without breaking the bank.
Best Buy Now, Pay Later Electronics Stores
If you're finding yourself robbing Peter to pay Paul so you can afford much needed electronics like phones and computers, you're not alone. Luckily many online stores understand that money is tight and offer plenty of deferred payment options allowing you to get great Buy Now, Pay Later deals. A lot of merchants offer Buy Now, Pay Later on jewelry and toys, but what about when you want an HDTV, computer, digital camera, or even a drone. Here is a list of the best Buy Now, Pay Later merchants to check out so you can easily buy electronics on finance:
Gazelle sells certified pre-owned smartphones and electronics and accepts Affirm for payment. Affirm is easier and faster than using a credit card. You simply enter your basic details to get approved instantly. Affirm lets you get your order now, then split your purchase into multiple payments to pay back over time to fit your budget. Shop Gazelle.com now!
You can get instantly approved for up to $5,000 in brand name electronics from Best Buy with no credit needed via ElectroFinance. All you pay is an initial payment of just $50. Most products are available the same day and can be picked up from BestBuy with $0 due at pickup. Shop ElectroFinance.com now!
Buy Now Pay Later Sites with No Credit Check
It's easy to buy electronics on finance at Mac of all Trades, which offers buy now, pay later on Certified Refurbished Mac electronics include Mac Books, Apple Watch, iPhone and more with Affirm.
Click here for a Comprehensive list of Online Stores That Accept Affirm
Buy electronics now and pay later with Klarna at GeekBuying—a top online store allowing you to finance your electronics. TVs, computers, cameras, cell phones, drones, headphones and other name brand electronics you know and trust. Shop GeekBuying now!
Samsung lets you add at least $250 worth of Samsung products to your cart and select "Pay Over Time" at checkout. You pay no interest if paid in full within 6, 12 or 24 months—meaning you're easily financing your electronics on credit. Shop Samsung.com now!
Key Camera is the place to buy and sell used and new cameras, lenses and photography equipment and they accept Affirm for buy now pay later financing. Keh also buys back old gear so you can sell your old camera and put the money towards an upgrade. Shop Keh.com now!
ABT offers 12 months special financing on electronics and appliances plus free shipping on thousands of products. Shop ABT.com now!
You can s up for a Dell Preferred Account, which is a revolving line of credit available for items purchased for personal and home use. It's a great payment option for when you're ready to buy that new computer or laptop you've had your eye on. Shop Dell.com now!
You can buy now and pay later with the Home Shopping Network's Flex Pay, which is even better than layaway! Buy electronics, such as HD TVs, printers, Wii's and computers, take them home and pay them off over time – with no fees or interest. Shop HSN now!
QVC offers Easy Pay as a payment option, allowing you to spread out your payments over the designated number of months at no extra charge when you order using any major credit card. Shop QVC.com now for computers, phones and more!
Sears offers no interest on electronics if paid in full in 24 months with your Sears Card. You can also get free shipping on TVs 37″ and above. Shop Sears.com now!
Conn's
Conn's Home Plus offers a variety of credit and lease payment options on electronics, appliances, furniture and more. Financing options include store credit cards, retail installment contracts and lease-to-own programs through Progressive Leasing. Shop Conns.com now!
Montgomery Ward
Wards says "Yes" and frequently provides credit accounts to consumers when other retailers have said "No"! Get quick approval up to $100 credit with payments of only $10 per month. Shop for TVs, computers, cameras, cell phones, drones, headphones and other name brand electronics you know and trust. Remember shopping at a Montgomery Ward store? They are only online now!
Our Top 5 Must Have Electronics Upgrades
High-Tech Your Life With 5 Electronics You Need. Buy Now, Pay Later On our list of the Top 5 Electronics of the Year.
AirPods allow you to wirelessly listen to all your devices seamlessly and the sound-quality will change your life for the better. Going for a walk or having a meeting? Just pop in your AirPods! Normally they go for around $250, but you can split that into 12 payments with Affirm, making the price a lot easier to swallow.
This is the summer to reconnect with loved ones and live it up a little after being locked down for so long. For all your indoor and outdoor events, turn up the music on your Bluetooth speakers and get the party going. You can find the Sonos Portable Bluetooth Speakers at Sonos online and choose an easy interest -free payment plan with Klarna that works with your budget.
Travel is back! Wherever you are going, don't leave home without a new Apple iPad you can load with all your favorite movies, shows, games, and music. It will make getting through any long flight so much easier. The price is steep, but you can choose how you want to pay each month with Zip (formerly Quadpay) at Best Buy online, allowing you to pay at your own pace. And given that Zip and others only perform a soft credit check, you have some options to buy that iPad even if you have less-than-stellar credit.
Steps to pay with Zip (Quadpay): Download the app on your phone, search for Best Buy on your app and add your iPad and other electronics to cart. Select pay (must use the Visa option), Split your purchase into 4 installments, pay for over 6 weeks.
Time to trade your old phone in for an upgrade. Trade-ins are made easy at Decluttr, our favorite store for easy iPhone trade-ins with fair payouts. Staying connected these days is more important than ever, so FaceTime and iMessage to your heart's content with a new Apple iPhone 12 now available at Best Buy with Zip (Quadpay). The $1000-plus price tag is hard to swallow, but you can work out a monthly payment plan you are comfortable with on Zip (Quadpay) (available through the mobile app) that is more aligned with your budget.
Your current watch is fine, but stop being jealous of all your friends logging their workouts, sleep, and making calls right from their wrists. An Apple Watch does so much more than just tell the time. This beauty normally retails for around $500, but you can split up the payments with Zip (Quadpay) at Best Buy so you can afford this high-tech fun.
The challenge with any tech product is alway keeping them charged and safe from damage. One last thing to consider with any device you purchase is to add on protection options. Belkin has some great solutions for your family of Apple products from well reviewed docking stations that hold both your iPhone and iWatch to Screenforce add-on glass protectors.
Get a personal loan up to $25,000 for any reason, whether it be for a new TV, home theater, computer or iPhone. Get a personal loan!
You must have a valid debit or credit card or sign up for in-house credit at the above locations. If you do not have a debit or credit card or just prefer to be billed later, I suggest FuturePay or Blispay. Click the respective links to read more about each option if you are unfamiliar as well as see a list of participating stores.
Click for more Stores That Offer Deferred Billing
Or our list of top 10 BNPL catalog stores.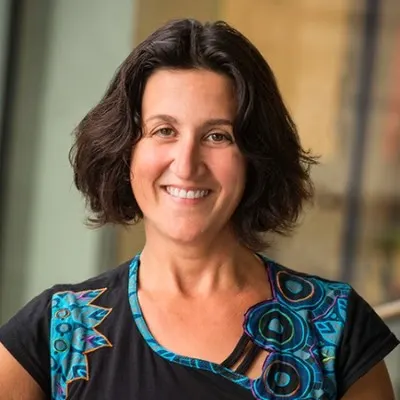 Becky is a seasoned personal and business financial expert with deep experience supporting small businesses. Now the Co-Owner and CEO of Shopping Kim a company she acquired in 2020, she is passionate about educating people on how to use Buy Now Pay Later for responsible spending to achieve their lifestyle dreams.