Disclosure: This post may contain affiliate links, meaning we get a commission if you decide to make a purchase through our links, at no cost to you. Please read our disclosure for more info.
Fall In Love With Buy Now Pay Later Jewelry
Just in time for Valentine's Day, get gifting or self-gifting without paying upfront with this edit of buy now pay later jewelry.
You can never go wrong with jewelry for Valentine's Day. Whether you're looking for a gift for a special someone, or you want to give yourself that self-love, jewelry is the best choice. Here is the best buy now pay later jewelry, to find perfect jewelry without breaking the bank.
Buy now pay later allows customers to make purchases without paying for the item all at once. Instead, users can pay in reasonable monthly installments. This is great for buying things like jewelry. Rather than taking a huge chunk out of savings to pay for that beautiful necklace or gold ring, you'll be able to pay in installments that work for you!
Buy Now, Pay Later Jewelry Financing with No Credit Check
To put it simply, buy now pay later lets you make monthly payments for items you want. While you could relate it to the financing option of layaway, instead of waiting to get your purchase after you've paid it off, you'll be able to receive your item immediately! This means there is no deposit and no money down.
This is different from the other jewelry financing options like a short-term loan from the jeweler or deferred financing. Both short-term loans and deferred financing for something like a diamond necklace that's over a thousand dollars will allow you to have an installment plan but you'll have to worry about your credit score with a constant accumulation of interest rates. Even store credit cards can check or affect your overall credit!
With buy now pay later jewelry, there's a soft to no credit check. Some of the new buy now pay later online stores include programs like Affirm, Klarna, Afterpay, and Snap Finance.
Affirm lets you link to an existing credit card, debit card, or bank account, with options to repay the specific loan over three, six, or 12 months.
Klarna lets you link to the same accounts as Affirm with payments required every two weeks, every six months, or pay entirely within 30 days.
Afterpay like the other two lets you link to credit card, debit card, and bank account and you pay back your loan every two weeks over a six week period.
Snap Finance will allow you to pay over a 12-18 month period.
With these buy now pay later programs, you'll be able to order the diamond necklace or engagement ring of your dreams in reasonable installments. Here is a list of buy now pay later jewelry stores.
Online Jewelry Stores That Offer Financing:
Buy Now Pay Later Jewelry No Credit Check Stores
At Reeds, you'll find an elegant selection of necklaces, rings, earrings, and bracelets. Shop from diamond stud earrings, gold and Swarovski crystal hoops, diamond studs, and colorful diamond drop earrings. Pick out the perfect bracelet for the special someone with the help of different charm styles.
Get in the festive spirit with a delicate snowflake bracelet or shop in style with a sparkling tennis bracelet. Go for the graceful look with a birthstone necklace, a Gucci trademark heart pendant necklace, or even a personalized cut-out uppercase initial chain. If you're looking for more of a nonchalant look, check out the gold and diamond curb chains. Go for more of a gender-fluid fashion with unisex jewelry. You'll find rose gold studs, pearls, diamonds, and gold chains.
The store has the biggest selection of gold, diamond and fine watches around. You can pick between several buy now pay later jewelry options from diamond engagement rings, gold princess earrings, pandora bracelets, and much more!
Reed works with a payment plan Afterpay, meaning you can pay for your jewelry in manageable installments. Choose to pay over several months and receive the gift right away! While Afterpay does not require a credit check.
Reeds also offers a range of financing options from Affirm, Progressive Leasing, Afterpay or the store credit card.
Here, Affirm will give you the chance to make monthly payments over three, six, or 12 months.
Afterpay has no credit check but orders must fall between $35-$2,000. No deposit and no money down! You'll pay for that diamond jewelry in four payments every two weeks. No deposit and no money down!
Progressive learning on the other hand a 12 month lease-to-own term gives a lease to own term. The Reeds store credit cards have various payment options over 60 months, or within six to 12 months. Reeds even allows you to pay with Bitcoin!
With Affirm and Afterpay, you'll have that beautiful jewelry at hand with manageable installments.
David Yurman, a trendsetter in stunning gold and diamond jewelry, has partnered with financing Affirm, so you can find a payment plan that works for your budget with flexible financing options and buy jewelry with no credit check. Affirm financing payment options do require pre-approval and are offered in U.S. based David Yurman boutiques in the United States and on the David Yurman website store.
For no deposit or no money down with Affirm, you can pick between endless jewelry options for men and women including oval link bracelets, renaissance rings, 18K chains, and spiritual beaded bracelets. The options are endless!
Pandora offers endless types of charms, bracelets, rings, necklaces, and earrings. Most known for their bracelets, Pandora offers various styles in different metals like gold, rose gold, and sterling silver. Choose from a sparkling heart tennis bracelet to a chain-style bracelet.
With charms, pick from themes like animals, family and friends, hobbies, love, nature and celestial, regal, and many more. You'll find charms that come in gold, rose gold, sterling silver, and a combination of all 3. Pick from numerous colors to find that charm that will be perfect for you or your loved one.
You'll also find necklaces at Pandora in different styles. Look through the Disney special necklaces, angel wings pendants, star galaxy necklaces, and many others. You'll find a perfect fit based on endless sizes.
If you're thinking of paying in monthly installments, Pandora collaborates with both Afterpay and Klarna with no needed credit check.
How to use Afterpay at Pandora
Simply shop online at us.pandora.net or at a local Pandora store. At the checkout choose Installments with Afterpay as your payment method. First-time customers will need to register with Afterpay and provide payment details, as usual, returning customers simply log in to make their purchase. It's that easy!
Also be sure to learn about Afterpay's Card.
Use the payment plan Affirm to purchase the jewelry $100 and over. You can pay in installments up to 36 months starting at almost $16 per month. All Affirm has to do is check your availability and you'll be on your way!
Shop between tiny treasure necklaces, paper clip link necklaces, pearl stud earrings, gold cuban link chains, or diamond cross necklaces. Find all of the possible combinations online!
Find rings, earrings, pendants, necklaces, bracelets, and anklets at Allurez. The online store offers collections from Paperclip, Salt and Pepper, Colored Diamonds, Diamond Studs, and Tennis Bracelets. You can also find jewelry specific to your or your loved one's birthstone. All of these different pieces are customizable and natural, meaning each one is worth every penny! These styles will give you elements of fashion, classic, personal, and a pop of color.
Allurez accepts the payment plan Affirm meaning that you can pay in monthly installments over 6, 9, or 12 months. While Affirm, has a credit check, it will not affect your credit score.
Find the most rewarding gift for you or your loved one today and shop buy now pay later jewelry!
This family jeweler offers its own layaway requiring 20% deposit to start and 90 days to pay with no interest and no credit check. Allurez also accepts Affirm with fixed monthly payments and a soft credit check where no documents are required.
With these financing options, pick between a yellow golden sunflower pendant necklace, an anniversary sapphire ring, sand diamond linked chains among others.
Blue Nile offers their own store credit card where you can pay flexible installments overtime. You can either pay in full within six, 12, or 18 months for no interest or about 10% interest within 24, 36, and 60 months. This program offers no Payments, no Interest for 60 Days. Interest begins on day 61. This is available on orders over $250.
With restrictions put in place, you can pick between emerald or aquamarine stud earrings, petite infinity ring pendants, cable chains, or birthstone rings. You can even build your own jewelry!
Buy fine jewelry including diamond rings, engagement rings, wedding bands, watches, bracelets, pendants, necklaces, earrings and other gold jewelry. Crown Jewelers offers styles for many occasions including bridal, engagement, fashion, and gemstone among others.
On purchases of $99 or more, you can use the Paypal Credit financing plan. This lets you pay in monthly payments overtime. If you pay in full within six months, there will be no interest charged to your account.
With Affirm, you can pay in manageable monthly installments! There may be a soft credit check but it won't affect you credit score. Choose between a pearl necklace with a princess, choker, or matinee fit. You can look between freshwater pearls or Japanese Akoya White styles. There are also pearl earrings that have stud options that offer sea pearls or white Akoya pearls.
Fred Meyer offers a Platinum Preferred Card for financing plus exclusive benefits. With purchases $299 or more, interest will not be charged to your account if you pay within six months. For purchases $999 and over, you can pay within 12 months without interest. Then for major purchases $1999 and over, if you pay within 48 months, you'll have about 9% interest.
This means you can select from a diamond heart promise ring, a basketball etched band, or diamond hoop earrings. You can check out what other selections you can purchase on their website!
Gemvara offers the financing option Affirm which lets you pay at comfortable monthly installments. You can start with monthly payments at $45. With this store, design a custom ring based on your specific gemstone. Do you want a ruby ring, pink sapphire studs, or rock crystal pendant necklace? You can have it all! Pick from different shapes, metals, colors, and engravings.
Get discounted rings with perfect financing options like Affirm and Snap Finance. While Affirm gets you approved with a credit check, Snap Finance approves you without it! Either way, getting a credit check won't affect your credit score. Pick from eternity bands, diamond engagement rings, diamond halo necklaces, and princess cut chains.
This online store uses the financing plan Klarna, letting you purchase your choice jewelry in four payments: monthly or every two weeks. You'll just enter your credit or debit card and have automatic payments every two weeks or monthly.
Look through the different styles, between Gabriella necklaces and diamond rings, Oliva diamond pendant earrings, Florence hoop earrings, among others.
Lizzy James has customizable Artisan Jewelry and accepts many financing options from Klarna and Afterpay to Sezzle and Quadpay. With all four buy now pay later plans, you can split your purchase into 4 interest-free payments. When you enter the credit or debit card of your choice, you can pay automatically every two weeks. There is no credit check and no fees for on time payments.
You can shop for new arrivals like pearl bracelets or pearl earrings. Take a look at vintage medallions or gold chain necklaces. You also can't forget gold plates or tricolor engraved bracelets.
Online Jewelry Stores That Take PayPal Credit to Buy Now Pay Later:
Build you dream engagement ring or gemstone stud earrings with Barkev's large selection of fine jewelery. With Paypal credit, you can pay over monthly installments to help with the cost.
Find the perfect wedding ring, diamond stud earrings, gemstone hoops, or metal bracelet with the Blue Nile credit card. Depending on the cost of jewelry you purchase, you can pay a fixed amount over six, 12, or 18 months. For larger periods of time, there is a 9.99% interest raise.
By using Paypal credit, Eve's Addiction can let you make monthly payments for either six, nine, 12, or 18 months. You'll get addicted to the heart tag style necklaces or custom gold bar necklace. Also, check out the sterling silver chains or bead bracelets.
The online store lets you pick between fashion, gold, diamond, luxury, or fine jewelry. Use the Macy's card for large purchases and pay over 12 or 18 months depending on cost. With Klarna, there are four installments that are manageable and able to automatically charge to your account.
Netaya uses the financing program Affirm, letting you do monthly payments over three, six, or 12 months. The payment plan gives you a good amount to pay monthly installments depending how expensive the carat gold diamond ring, sterling silver tennis bracelet, or a rose gold pendant necklace is.
With four easy interest-free payments with Klarna, you'll be able to manage purchasing the jewelry at Overstock without taking too much out of the bank. You'll automatically pay for your first installment when you check out. Then, payments will renew every two weeks.
Choose from bridal rings, sapphire rings, leather bracelets, crystal glass and beaded bracelets, and the occasional initial or cross necklace.
Find gemstone jewelry, pearl necklaces, Byzantine bracelets, and everything sterling silver and gold by using Ross Simons and their Affirm payment plan. Here, you can pay in monthly installments that work for you. With a small credit check, you'll be able to get approved for all your golden shopping.
When shopping at sales, you can use financing plans ranging from the diamond credit card, Progressive Leasing, and Affirm. For the store credit cards, you have to spend $300 or more on jewelry and get the choice of paying installments over six months. You can also spend $750 for 12 month financing, $3000 for 18 months, or 1500 for 36 months. With progressive leasing and Affirm, you can also pay over monthly installments. While Affirm does a small credit check there is no credit check with Progressive leasing.
Shop from engagement rings to gold or silver tennis bracelets, and Disney inspired pendant necklaces.
Looking for more than just jewelry stores with no credit check? Check out our other post on Buy Now Pay Later Sites with No Credit Check.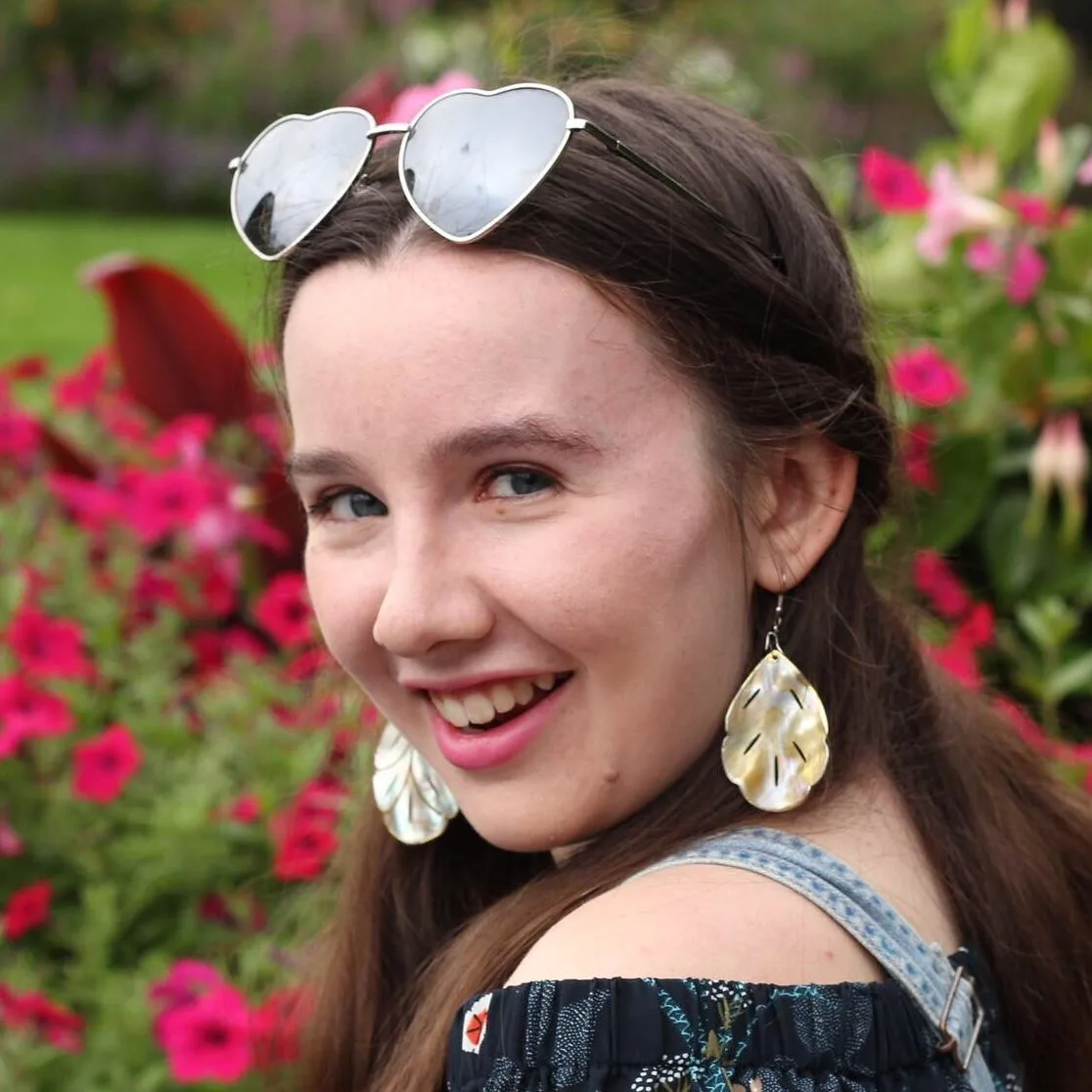 Natalie Daniels is a freelance writer based in Boston, MA. With a love of storytelling, she loves to learn about the world through people and actions particularly through entertainment, pop culture, and fashion. Her work has been featured on Hollywood.com, AfterBuzz TV, and Dreamlette Magazine.