Disclosure: This post may contain affiliate links, meaning we get a commission if you decide to make a purchase through our links, at no cost to you. Please read our disclosure for more info.
Are you struggling to find a gift for the collector in your life who seems to have everything? With the choice of Disney figurines, Star Wars collectibles, and much more, here are the best varieties of collectible gifts for your collector.
Collectible Gifts
With Bradford Exchange Collect, every collectible is handled with passion and care. The site offers items ranging from heirloom jewelry, villages, and figurines created by talented artists who do the work by hand. Each piece is created uniquely and is not available anywhere else.
Shop the Bradford Exchange Holiday Gift Guide and discover unique gifts for the collector in your life from ornaments, to personalized jewelry gifts and collectibles.
Here you can find endless collectible gifts, here is a round-up of our favorites:
Is your collector also a sports fan?
Give them a gift of something to add to their collection, The Bradford Exchange is our one-stop-shop for all things collectible NFL, MLB™ and NHL® Fans.
Some stand-out ideas include fashion bracelets with charms for her, silver dollar commemorative coins, levitating football stands (that also light up!), wall clocks and drink decanters. Shop all the sports collectibles at Bradford Exchange, just search for your sport fans favorite team!
Fly to new places with the Harry Potter Illuminated Village. This collection is handcrafted and hand-painted to give the wizarding world of Hogwarts a special touch. It includes illuminated villages and free figurines that create a magical scene. Your Harry Potter collector will not be disappointed.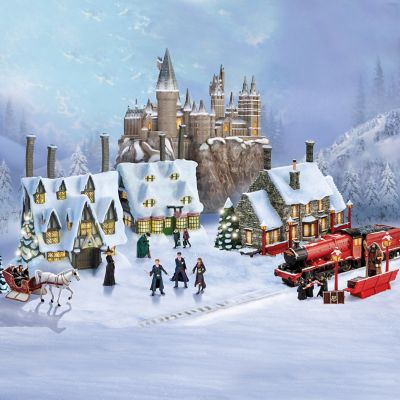 HARRY POTTER Illuminated Village Collection
A visit to fantastical world of Harry Potter™ brings with it a magic that's all it… [More]
Your Disney lover will love you once they get a hold of these shoe ornaments. This collection arrives in sets of two, handcrafted and hand-painted. These slippers include authentic Disney art, bows, and buckles, along with a gold cord to hang the ornament. You'll be living festively with a touch of Disney magic.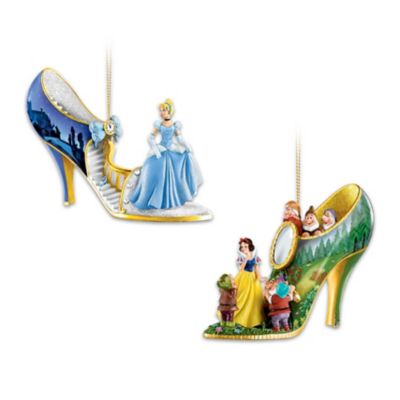 The Disney Once Upon A Slipper Shoe Orname…
The magic of Disney keeps the dreams of little girls alive! Now you can celebrate Disne… [More]
Get the collector in your life a Peanuts-style collectible just in time for next Halloween. This village recreates the unforgettable ending scene of "It's the Great Pumpkin, Charlie Brown." The collectible includes figurines of Charlie Brown, Snoopy, and Pig Pen, along with sculpted villages that light up.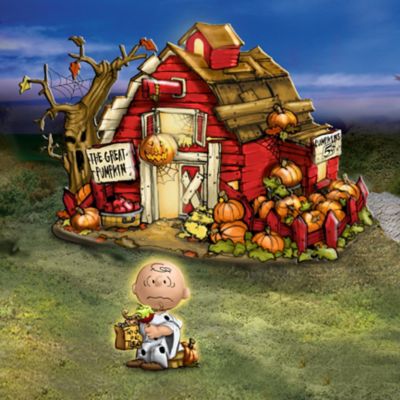 The PEANUTS Trick Or Treat Illuminated Hal…
"There he is! He's rising out of the pumpkin patch!" This climatic moment from "It's th… [More]
With Bradford Exchange Collect, you'll always have an original collectible to gift that special someone in your life.
Buy Now Pay later your Harry Potter, Disney or Peanuts collectibles with Bradford Exchange installment payments. You are charged about monthly, directly to the payment method you authorized at checkout, and these installments are Interest Free! Items ship after you've paid the first installment.
A most special gift for the super Disney fan is the limited edition line of collectible Disney figurines in Swarovski Crystal. All your Disney characters and figurines in a playful crystal. Highlights include the Little Mermaid, Toy Story, and even Swarovski Star Wars characters from Luke Skywalker swinging a light saber to an X-Wing Star Fighter!
Does your collector love Star Wars? With Star Wars Jewelry, you can find collectible pieces inspired by the franchise. Star Wars Jewelry is a specific collection tied to Renaissance Jewelry, a luxury lifestyle product company. This particular collection creates pieces inspired by Star Wars films and a bonus collection inspired by the Mandalorian. When shopping with Star Wars Fine Jewelry, you'll find cool and fun pieces for your collector.
Star Wars Bracelets:
Choose between a Jedi or Wookie bracelet. These bracelets come in various colors of silver or black and have different shaped designs that fit both women and men.
Star Wars Earrings:
Take on a lightsaber and fight for your life with unisex studs. Pick between various designs like Jedi Master, Dark Armor, Guardians of Light, Threepio, and Galactic Royalty. These earrings come in white diamonds, sterling silver, green agate silver, and sapphire.
Star Wars Necklaces and Pendants:
Wear a nice pendant around your neck with some Star Wars flair. These necklaces come in varieties ranging from Guardians of Light, Grogu pendant, Dark Armour, Kyber Crystal, and the Jedi Master. Choose from silver, gold, or a white diamond look.
Star Wars Rings:
You can choose between blue sapphire garnets, white diamond, tiger eye, and rose gold with collectible rings. Each ring is named after a special aspect of the franchise.
Find the perfect collectible gift for the collector in your life today at the Official Star Wars™ Fine Jewelry Online Store
. Pay over time with Splitit at checkout and choose your number of payments based on the total sale. Always interest free with no late fees!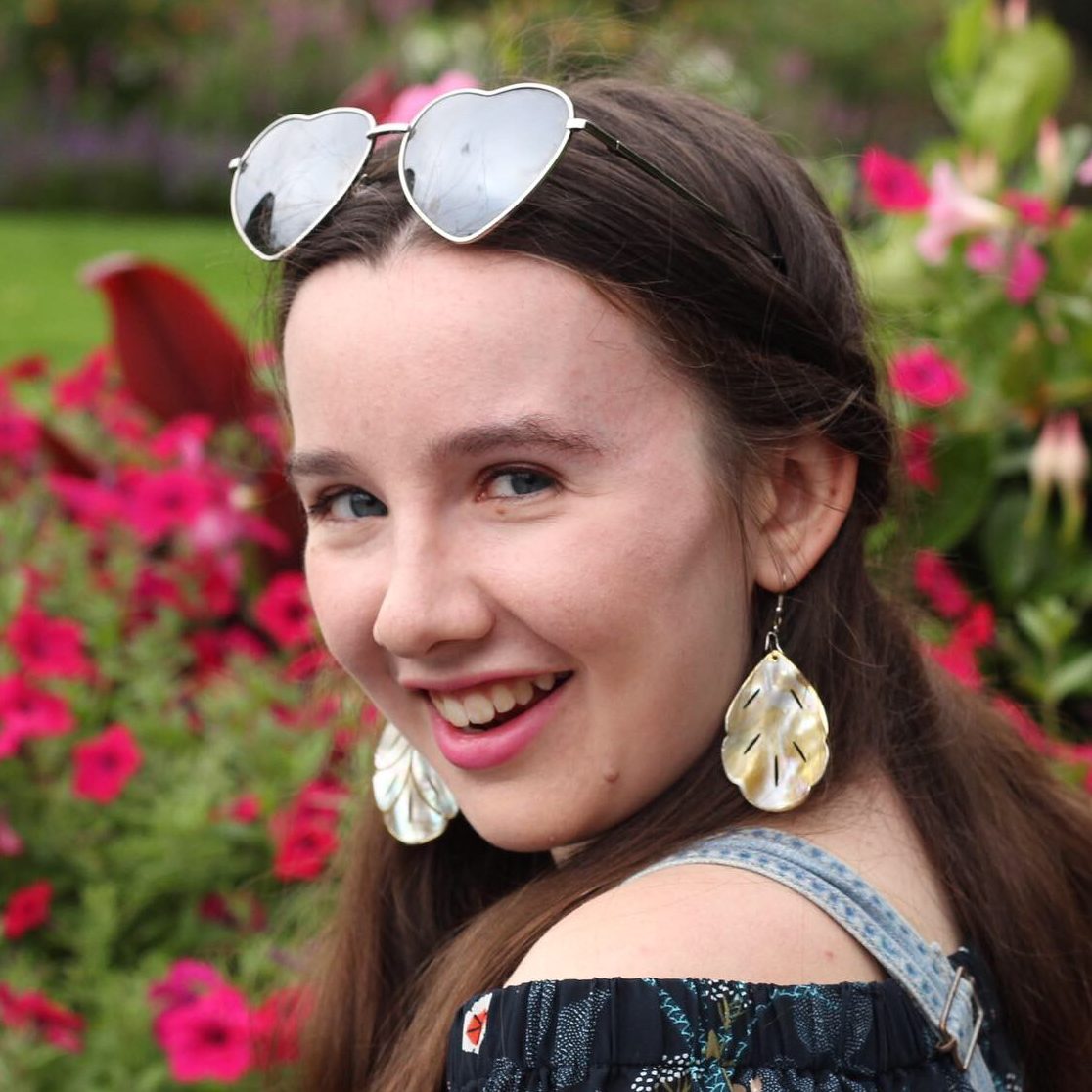 Natalie Daniels is a freelance writer based in Boston, MA. With a love of storytelling, she loves to learn about the world through people and actions particularly through entertainment, pop culture, and fashion. Her work has been featured on Hollywood.com, AfterBuzz TV, and Dreamlette Magazine.