Disclosure: This post may contain affiliate links, meaning we get a commission if you decide to make a purchase through our links, at no cost to you. Please read our disclosure for more info.
You might have heard of the Bradford Exchange somewhere along the way, but is it a legitimate site?
Don't worry, we've got the full scoop, an explanation of the company and even a gift guide to some of their bestsellers.
What is the Bradford Exchange?
The Bradford Exchange is a licensed collectibles website selling plates, gift sets, and more from some of your favorite shows, movies, collectibles, and series. They also carry unique gifts, jewelry, sports memorabilia, and many other items for you to choose from for your collecting and gifting needs.
The Bradford Exchange is an "artistic passion" based, employee-owned business that takes pride in making sure that their customers get the very best of customer care and product. Because they are so passion focused, they guarantee that their passion is getting you exactly what you were looking for.
About The Bradford Exchange Company
Bradford's main goal is to enrich the people who interact with each facet of their business, on the customer end, the supply chain, the sellers, and their partners. They aim to develop and market a variety of inspired, unique, and highly valued programs. They want their products and services to resonate with their interests and passions.
They've also made it a huge commitment and priority to identify and eliminate every type of forced labor and trafficking within its supply chain. Being an employee-owned and people focused company, their goal is to achieve fair and safe work environment conditions in all their supply chain vendors.
The quality of where their items come from is just as important to them as the quality of the items themselves. When you shop The Bradford Exchange, you know that you're shopping a quality supply chain through and through.
The Bradford Exchange Bestsellers & Favorites
Below, we're going to be looking at some of The Bradford Exchange's bestsellers and most popular items. This should give you a better idea of the beautiful things that the company can provide. Read through the guide and then look online or order a catalog to get to shopping yourself!
Ordering personal checks should be a fun and personalized process!
The Bradford Exchange has checks for every interest. With easy to order and reorder options, you will never run out of personalized and artistic expressive checks. There are hundreds of different designs to choose from and with guaranteed safety and quality, The Bradford Exchange is the best way to get yourself some checks with personal flair. Whether you want to represent your college team or your favorite hobby, there is a check design for that.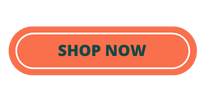 Their jewelry is a collection of beautiful and thoughtful selections that can even be personalized to your own needs. if you are gifting the piece of jewelry to a special someone, you can have that reflect in the item itself, in the form of a special engraving, phrase, or even a birthstone. With many different options in an affordable price range, you'll be able to find exactly what you're looking for your own collection or to make a loved one feel special.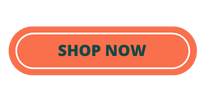 Their selection of collectible plates is unmatched. They have licensed collectibles exclusive to only The Bradford Exchange that you can buy for your own collection or for someone else's.
From Harry Potter to Disney with exclusive content and even engravable plates to signify the person or the occasion, your gift will be well received. There are plates for every passion, from plates that signify world events, customized personal plates, or to complete a collection. The choices are endless.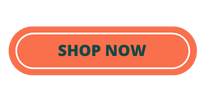 If you think that The Bradford Exchange has a large selection of products for every event, just look at the Christmas gift, ornament, and collectible section. With a massive selection of things to choose from, you will never be disappointed with the Christmas section of The Bradford Exchange.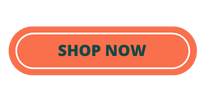 Maybe you've started a Disney snow globe collection, or possibly want a beautiful and thoughtful gift for a friend, whatever the reason you may need a stunning snow globe, the Bradford exchange certainly has what you're looking for. With pages and pages of options, you're never going to run out of artistic and creative options for your snow globe collection or gift.
With limitless numbers of licensed products, you can never go wrong gifting a collector a new piece. With many seasonal options, you might even pick up a new Christmas snow globe from Thomas Kincaid while you're browsing. Additionally, a lot of the products come with free personalization, making this already beautiful gift a custom creation.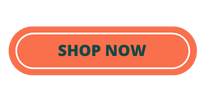 Music Boxes
The Bradford exchange captures the beautiful nostalgia of a music box by providing many different options for giving the gift of one. With many different licensing options, personalization, and more, you're sure to receive or give the most beautiful gift. Whether you're a grandmother wanting to give your granddaughter her first music box, or a friend capturing a moment in time, The Bradford Exchange guarantees quality.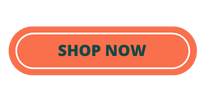 The Bradford Exchange Has the football lovers covered too! With an exclusive licensing deal with the NFL, their shop has options for NFL and team focused gifts that you won't find anywhere else. The Bradford exchange has impressive coin collections, jewelry, glass and decanter sets, lamps, clocks, you name it, and they probably have a version with your team on it! Talk about being a true fan!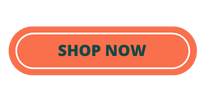 Does the Bradford Exchange have a catalog?
The Bradford Exchange does have a catalog! You can order their catalogs by mail or browse online to see the full collection. Stay up to date on the collections and items you can order by receiving each Bradford Exchange catalog and then order by phone or by mail to receive your desired item.
Where are they located?
The Bradford Exchange is based out of Niles, IL, but holds a collectibles storefront in Ontario, Canada. The best and easiest way to shop The Bradford Exchange, however, is through their online store. Their online store also includes their storefront on eBay and Amazon, giving you plenty of options to order your items besides just their own website. The beauty of shopping for collectibles, gifts, and artistic items from The Bradford Exchange is that you don't have to leave the comfort of your own home. Whether you are a catalog shopper or an online shopper, The Bradford Exchange has an ordering method for you.
Where do they ship from?
The items shipped from The Bradford Exchange fulfillment and vendors, and if you live in the contiguous United States, you can receive two-day shipping at a little extra cost. standard shipping varies by item but is typically 5 to 7 business days, leaving you plenty of runway to order for a gift or a holiday. Apart from a couple items, you won't have to wait more than a week to receive your beautiful gift. The status of your order or return online 24 hours a day, seven days a week for any item ordered on the website, through the phone, or through the mail.
Phone Number
In case you're considering placing an order or asking additional questions, The Bradford Exchange's phone number is: 1 (866) 824-0163
The Bradford Exchange has been around for years because it is a trusted name in licensed and personalized collectibles. browse online or get your catalog to begin shopping today, you won't be disappointed in the quality, thoughtfulness, or reaction to the gift you're going to give to your loved ones. Even if that loved one is yourself, by completing your very own collection.
Either way, The Bradford Exchange has the perfect item for you.
Looking for childrens toys as gifts? Check out Amazon Toy Catalog