Disclosure: This post may contain affiliate links, meaning we get a commission if you decide to make a purchase through our links, at no cost to you. Please read our disclosure for more info.
Everything you need to know about the Amazon Toy Catalog also known as the Kids Gift Book ahead of gift giving season.
The holidays are the most wonderful time of the year. Getting together with family, decorating your house with lights, and—of course—gift giving all make this season feel a little extra magical.
If you have a child or young children in your family, you get to play Santa Clause and spoil them with gifts. That's where the Amazon Toy Catalog comes in. The Amazohttps://amzn.to/3T9Rw8Fn Toy Catalog, also called the Kids Gift Book, is a super helpful tool when it comes to shopping for kids, full of over 600 Amazon recommended Toys & Gifts. Here's what you need to know about this year's Amazon Toy Catalog.
What is the Amazon Toy Catalog and When Does it Come Out?
The Amazon Toy Catalog, or Kids Gift Book, is a helpful brochure of toys, games, and gifts for children offered on Amazon. The catalog makes it easy for kids and grown-ups to look through together and help plan their holiday wish list and gift list.
For kids, the gift book opens their minds to all of the possibilities for holiday gifts they could receive and helps them narrow down what they might want each year. There are also activities for them inside, too.
For the adults, the Amazon Kids Gift Book helps them plan their shopping and gives them a convenient place to buy all their gifts in one swoop: Amazon.
The Amazon Toy Catalog is delivered to families who sign up each year in around October. Members have already received their Kids Gift Books for 2022!
The 2022 book, titled "Share the Adventure" is specific to this Christmas season.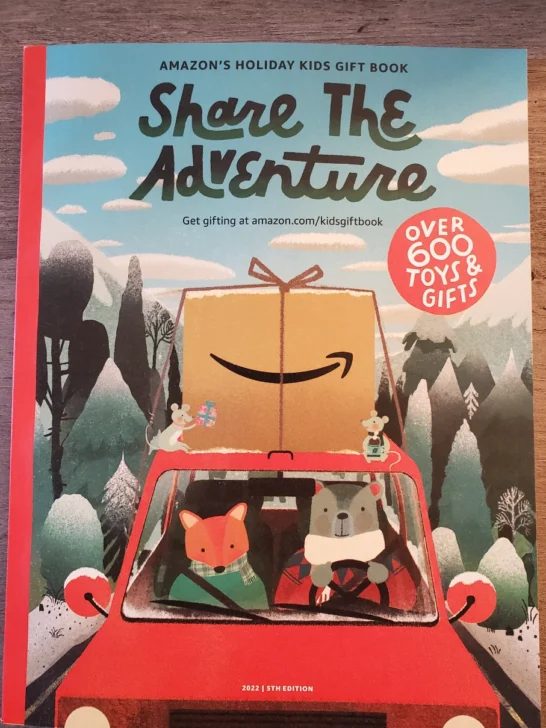 While it's too late to receive an Amazon Toy Catalog directly from the online retailer, you're not completely out of luck! First, make sure you join Amazon Prime so that you can receive next year's Kids Gift Book.
Next, take to secondhand spots online to find this year's 2022 Kids Gift Book!
You can look on Facebook Marketplace, ask your neighbors on NextDoor, or even look to buy one on eBay!
You should be able to find one in the condition you're looking for, you just have to be willing to do a little bit of digging online. You can also access the digital PDF on Amazon's website.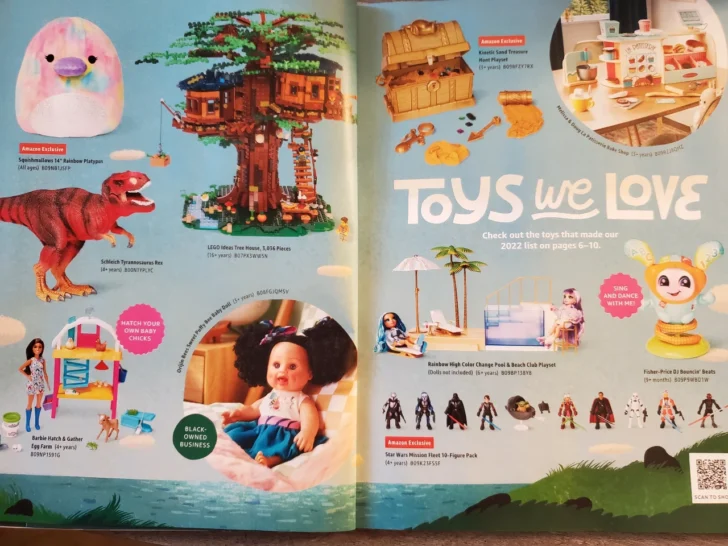 What is Inside the Amazon Toy Catalog?
Amazon's Toy Catalog is filled with pages and pages of fun gifts for kids of all ages. Including some fun activity pages and even stickers!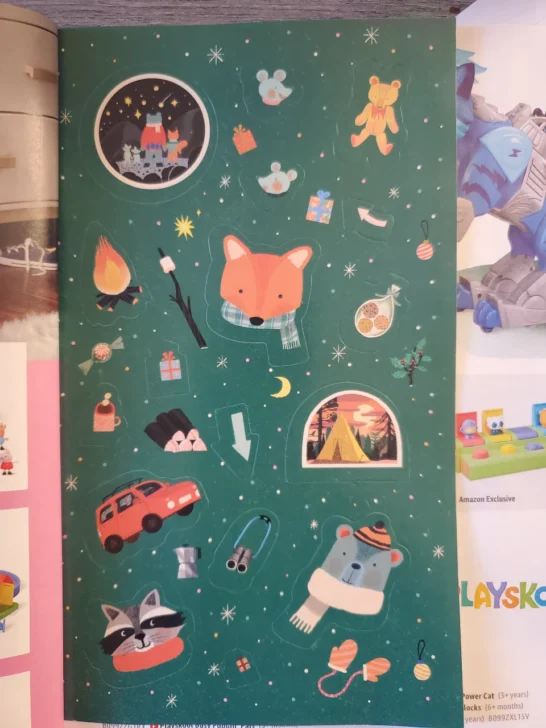 From board games to stuffed animals, the Kids Gift Book has it covered. The Toy Catalog has traditional wood toys, dolls, coloring and craft supplies, building toys, electronics, racing toys, action figures, and more.
You will find your favorite brands like LEGO, Barbie, Hot Wheels, Play-Doh, and Hasbro.
This year's Toys We Love section includes these top picks:
Squishmallow stuffies, including the Amazon exclusive rainbow!
Kinetic Sand Treasure Box
Stars Wars 10 Figure Pack
Love Catalogs?
Find many more catalogs for every type of product and interest in these articles.