Disclosure: This post may contain affiliate links, meaning we get a commission if you decide to make a purchase through our links, at no cost to you. Please read our disclosure for more info.
If you're like most people, you love the convenience of Amazon Pay. You can use your Amazon Pay card to buy everything from groceries to clothes to furniture. But what happens when you want to use your Amazon Pay card at a store that doesn't accept it? Don't worry, we've got you covered! Here is a list stores that accept Amazon Pay.
Amazon customers (everyone is an Amazon customer, right?) can now login and pay at other online merchants with their stored account information from Amazon. Sites are leveraging the Amazon brand to grow their businesses, and Amazon customers can feel safer not sharing their information with third parties. Click the "Amazon Pay" button at checkout to log in to your Amazon account and easily pay.

What is Amazon Pay?
Amazon Pay is a way to pay for goods on websites that are not Amazon. When you choose the Amazon Pay option at checkout on one of these 3rd party websites you can seamlessly pay with funds from your Amazon Account including the credit card linked to to your Amazon account. You can also use Amazon Pay at participating stores to make payments using Alexa.
Gifts card balances do not work with Amazon Pay.
Where Can I Use Amazon Gift Card Besides Amazon?
Do you have a pile of Amazon gift cards in your wallet or gift card credit in your Amazon account?
Many of us do, and although it would be great to be able to use those funds with Amazon Pay on other retailers this is unfortunately not possible per the Amazon Gift Card terms of service.
The Amazon website states:
"​​Amazon.com Gift Cards cannot be used as a payment method to place an order using Amazon Pay. Amazon.com Gift Cards can only be used to purchase eligible goods and services on Amazon.com and certain related sites as provided in the Amazon.com Gift Card Terms and Conditions."
Notable Exclusions Include:
Whole Foods, Audible, Gas Stations, Retail Stores.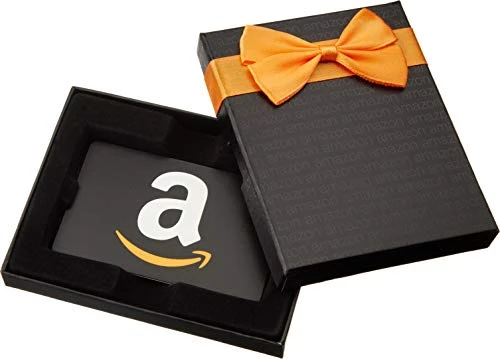 What Amazon Products and Services Do Accept Amazon Gift Cards?
A good use of an Amazon Gift Card is buying a Prime Membership.
Any of the millions of products sold on Amazon!
We've compiled a list of over 200+ online stores that accept Amazon Payments for payment (the top stores that I recommend are bolded):
Stores are in Alphabetical Order
# |A | B | C | D | E | F | G | H | I | J | K | L | M |N | O | P | Q | R | S | T | U | V |W
| | |
| --- | --- |
| Jewelry Affairs | Fine Jewelry |
| Jinx | Geeky Clothing For Gamers |
| JoFit | Women's Golf & Tennis Apparel |
| Joie | Contemporary Global Fashion |
| Jomashop | Watches, Handbags, Shoes, Fashion Accessories, Fine Crystal, Fine Writing Instruments, and Gift Items |
Can't find what you're looking for? Get a personal loan up to $2,500 for any reason, whether it be for shopping, home improvement, vehicle repair or a vacation.

A | B | C | D | E | F | G | H | J | K | L | M | O | P | R | S | T | U | V |W
| | |
| --- | --- |
| UNIF | Teen & Girl's Clothing |
Amazon Pay is a great way to make your online shopping experience easier and more convenient. You can now login with your stored account information from Amazon at other stores, making it easy for you to shop without having to enter the same info all over again.
Looking for catalogs that offer Amazon, find the Amazon Toy catalog and more in our guide to 100's of free shopping catalogs.
If you've been looking for a new site that accepts Amazon Pay, we have some suggestions below! Shop these sites today by clicking on their "Amazon Pay" button at checkout or going directly through https://www.amazonpayments.com/online-stores where there are hundreds of merchants waiting for you!
Are we missing any Amazon stores? Leave a comment, and we will update the list as we learn of more stores that accept Amazon payments as a payment choice. If you are a merchant that would like to be added or recommended, please contact us.
Looking for the difference between Apple Pay and Amazon Pay? Check out our guide here.