Disclosure: This post may contain affiliate links, meaning we get a commission if you decide to make a purchase through our links, at no cost to you. Please read our disclosure for more info.
From flights and dinner to home office decor and retail therapy, these are the best gift card deals around. Everything You Need to Know About Buy Now, Pay Later Gift Cards best of all no credit check is needed for these favorite gift store retailers.
Whether you're shopping for the holidays, a special occasion, or just because, you can't go wrong with a gift card.
Maybe you've got a tricky person on your list. Or maybe you're shopping for someone who loves to shop. Or, even harder: You're buying a gift for someone who has a particular hobby or interest. You know they'd love something related to it … but you're struggling to figure out what they don't already have.
Gift cards solve all of these problems. The recipient gets to pick out something she or he really loves. If you're not sure what that might be, you can choose a more general category. Or, if you know the person well, you can buy a gift card for a particular interest or favorite store. And if you buy a gift card online, you don't have to worry about going into the store, which makes them a great last-minute (and pandemic-friendly) option.
You can have your gift card delivered to the recipient online or print it out if you want to be able to hand him or her something physical.
What's more, you can use buy now, pay later services to purchase your gift cards — which means they're not only the most flexible gift around, but they're also budget-friendly. Read on to learn all about buy now, pay later gift cards and discover some of the best deals around.
Have you heard of eGifter? This online retailer makes it easy to purchase gift cards from hundreds stores which can be sent by email or text, or be hand-delivered to the recipient. There's even an option for group gifts — so you don't all need to Venmo each other afterwards to pay one person back.
Some of the top deals and promos at eGifter right now include American Airlines, which lets you save on flights for you or a friend; 4% off streaming with Hulu; and a $5 Fandago Movie card in return for purchasing a $25 gift card for Fandago. Check the promos page for great offers like these!
eGifter accepts a ton of different payment options, including credit cards, Apple and Google Pay, and even cryptocurrencies. You can also use PayPal to make your purchase, which means you have the option of paying in four installments: You make your down payment at checkout then split up the remaining three payments into equal installments due every two weeks.
There's another reason savers love eGifter: You can earn points with your purchase then use them to buy future gift cards.
Another great option is GiftCards.com, which lets you purchase gift cards in a variety of different ways, including: Visa gift cards; gift cards for specific brands or retailers; or multi-store gift cards with a theme like Retail Therapy which is valid at 9 awesome retailers. This funds on this digital shopping gift card are swapped for eGift cards from any of those brands. The featured brands are Macy's, Nordstrom Rack, Ulta Beauty, Wayfair, Lululemon and GAP. Your recipient will love the freedom they have to choose their gift!
Not sure what to get that hard to shop for person on their birthday? The Happy Birthday card is a great solution! Giving the gift of choice is a way to always win. This gift card is redeemed online and exchanged for eGift cards the following retailers: Lowe's, The Cheesecake Factory, GAP, Ulta Beauty, AMC, Outback Steakhouse and Subway.
Whether they want to enjoy dinner and a movie or go on a much-needed shopping spree, the Happy Birthday Choice eGift Card has something for everyone. Take your gift up a notch, you can personalize the card with a photo and message for the recipient.
Zip — formerly Quadpay — makes it easy to spread out the cost of your purchase at GiftCards.com. Just download the Zip app, search for GiftCards.com, then choose to pay with Zip to split up the cost of your purchase over four equal payments spread out over six weeks. That's it — you're ready to shop!
Have a few spare gift cards you're not planning to use and that aren't the right fit for the person you're giving a gift to? You can sell them — and buy new ones — on Raise. With this gift card marketplace you can easily save up to 30% on discounted gift cards from brands like Nike and Starbucks.
Or, you can buy gift cards at non-discounted rates … then earn Raise Cash to apply to other gift cards in the future. A great way to get ahead with that pile of unused gift cards that are sitting at the bottom of your purse.
This online gift card supplier not only lets you choose from hundreds of suppliers, but also lets you purchase curated packages that add an extra level of thoughtfulness to your gift. For example, you choose the Work From Home, which lets the recipient purchase from retailers like CB2, Target, and Microsoft 365 Personal so that she or he can build their dream home office. Know someone who's been under the weather? Try the Care Package so they can place a feel-good order with Bed, Bath & Beyond, Barnes and Noble, CVS Pharmacy, Wine.com, Hulu, and other retailers.
If you're an Afterpay Pulse Loyalty Member, you can buy a Prezee gift card from Afterpay. Becoming a Pulse Loyalty Member is easy; if you already use Afterpay, just download the app and join. On-time payments will earn you 10 points. Since Afterpay splits your purchases into four payments, you have the ability to earn 40 points per purchase — which can then go towards buying a Prezzee gift card, making it even more affordable.
Afterpay Gift Cards
Are you a devoted Afterpay Buy Now Pay Later shopper? Well, we have great news for you!
If you're looking for a hassle-free way to give the gift of choice to someone for a birthday, thank you or holida gift, look no further than Prezzee and Afterpay.
With their new partnership, you can now spread the cost of your e-Gift Card purchase into four manageable payments, making it easier than ever to give a gift that's sure to please. And since you can redeem your e-Gift Card straight from your smartphone, there's no need to worry about forgetting it at home. So what are you waiting for? Start shopping for the holidays today!
How It Works
Afterpay has now partnered with Prezzee to allow Platinum, Diamond or Mint status PULSE loyalty members to purchase gift cards through the Afterpay app at popular retailers. Note you must be an existing Afterpay customer in good standing and apply for Pulse Rewards in order to start shopping gift cards with Buy Now Pay Later.
When you purchase a retailer gift card through the app, Afterpay will charge you 25% upfront, and the rest are split into your standard payment schedule. Gift cards are final sale only and non-refundable. Be sure to read all the fine print and agree to terms before making a purchase.
Once you place your order, the gift card delivery and redemption are handled on the Prezzee site. You can view and track your gift order status with the Prezzee Gift Tracker, you will also have the ability to correct any mistakes with the email address or resend the gift card if the delivery failed.
Track your order Afterpay Gift Card orders at gifttracker.prezzee.com
Afterpay Pulse Rewards
If you're an Afterpay customer, be sure to sign up for Pulse Rewards and start earning rewards for your responsible spending! Not only will you get rewarded with points that can be redeemed for cool prizes, but you'll also help build a positive credit history. It's a win-win situation. Sign up today and start enjoying the benefits of being a Pulse Rewards member! Find Pulse by logging into your Afterpay account on the mobile app and clicking Rewards, Join for Free.
Win the Holidays With These Great Buy Now, Pay Later Gift Cards!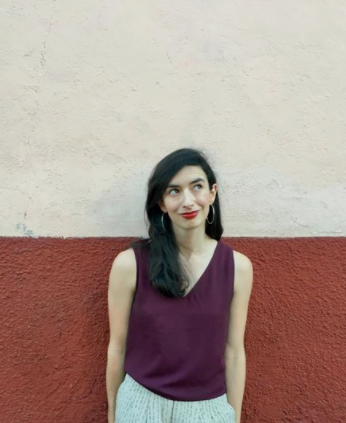 A former travel editor who loves nothing more than filling her suitcase with one-of-a-kind pieces, O'Brien has been a shopaholic since long before she knew how to string a story together. Like all shopping addicts, she loves nothing more than finding beautiful things at a bargain — and can't keep a deal to herself.
When not writing about what to buy and where to find it, O'Brien tells stories about great designs and the people who dream them up.