Disclosure: This post may contain affiliate links, meaning we get a commission if you decide to make a purchase through our links, at no cost to you. Please read our disclosure for more info.
Love to shop, but tired of using multiple credit cards? Switch to Affirm and shop smarter with its buy now, pay later program.
Love to shop (and who doesn't?) but looking for a better way to manage your finances? It's time to consider buying all your upcoming purchases with Affirm, a shopping app that makes the financial experience of buy now, pay later flawless.
Read on to learn more about Affirm and how it will change the way you shop.

What is Affirm?
Affirm offers a buy now, pay later program for over 1,300 retailers, including some of your favorite brands like Purple Mattress, Adidas, Warby Parker, Target, Peloton, Dyson and as of March 2021 Vrbo. Unlike credit cards that may charge you late and hidden fees, all costs are known upfront with Affirm. You'll know exactly how much you owe and how much you'll pay each month.
Affirm also uses simple interest instead of compound interest on your purchases, so you'll know exactly what your monthly payments will be. You won't be charged penalties or late fees. (Simple interest is based solely on the principal amount of the loan, while compound interest is based on the principal amount plus interest that accumulates over time.)
Other reasons to consider Affirm vs. other buy now, pay later programs is that the app works with top brands you know and love (and probably buy from frequently anyway.) You also can score special deals and the app curates to notify you when brands you love are available.
Don't worry about missing a payment, either. Affirm sends you email and text reminders to make your monthly payments so you don't have to worry about remembering to pay.
Does using Affirm affect my credit score?
The preapproval process to sign up for and start using Affirm is simple and won't affect your credit score. Once you make purchases using Affirm, however, your credit score may be impacted.
Also, it's important to note that there is no minimum credit score to start using Affirm. Your credit score will be impacted by your payment history on Affirm and how much credit you've used before.
Does Affirm have a credit or debit card?
The Affirm debit card is coming soon, get on the waitlist here. Once you are approved for Affirm credit you have the option of choosing a single use virtual visa credit card, that can be used to make a purchase at your favorite retailer.
Shopping Kim's top 12 retailers that use Affirm
Ready to start shopping? Shopping Kim's top 10 recommended retailers that use Affirm are below:
Get the most comfortable night's sleep of your life on a Purple Mattress. Using a gel flexgrid design instead of memory foam, you'll sleep cool and comfortable always.
Top of the line vacuum cleaners, air purifiers, hair dryers, and more. You'll never want to go back to your old electronics.
If you've been thinking about taking up the keyboard or drums, now is the time to rock. Reverb has great deals on musical equipment to get you set up with whatever you need.
Find amazing deals on all your favorite Target goods you love in-store like electronics, clothing, and furniture, but pay for them later.
&nbspTired of commuting to the gym? Invest in your own gym equipment like a new treadmill, cycle bike, or basketball hoop.
Dreaming about owning your own Chanel or Dior handbag? Make the dream a reality with Rebag, which sells luxury second-hand and vintage handbags that have all been inspected and verified.
Find the best travel hotels, flights, and packages. Then get packing and ready to jet set off on your latest adventure.
All the luxury fashion and accessories you've been lusting after and that will become staples in your wardrobe for years to come.
Forget shopping at the mall. Find the men's clothing your closet has been missing, including suits, jeans, and sweaters on Bonobos.
Beautiful plus-size fashion is a no-brainer with Eloqui. Find gorgeous dresses, jackets, and swimsuits designed for everybody.
Cookware, cooking utensils, espresso machines, kitchen decor, table top, gourmet foods, and gifts.
Outdoor Adventure Sports Store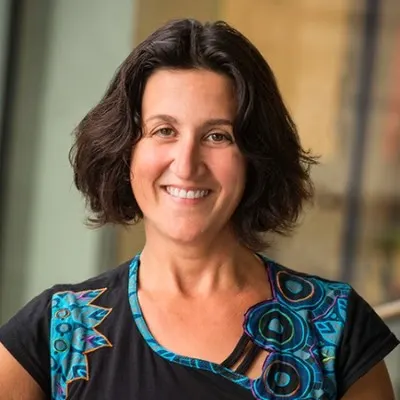 Becky is a seasoned personal and business financial expert with deep experience supporting small businesses. Now the Co-Owner and CEO of Shopping Kim a company she acquired in 2020, she is passionate about educating people on how to use Buy Now Pay Later for responsible spending to achieve their lifestyle dreams.

Pay Over Time at These Stores with Affirm