Disclosure: This post may contain affiliate links, meaning we get a commission if you decide to make a purchase through our links, at no cost to you. Please read our disclosure for more info.
Looking for an easy last minute gift for anyone on your list?
Amazon gift cards make a great present for just about anyone because of the number of options available. You can buy an Amazon gift card online or in stores, and there is no purchase minimum amount required.
The recipient can use their Amazon gift card towards millions of items sold on the site, making it a very versatile present. If you're looking for a last-minute gift or not sure what to get someone, consider giving them an Amazon gift card – they'll be sure to find something they love!
You can always order your Amazon gift card and send digitally directly through Amazon.com but if you want a physical gift card to include a personal note and pretty card then it is easiest to pick one up at a gift card kiosk at a retail store near you.
Amazon sells physical gift cards at many locations, including supermarkets, mass drug stores, pharmacys and specialty local shops. Check out our full list of retailers that sell Amazon gift cards at their physical stores below.
FAQs: Amazon Gift Cards
Are there fees to buy an Amazon Gift Card at another retailer?
No, there are no fees. Just choose your dollar amount at checkout and the gift card will be loaded with that dollar value. Gift cards start at $10 minimum up to $500.
Do Amazon Gift Cards Expire?
No, Amazon Gift Cards never expire, but they cannot be redeemed for cash or used at non-participating retailers or for non-qualifying products.
Can I return an Amazon Gift Card?
No, all sales on Amazon gift cards are final, so make sure you are 100% sure before making your purchase! Gift cards also cannot be redeemed for cash.
Types of Amazon Gift Cards
There are 2 options of Amazon Gift Card styles available in-stores:
Classic Amazon.com Gift cards
A classic look for any occasion
Available in preset amounts of $10 (3 pack), $25, $50, and $100 or for any amount of your choice between $25–$500
Amazon.com Occasion Cards
Unique designs for birthdays, to thank someone, or to celebrate
Available for any amount of your choice between $25–$500
Wondering if your favorite retailer sells Amazon Gift Cards in-store? Here are the most popular retailer for gift card purchasing.
Does Walmart Sell Amazon Gift Cards?
No, Walmart does not offer Amazon Gift Cards. They are considered competitors and would not carry each other's gift cards. Search below for other retailers near you that do offer Amazon gift cards in store.
Does Walgreens Sell Amazon Gift Cards?
Yes, Walmart does sell Amazon gift cards in a variety of dominations. Find the classic or birthday options at your local Walgreens in the gift card kiosk or end-cap area. You can purchase an Amazon gift card for $10, $25, $50, or $100 at Walgreens.
Does CVS sell Amazon Gift Cards?
Yes, CVS stores nationwide do sell Amazon Gift Cards. Chose your denomination starting at $10 up to $100 value.
Does Kroger sell Amazon Gift Cards?
Yes, Kroger grocery stores sell Amazon Gift Cards. Shop for Amazon Gift Cards in our Home Department at Kroger. Buy products such as Amazon $25-$500 Gift Card for in-store pickup, at home delivery
Are Amazon Gift Cards sold at Target?
No, Target does not sell Amazon gift cards. You however can find gift cards for other specialty retailers at Target.
Does Dollar General Sell Amazon Gift Cards?
Yes, Dollar General stores carry Amazon Gift cards for sale.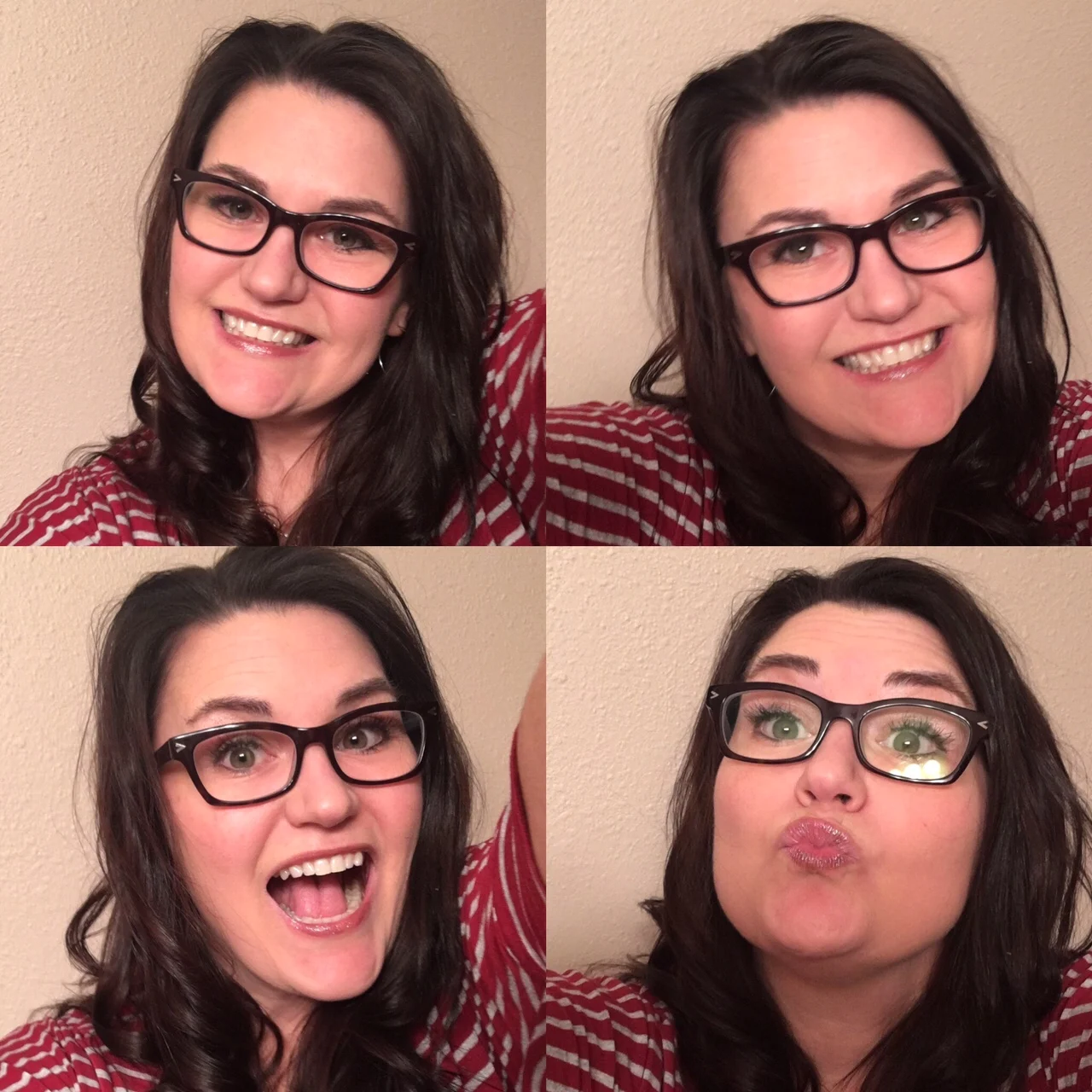 Kim is a long time blogger and shopping expert! She loves finding the bests deals and was an early adopter of Buy Now Pay Later. She is dedicated to teaching others how to safely use BNPL apps and services to purchase everything from clothing to shoes and home furnishings.
Where to buy Amazon Gift Cards? A Full List of Participating Retailers
Here is a full list of participating stores organized alphabetically, where you can buy Amazon Gift Cards according to Amazon.
A

1 Stop

7-Eleven

AAA Club Alliance

A&A Market

ABC Appliance Inc

AC&T Company

Acme Fresh

Admiral

AG

Ahold

AJ's Fine Foods

Albertsons

Alex Lee

Aloha Petroleum

Alpha 1 Marketing

Al's Foodtown

Amigos

Ammon Speedi Mart

Apple Campus Stores

Apple Market

Arch Energy LLC

Altas Valley Purveryors

AWG

B

B&R Stores

Balducci's

Bartell

Bashas

Best Buy

BFS Foods

Bi Lo

Big Y

BKS

Blairs

Blue Mountain Foods

Bosselman

Bowmans

Bozzuto's

BrandsMart USA
BreadBox

Brookshire Brothers & Grocery

Broumlins

Bucky's Express

Buehler's Fresh Foods

Burney & Company

Butera Market

C

C&K Markets

C&S Wholesale Grocers

C&N Brown Company

Camas Creek County Store

Carlie's Cs

CARRS

Carter's Market

Casey's General Store

Cash & Carry Foods

CedarRedge Foodtown

CEFCO

Certco

Champlain Farms

Chappelle's Market

Chester Supermarket

CHS Inc

Circle K

Clark's Market & Clark's Pump N Shop

Clearwater Valley Market

Clinton Market

Clipper Oil

Coast Guard Exchange

Common Cents

Coremark

Corner Market

Country Fair

Cory's Valley Market

Cox Foodarama

Craddock Oil Co

Crenco

Crest Foods

Cubby's Inc

Cumberland Farms

CVS Pharmacy

D – E

Dans

Dari Market

Dash In

Datavision Computer Video

Dave's Jubilee

Dave's Supermarket

Davis Food & Drug

Days Market

Delta Jubilee Foods

Dicks Market

Dillon

Discount Drug Market

DJ's Thriftway

Dodge Stores

Dollar General

Don's Market

Don's Thriftway

Double Quick

Dry Creek Station

D' Supermarket

E

E&C Enterprises

Earth Fare Inc

EG

Elgin Foodtown

Ephraim Market Fresh

EZ Market Stores

F

Fairway Market

Family Dollar

Family Express

Family Foodtown

Fareway stores

Fasmart

Fastrac Markets

Felker

Fiesta Mart

Flaming Gorge Market

Flash Foods

Flying J

Food 4 Less

Food Circus Supermarket

Food City

Food Lion

FoodMaxx

Food Ranch

Foodland

Foodtown

Fred Meyer

Fred's

Freedom Oil

Fresh Market

Fresh Thyme Farmers Market

Friendly Express

Friendship Food Stores

Fry's Electronics

Fry's

Future-Com Inc

G – H

GameStop

Garden Valley Market

Gardinier Market

Gelsons

Gerland's

GG's Marketplace

Glaziers Foodtown

Glenrock Superfoods

Global Montello Group

Go Mart Inc.

Gouldings Grocery

Great Basin Foods

Gristedes Foods

Gunnison Thriftway

H

Haggen Northwest Fresh

Hallmark Gold Crown (participating locations)

Han Dee Hugo's

Hanna Hometown Market

Hannaford

Harmons

Harps

Harris Teeter

Harvey's

Hayed Mercantile

Heebs East Main Grocery

Heinen's

Heritage CK

Hertages Dairy Stores

High's of Baltimore

Hines General Store

Holiday Franchise

Holiday Station Stores

Home Service Oil

Homeland Stores

Holmes Speedi Mart

Hometown Market

Hucks

Huffman Grocery

Hy-Vee

I – J

ICT Independent Drug

ICT Master Brokers

IGW

Ingles Market

IPC

Ivies Market

J

Jacksons

JCPenney

J.D. Street

Jefferson Fresh Foods

Jewel Osco

JF Boente and Sons

Jiffy Stop

Jiffy Trip

Johns Market

Jordan Oil

Julie's Marketplace

K-L

Kama's Foodtown

Kelly Fuels

Kents

Key Foods

Khoury's

King Kullen

King Soopers

Kings

Kinney Drugs

Kmart

Kohls

Kremmling Mercantile

Kroger

Kum & Go

KVAT
Kwik Trip


L

L&P Grocery

Lallatins Foodtown

Lambs Foodtown

Lassus Brothers

Laurel Grocery

LeHigh Gas Holdings

Lee's Marketplace

Lemmen

LIDL
Li'l Cricket

Lincoln Land Oil Co

Lins

Little General Store

Logans

Love's

Lowe's

Lucky

M

M&W Market

Maceys

Macks Market

MACS

Madison Foods

Main Street Market

Manti Market

Mapco Express

Marathon Davis Oil

Marcs

Marine Corp Exchange

Mario's Market

Market Basket

Market Square Supermarkets

Market Street

Markus Foods

Martin's

Maverik

Max E-Stores

McDonald Oil

McKeevers

McKesson Pharmacy

Meiers Meat & Fine Food

Meijer Superstore

Melon Vine

MFA Oil

Midway Market

Mikes Foodtown

Mills Fleet Farm

Minors Trading Post

Mirabito

Mitchell Grocery Corp

Montana Market

Mountain Empire Oil

Mr. D's

Mt. Nebo

Murphy USA

N – O – P

Nash Finch

Navy

Neighbors Market

New Albertsons

Newcomb Oil Five Star

Next Door Store

Nugget Markets

O

Ocean State

Office Depot

Old Pine Market

Oleon

On Cue

One Stop

P

Panaca Market

PAQ Inc

Par Mar Oil Co

Parowan Market

Pavillons

PBD West

P.C. Richards & Son

Pester Marketing

Peterson's Fresh Market

Petro Market

Pic Quick Stores

Piggly Wiggly

Pilot Food Stores

Pilot Travel Centers

Pinnacle Public Service

PJ's Gourmet Market

Plaid Pantry

Prather's Fairplay

Prepaid Solutions

Price Chopper

Project Merc

Publix

Q – R

QFC

Quality Market

Quick Check

R

Racetrac

RadioShack

Raines Market

Ralphs

Randalls

RC Willey

Reams Foods

Reasor's

Red Apple

Redd Mercantile

Redi Mart

Redwood Oil Co

Rex's Market

Reynold's Market

Ricker's

Ridley's Family Market

Riesbeck's Food Market

Riggons Whitewater Market

Riser Seaway Foods

Rite Aid

River Market

Road Runner

Rosauers

Rosebud Foods

Round Mnt. Gold Corp

Roundys

Rouses

Royal Buying Group

Royal Farms

Royal's Foodtown

Roys' Market

Ruler Foods

Rushco Food Store

Rutter Farm Stores

S

Safeway

Sam's Market

Save Mart

Scaffs

Schnucks

Scolaris

Schotchman

Sears

Sedano's

Shaws

Sheetz

Shell Oil

Shopko

Shore Stop

Silverton Grocery

Simerlys

Smart & Final

Smiths

Soelbergs

Solitude Beach Inc

South Pacific Petroleum

Southside Market

SpartanNash

Speedi Mart

Speedway

Spinx Stores

Sprint Food Stores

Sprint Mart

Stan's M

Staples

Star Market

Stater Bros

Stew Leonards

Stewarts Shops

Stewarts

Stokes Fresh Food Market

Stokes Marketplace

Stop N Go

Stop IN

Stripes

Sunoco

Sunset Foods

Sunshine Market

Super America

SVU

Swensens

T

TA Petrol

The Grocery

The Market at Park City

The Only Store

The Pantry

The Village Square

Thomas Foodtown

Thortons

Three Forks Market

Times Supermarkets

Timewise

Todds

Tom Thumb

Tom's Sierra Co

Tootn'Totum

Top Star Express

Tops Supermarkets

Town & Country

Town Pump

Travel Centers of Amerca

TWEC

U-Z

UG Merchants

United Dairy Farmers

United Express

United Supermarkets

United Refining Kwik Fill

Upper County Market

Uptown Market

USPS

Ute Plaza

V

Valero

Valley Market

Van Dyke's Supermarket

Variety Wholesale

Village Market

Village Pantry

Vons

W

W&N Enterprises

Wakefern Food Corp

Walgreens

Walkers

Warrenton Oil

Wawa

Wegman's

Weigels

Weis Market

Wesco

Western Refining Retail

Whole Foods Market

Winegars

Winkler Wholesale Grocers

Winn Dixie

WL Petrey

Woodmans

X- Y- Z

Xtra Mart Sunco

Y

Yesway

Yoke's Fresh Market

Young's

Z

Zip Zone Express