Disclosure: This post may contain affiliate links, meaning we get a commission if you decide to make a purchase through our links, at no cost to you. Please read our disclosure for more info.
If you want to make a large purchase, but your bank account says otherwise, Splitit may be the answer you're looking for. Splitit is a buy now, pay later program but with a twist. You'll split your payment into equal installments and pay no fees or interest, allowing you to buy the items you want now without waiting until you have the full amount to pay for them.
Unlike other popular buy now, pay later programs, Splitit doesn't charge interest or have an application process. It could be just what you need to make a large purchase.
Here's everything you must know about Splitit.
What is Splitit?
Splitit is a payment solution that splits your payments into equal installments. Rather than applying for credit from Splitit, though, it uses your existing credit card.
Is Splitit Legit?
Yes, Splitit is a legitimate way to make a purchase in installments and is completely safe.
Splitit partners with top retailers who offer the service at checkout. You complete the transaction as you would if you were charging the full amount to your credit card. Instead, you owe equal installments based on the term you chose.
You don't have to apply or register for Splitit. You simply choose it at checkout and use your credit card like normal and Splitit does the rest.
How does Splitit Work?
Splitit is built directly into the retailer's website. If they offer it, you'll see the option at checkout. You'll choose the option when checking out and choose the number of payments you'd like to make. Looking for a Splitit retailer, you can find anything from Mattresses to Car Parts and even eyeglasses.
This is our list of stores that accept Splitit.
Splitit offers terms of 3, 4, 6, 12, or 24 months. Your payment is equal to the total divided by the term you chose. For example, if your total was $1,000 and you chose a 12-month term, you'd pay $83.33 a month. Splitit doesn't charge interest or fees to use the service.
Always check with your retailer to see what terms they allow, though. Some retailers limit the number of months you can spread the payment out over.
When you're ready to check out, simply enter your credit card information like you normally would. You can use any credit card the retailer accepts. There's no credit check or application – you select Splitit at checkout and enter your credit card information – that's it!
Splitit charges your first payment once the item ships, just like you'd normally pay for a purchase. Your credit card company will hold the funds left on the balance from your credit line. For example, if you charged $1,000 on Splitit and paid $83.33 the first month, your credit card company would hold $916.67. Each month that you make a payment, the balance the credit card company holds decreases.
If you shop at a retailer that allows the use of a debit card, the process is a little different. Splitit holds the total funds for five days but then releases them.
All required Splitit payments are automatically made. If you use a credit card, they will charge your card the installment amount on the same date each month. If you use a debit card, they'll automatically withdraw the funds from your checking account, so make sure you have adequate funds.
Does Splitit Check Credit?
Since Splitit works on your credit card, there's no credit check. They don't even have an application process. As long as you use a Visa or Mastercard credit or debit card and the retailer accepts it, you can use Splitit.
If you don't have a credit card and need to apply for one to use Splitit, then the credit card company will check your credit. If you already have a credit card, though, there's no effect on your credit score.
Does Splitit Hurt your Credit?
Splitit doesn't report your payment history to the credit bureaus. But, if you use a credit card, your credit card company will likely report the account to the credit bureaus. If you don't make your minimum payment and it becomes 30+ days late, your credit card company will report the late payment.
To minimize any negative effects on your credit score, only charge what you know you can afford. The installment Splitit installment payments are automatically charged to your credit card which means you'll always have a bill due. Make sure the installment payments are something you can afford, or at the very least, the minimum required payments set by your credit card. If you don't pay the full balance, though, you'll accrue interest, but not from Splitit – only your credit card company.
Do you Need a Credit Card for Splitit?
Most retailers only allow Splitit on credit cards, but some allow you to use it on debit cards too. Check with the retailer you intend to shop with to find out the terms they've set.
A credit card is the best use of Splitit because you don't have to worry about funds being automatically withdrawn from your checking account. Having regular installments charged to your credit card and you paying them off each month can even help your credit score. Your payment history makes up the largest part of your credit score, and good payment habits can increase your score.
By using your credit card with Splitit, you can still earn rewards from your credit card company. Even though you split the payment up, you can earn cash back, miles, or points toward gift cards.
Can you use Splitit Anywhere?
Splitit is available with many retailers around the world. You can check their directory here or ask the store you intend to buy from if they use Splitit. You'll find Splitit available in a wide variety of categories, we've even listed a few of our favorites here!
Splitit Reviews
Thousands of people have reviewed Splitit. Most enjoy its services and ease of use. Users love that there's no application process and they can quickly split their payments into installments at checkout with no extra work.
Most people enjoy being able to buy something now, but not pay the full amount upfront. With no interest or fees charged, they pay the same amount, but in smaller increments so they have greater cash flow in their bank accounts.
Some reviewers haven't quite grasped the idea of Splitit yet, not realizing that they hold the full amount of the purchase from the user's credit limit. This is only to avoid you going over your credit limit and incurring fees from your credit card company.
Pros and Cons
Pros:
You don't pay any interest on the purchase
Splitit doesn't charge any fees
Splitit doesn't affect your credit score
You don't have to apply for Splitit
There's no prepayment penalty if you want to pay it early
Cons:
Splitit holds the entire balance on your credit card until you pay it off in full
Some retailers limit the terms allowed
Not all retailers allow you to use a debit card
It won't help your credit score
Splitit vs Affirm
Affirm is a popular buy now, pay later company, but they work differently than Splitit. Affirm offers short-term point-of-sale loans allowing you to split your payment up into 3, 6, or 12 months.
You make your first payment one month after your purchase and the remaining payments on the same date each month. Unlike Splitit, Affirm charges interest rates up to 30%. The amount you're charged depends on the retailer and your credit history. Affirm does a soft credit check (doesn't hurt your credit), but they use it to determine your eligibility.
Affirm doesn't charge any fees, just the interest rate disclosed when you apply for the loan. You can also prepay your balance at any time.
Splitit vs Afterpay
Afterpay is another buy now, pay later option. This point-of-sale loan breaks your purchase into 4 equal installments – that's your only option. You make payments every two weeks and you make your first payment when you check out.
Afterpay doesn't charge interest or fees, but if you miss a payment, they charge an $8 late fee. Like Splitit, Afterpay doesn't check your credit. Instead, they look at your Afterpay history (if you have one) and your ability to repay the purchase based on the balance in your checking account.
Splitit vs Klarna
Find out more about how Klarna purchase power works here.
Final Thoughts
Splitit helps make large purchases more affordable. Since there's no credit check or application, anyone with a credit card (with enough free credit) can use it. Splitting up your payments can free up your cash flow and help you better manage your finances.
It's a great way to avoid charging directly on your credit card and accruing interest that makes the purchase much more expensive. While Splitit doesn't help (or hurt) your credit score, making regular payments on your credit card does help your credit score, which means Splitit can help you build better credit with good payment habits.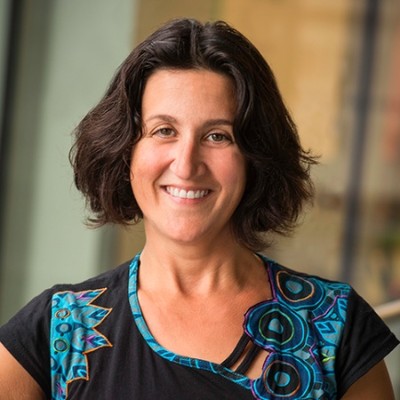 Becky is a seasoned personal and business financial expert with deep experience supporting small businesses. Now the Co-Owner and CEO of Shopping Kim a company she acquired in 2020, she is passionate about educating people on how to use Buy Now Pay Later for responsible spending to achieve their lifestyle dreams.
Stores that Offer Splitit Financing