Disclosure: This post may contain affiliate links, meaning we get a commission if you decide to make a purchase through our links, at no cost to you. Please read our disclosure for more info.
Yellow, white, or rose, pick your perfect precious metal because gold is top of the jewelry trend chart. Look at the different ways to style and wear the different types of gold, for the best buy now pay later styles.
Want to go for the gold without having to compete in the Olympics? With buy gold pay later, you'll find the top jewelry trends right now at a fraction of the cost! Find the best ways to style all-new gold jewelry styles.
Looking for more stores to buy now pay later jewelry stores? Check out our full guide to Gold Jewelry stores that offer financing options.
Buy Now Pay Later Gold Jewelry
Find the jewelry sets of your dreams with David Yurman's designer brand. This luxury company was founded by Yurman and his wife in New York City. Their mission statement focuses on "drawing inspiration from natural textures, antiquities, and cutting-edge materials to make beautifully designed objects to wear."
Since David Yurman uses the payment plan Affirm, you'll be able to pay for your chosen jewelry in manageable monthly installments!
For Women
If you're looking for women's jewelry, you'll come across a selection of top gold designs. Pick from 18K gold bracelets in large oval patterns, chains, cables, and buckles with colorful jewels. Adorn your fingers with 18k gold rings that have diamonds with their frame. You can go regal with a renaissance pyramid ring with slight creases within the 18K gold chain.
For a longer chain, check out the 18K gold necklaces in the shapes of hearts, stars, moons, suns, and much more! If you're looking for just charms, you'll find various amulets in 18K gold.
For Men
If you're looking for men's jewelry, you'll find an array of gold bracelets, rings, necklaces, and pendants. Pick between a wheat chain bracelet of 18K gold, a medium fluted chain bracelet, or a forged carbon cuff. With rings, David Yurman offers band rings in the shape of a carbon band, waves band, or beveled band.
Are you looking for necklaces? You'll get to pick through fluted chains, box chains, and curb chains, among others. Have some fun pairing the necklaces together!
David Yurman Box Chain Eight-Row Bracelet.
David Yurman chains are inspired by classical and original motifs, and meticulously crafted.
For excellent service and beautiful designs, check out Reeds. With its beginnings in 1946, the retail and online store promises its customers quality jewelry at excellent prices. Plus, Reeds also uses Affirm for monthly pay installments!
Genderless Jewelry
While Reeds offers earrings, wedding bands, necklaces, and bracelets specific to women and men, they also offer a line that gives customers freedom of expression. You'll find rose gold bangles, earrings, and pendant necklaces for any occasion.
If you want more of a classic look, check out the yellow gold style with chain necklaces, diamond tennis bracelets, or a paperclip chain necklace. For a more in-between look, the line offers a pearl gold combo set. These come in earrings or a gold pendant necklace.
Experience versatile, stylish pieces with Lizzy James. The California artist makes every piece by hand with a touch of personality. You won't break the bank either because Lizzy James uses Afterpay and Klarna, where you can pay in affordable installments.
Gold Jewelry for Her
Check out the gold-filled chained bracelets, gold stretch bracelets, or some gold pendants to rock in style. Lizzy James also offers some gorgeous adjustable necklaces with medallions, engravable gold plates, and initial script chains.
Live your golden lifestyle today and check out the top jewelry trends right now!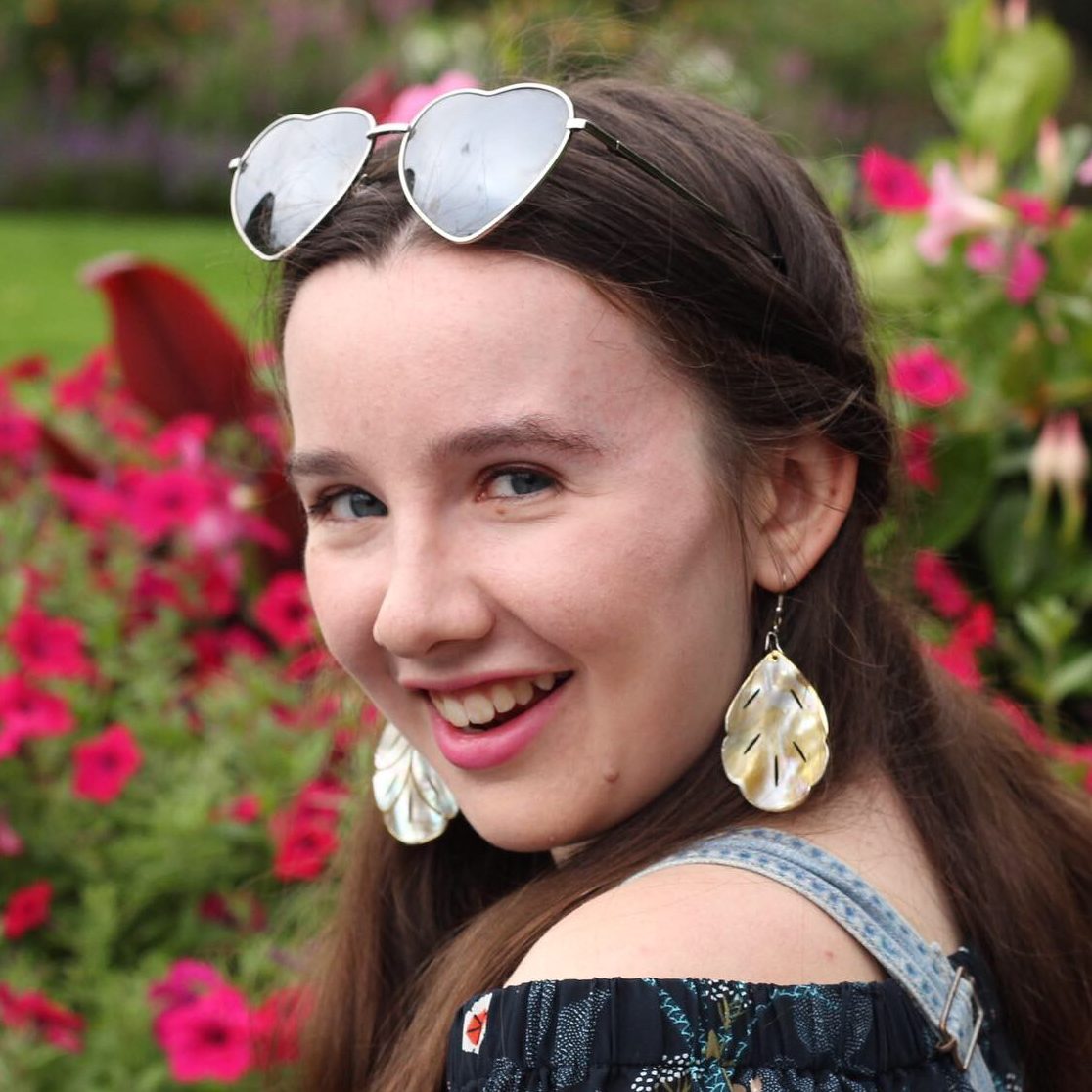 Natalie Daniels is a freelance writer based in Boston, MA. With a love of storytelling, she loves to learn about the world through people and actions particularly through entertainment, pop culture, and fashion. Her work has been featured on Hollywood.com, AfterBuzz TV, and Dreamlette Magazine.