Disclosure: This post may contain affiliate links, meaning we get a commission if you decide to make a purchase through our links, at no cost to you. Please read our disclosure for more info.
Spoil those pooches rotten this holiday season and beyond with this selection of the latest and greatest dog gifts.
When doing your holiday shopping this year, don't forget to get a little something special for your pup. After all, your dog does a lot — rain or shine, your furry friend is there to play, cuddle, and remind you that as far as they're concerned, you're the center of the universe.
So whether this is your first holiday with your pooch or your 10th, let them know how much you care with dog gifts that you're both bound to love.
We've rounded up the ultimate list of dog gifts for the 2022 holiday season. From beds and toys to accessories and treats, this gift guide is filled with items that will make your dog bark, bow, and wag his tail with joy.
Sleep
Wayfair isn't just for humans. At Wayfair Pets, you can find a ton of doggy furniture that's both practical and stylish. Plus, you can shop by dog size so it's easy to find a bed or crate that's just right for your pup.
Our personal favorite is the Casper Dog Bed: That's right — Casper's award-winning mattresses have been reworked into a bed specifically designed for dogs. Made from memory foam, the Casper Dog Bed helps relieve pressure, while foam bolsters provide your dog with a place to lay his head.
In the days before domestication, dogs would scratch the earth to create a cozy spot for their rest. Since many dogs still retain the habit, this bed has extra material on top designed to emulate the feel of digging in the dirt and to make this chew-resistant bed even more durable.
Play
You know better than anyone how hard your pup is on his or her toys. We like that at PetSmart, you can pick up seasonal plush toys with squeakers for under $3 — and if you order two online, the third is free, with free same-day delivery.
Is your dog a chewer? Check out their wide selection of Nylabones for safe items that your dog can safely gnaw on. Opting for a flavor you know your pup loves will not only increase his or her enjoyment, but will also help save your furniture.
Eat
If you want to get your dog something extra special for the holidays, consider Fable's The Game, a treat dispenser that moves irregularly to mimic the experience of hunting prey. You can spread peanut butter on the top fins if you want to calm your pup. (Licking is a stress-reducing activity for dogs, which makes this a great option if your dog has separation anxiety or is afraid of thunder.)
Or, if you're looking to keep your pup entertained for a longer period of time, you can fill The Game up with about one-and-a-half cups of dry food to turn meal time into a half-hour-long interactive session.
Does your dog have separation anxiety, or trouble with his tummy? Consider giving him the Starter Bundle by Finn. This pack includes three essential supplements: A multivitamin, to help your dog stay healthy; digestive probiotic, to ease an upset stomach; and a calming aid, to help your dog deal with any anxiety.
Is your dog a picky eater or requires a special diet due to allergies or other sensitivities? Consider the new personalized dog food subscription service from Ollie.
Simply fill out your dog's profile with details including age, weight, breed, allergies! The Ollie team will design their meal plan, customizing your dog's recipes based on their profile.
Here comes the fun part! They deliver the food – Your pup's meals arrive on a flexible, regular schedule. Easy to serve – Use your feeding guide to give your dog their customized portion.
Fill out your pup's profile and get 50% off your first month's subscription at Ollie.
Happy pups, happy owners ahead!
Walk
We can't get enough of Wild One's chic and smart Walk Kits. The harnesses are not only padded and adjustable — to ensure comfort — but also give you three options for where to connect the leash: in the front, in the back by your dog's neck, or half-way down your dog's back.
The leash is both dirt resistant and waterproof, so you don't have to worry about mud when walking in the rain or snow. Plus, Walk Kit comes with a poop bag carrier you can attach to the leash so you're always ready. You can order the Walk Kit in a range of colors — from blush to spruce — or even mix and match for a custom look.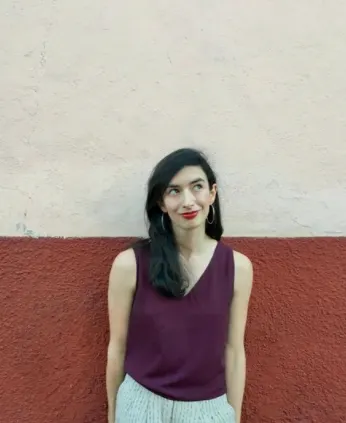 A former travel editor who loves nothing more than filling her suitcase with one-of-a-kind pieces, O'Brien has been a shopaholic since long before she knew how to string a story together. Like all shopping addicts, she loves nothing more than finding beautiful things at a bargain — and can't keep a deal to herself.
When not writing about what to buy and where to find it, O'Brien tells stories about great designs and the people who dream them up.