Disclosure: This post may contain affiliate links, meaning we get a commission if you decide to make a purchase through our links, at no cost to you. Please read our disclosure for more info.
Make your home smell cozy in the winter and fresh in the summer with these top diffusers and candles.
We're all spending more time at home these days, and that means that many of us have been hard at work turning our homes into the spaces we've always wanted them to be. Chances are you've tackled a ton of DIY projects and maybe even redone a room or two, but there's still one territory that's likely still untouched: giving your home a signature seasonal scent.
As long as a space doesn't smell bad, it's easy to overlook scent. But scent is incredibly powerful. It's the strongest trigger for calling up memories and creating new ones. What's more, giving your home a seasonal scent is incredibly easy. All you need is a candle or diffuser with a different scent depending on the season. And with buy now, pay later platforms, giving your home a seasonal scent is affordable at just about any budget.
Electric Diffuser
When it comes to electric diffusers, you can't go wrong with Aera. You can choose the Aera Diffuser for medium- to large-sized rooms or the mini for smaller spaces. With buy now, pay later service Zip, the former can be yours for four interest-free payments of $49.75, while the mini comes to four payments of $23.75.
Aera diffusers allow you to control how much scent is in a room and even set a schedule so that when you're not at home, for example, there's no scent, but when you are at home, there is one. The scheduling option makes them particularly good for troubled sleepers, who can set up a relaxing scent like lavender in the bedroom that's timed to start diffusing around bedtime.
Here, our picks for each season:
Winter: Feu de Bois
Summer: Beach House
Spring: Zephyr
Fall: Apple Harvest
Traditional Diffuser
Traditional diffusers give off a steady scent for weeks at a time. We like Nest's diffusers, which not only smell good but are downright chic, thanks to their striped glass containers. And since Nest diffusers are available at Nordstroms, you can use Klarna to purchase them on a buy now, pay later plan. Simply download the Klarna app, search for Nordstroms, then split the cost of your diffuser into four interest-free payments, due every two weeks.
Here, our picks for each season:
Winter: Holiday Reed Diffuser
Summer: Ocean Mist & Sea Salt Diffuser
Spring: Grapefruit Reed Diffuser
Fall: Pumpkin Chai Reed Diffuser
Candles
Candles add both scent and atmosphere to your home, and are a great option if you only want to enjoy a scent at specific times rather than having it diffuse through your home for hours on end. Since 1961, diptyque Paris candles have been prized for their exquisite fragrances. The candles are made by hand and produced in small batches — which is one of the reasons why they come with a relatively expensive price tag: a classic scented candle by diptyque Paris burns for 60 hours and costs $68.
Fortunately, however, you can break up the cost of your candle into four equal payments with Klarna. And when your candle has burned out, you can clean out the container with a bit of hot water and use it to store everything from cotton balls to kitchen utensil jars, depending on the size.
Here, our picks for each season:
Winter: Cinnamon Candle
Summer: Orange Blossom Candle
Spring: Juniper Candle
Fall: Autumn Berries Candle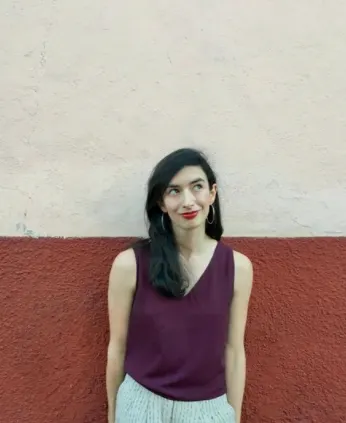 A former travel editor who loves nothing more than filling her suitcase with one-of-a-kind pieces, O'Brien has been a shopaholic since long before she knew how to string a story together. Like all shopping addicts, she loves nothing more than finding beautiful things at a bargain — and can't keep a deal to herself.
When not writing about what to buy and where to find it, O'Brien tells stories about great designs and the people who dream them up.