Disclosure: This post may contain affiliate links, meaning we get a commission if you decide to make a purchase through our links, at no cost to you. Please read our disclosure for more info.
A Le Crueset love letter.
Let's cut to the chase here people…. Winter is coming I'm not talking about Game of Thrones. With the cold weather comes the need for warm comforting foods, and nothing is more comforting than dinner braised in a Le Creuset Dutch Oven. Over the years I've owned three or four of these, and though they're pricey, they're virtually indestructible, and the company stands by their product.
I use mine for everything from braised short ribs to enchiladas verdes, and I find that it makes your food taste better and cook quicker than conventional pots. I love that it can go from the stove to the oven with our batting and eye. This makes it perfectly suited for slow and low cooking… you sear off your meats and then add your veg, deglaze and pop it in the oven for the rest of the day… literally, done deal here folks.
Le crueset cookware just looks great… I used to have navy blue cabinets and walnut butcher block surrounding my stove and I'd just leave my bright yellow Le crueset on the cooktop and it would just make the whole kitchen pop. Really it doesn't get better. Last thing I'll say about it, is that the company stands by their product. I had lost my receipt and over the years a chip in the enamel of one of my Dutch ovens began to bother me. I called them up and shipped it to them and within a couple weeks they sent me a brand new one. What other company does this?
Sometimes I just want to cook a steak… a bone in rib-eye is my go to if I'm feeling fancy, otherwise I love skirt steak… and nothing is better than cooking it in a Le Crueset grill pan.
I put that thing on my gas grill and let it blast for 20 min at full temp (I'm rough on my stuff). Then I throw the steak in there with salt and pepper and 3 min on each side later we've got medium rare perfection. Then I toss some butter and fresh thyme and a little wine and I have a perfect sauce to go on top.
Sometimes I like to cook fajitas, and nothing does it better than the reversible grill pan.
I like to let it heat up on high for about five min, then toss on your protein, and veg… onion, bell peppers, tomato and and jalapeño and pop it back in the oven… 15 min later you have an easy delicious dinner. Can't be beaten. The double sided griddle is also my go to for breakfast. I love that I can do pancakes, bacon, hash browns and eggs on the same griddle and still not run out of room.
I'm not at home right now, and I'm cooking a lasagna in an ikea pan or something dreadful like that… all I can do is think about how much I miss my Le Crueset lasagna pan.
I get such an even cook in this casserole, and the crunchy cheese stuck to the side is the stuff of legends. I going to right this wrong as soon as I return. Have you ever gotten homesick for your cookware? I guess I'm just nuts for Le Crueset.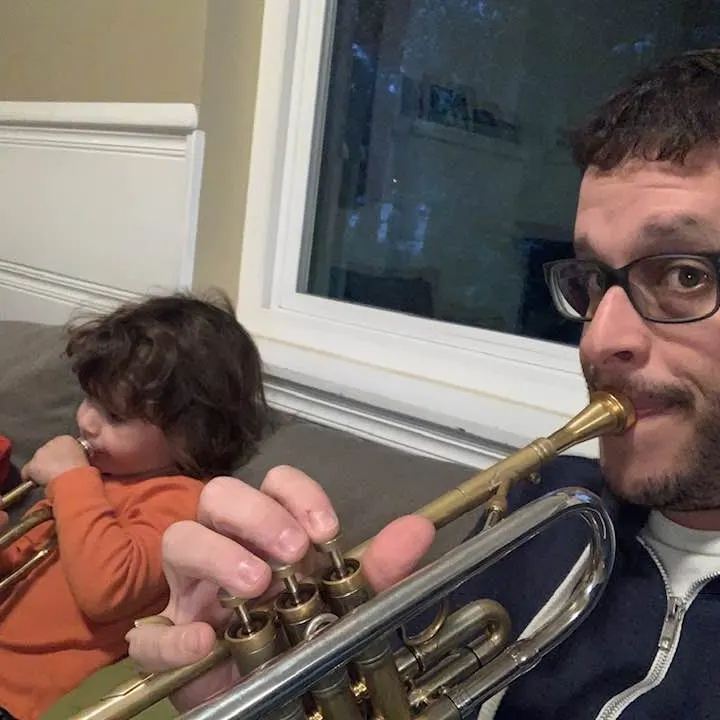 Ari Brown is a husband, father, teacher, cook, and musician with a little knowledge about a lot of things.