Disclosure: This post may contain affiliate links, meaning we get a commission if you decide to make a purchase through our links, at no cost to you. Please read our disclosure for more info.
The holiday season is around the corner, which means looking for the perfect gift for friends and family. Some people are just easy; you can pick something nice for them within minutes. Wine lovers, though, they're known for being picky.
So, what are the best gifts for wine lovers? Well, let's see. Wine is not an option, especially if your loved one knows more about wine than you; wine is so personal, you know?
On the other hand, you can always gift corkscrews, wine gadgets or wine glasses, if you are really feeling spendy consider a wine fridge!
But you know what? Chances are, if you know someone that's genuinely into wine, they already have all they need for wine enjoyment.
How to choose the perfect gift for a wine enthusiast then? The answer is a wine club subscription. These services have become increasingly sophisticated, and they'll deliver exclusive wine to that special person weekly or monthly — these are those types of gifts that keep on giving!
Now, we thought you'd need some help to find the best wine subscription gift, so here are our favorites. These are the best wine subscriptions you'll find this year. While you're at it, why not gift yourself a wine subscription as well? Enjoy our gift guide for wine subscription gift options.
Let's start with Wine Insiders because these guys are doing everything right. More than a wine club, here you choose between several wine sets, and they all have a theme. The result is fantastic — like having an expert helping you select the perfect wine gift.
How does it work?
At Wine Insiders, you can choose between wine styles, from mixed cases to exclusively red, white or rosé. You can also choose the wine's dryness.
For example, go for the Best of France Set or the Flavor-packed Grilling Wines Set. They're all fun and beautifully curated. You can also go for the website's Best Selling Wine Sets or choose wine from specific regions.
The 12-bottle sets are the most popular and the most complete as well, and you can still choose from a wide variety of them! The sets curated by celebrities and wine professionals are also fantastic gifts.
The price: A three-bottle set goes for as low as $45
Winc is doing things differently as well. This is a vineyard-to-table experience. The wine list is exquisitely curated, and the shipping is efficient. The best part? Winc will tailor your wine selection according to your taste, so you need to take a small, fun test before ordering.
How does it work?
Access Winc's website and fill out your wine preference, or in this case, fill it out for your friend. Red or white? Love peaches or hate them. What about brown spices?
Then you choose from your favorite wine-producing countries and tell the website your favorite food. They'll tailor a wine gift box to your taste and preferences, and that's innovative right there!
More than a gift, this wine club subscription is an experience. Not all the wines are expensive here, but they're of the highest quality, and most importantly, the wine is super exciting and delicious! It's amongst the best wine subscription gifts, for sure.
The price: As low as 29.95 for four bottles.
What makes the wine club subscription from Wine Access so special is mindfulness. They'll find lesser-known and rare wines and deliver them to you, and that means something. Most of the wines in their catalog are not easily found in wine shops.
How does it work?
Wine Access has several wine subscriptions. The Connoisseurs and Discovery Clubs consist of either two luxury bottles or six classic new-wave wines. Delivered four times a year.
The Michelin Prestige wine club offers wines curated by sommeliers from Michelin-starred restaurants. This one is unrivaled.
The Wine Folly Education wine club is one of the most fun on our list. These wines are focused on learning about different traits in wine. You can sharpen your skills with unique wines from around the world, and it comes in various themes, from Bold Red Wines to Old World Vs. New World wine selections. These are delivered six times a year.
The price: From $120 for four bottles.
Martha Stewart has done everything right. Her shows are fantastic, her cookbooks and catalog are insightful, and her recipes are dependable. Let's just say you can count on Mrs. Steward for all your cooking needs. Well, Martha Stewart's Wine Club Subscription is equally good.
How does it work?
For this wine subscription, Martha Stewart curates a wine list; she pairs the wine for particular meals and moments and delivers it to you. It's that easy. You also get a discount if choosing specific packs and can get free shipping if ordering over six bottles.
Things like Best Wine for Brunch and Best Patio Sippers make the wine selection thematic and fun. They even have a wine subscription for grilling parties! Choose between all white or all rosé, it's up to you!
The wines are also of excellent quality and come from all around the world. This is a highly curated selection, and it's clear Martha is getting some help from seasoned wine professionals.
The price: As low as 71.96 for four bottles.
Wine Subscriptions Come in All Sizes and Flavors
The truth is all the wine club subscriptions above are guaranteed to be a great gift. When it comes to wine, quality matters, so you're better off letting the professionals handle choosing the wine.
Having said that, we're all different, and every wine lover has its special wines bottles and wine styles, those that they hold close to their hearts. Every wine lover will have a blast with wine subscription gifts, so don't worry. Choose the one that sings to you and see your wine-lovin' friend enjoy outstanding wine all year.
It turns out choosing the perfect gift for wine lovers wasn't that hard, right? After all, wine is noble like that, so choose a wine club subscription and pair with a gourmet food box and gift away!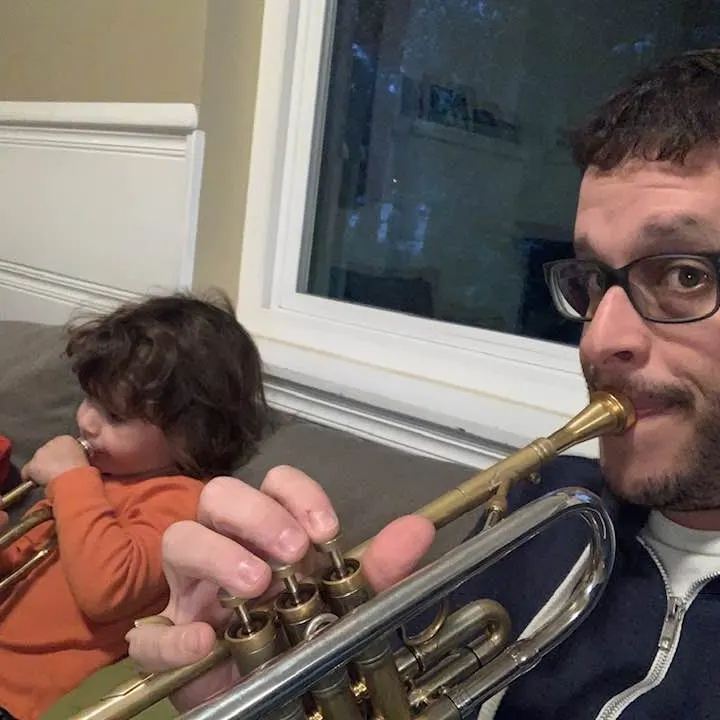 Ari Brown is a husband, father, teacher, cook, and musician with a little knowledge about a lot of things.