Disclosure: This post may contain affiliate links, meaning we get a commission if you decide to make a purchase through our links, at no cost to you. Please read our disclosure for more info.
Gourmet Food Gift We all have foodie friends and family members; perhaps you're a foodie as well! After all, food and drinks are fun — everyone knows food is more than nourishment; it's culture, tradition and authentic experiences!
The question is, what are the best food gifts delivered to your doorstep? What is the best gourmet food gift for that special someone? Well, we've put together the best mail order food companies in a unique Gourmet Food Gift Guide you'll surely find helpful.
In this guide, we're covering what we believe are the best food gifts delivered, no matter where you are. You'll find gourmet gift ideas for meat lovers, seafood lovers, wine lovers, and much more. Let's just say we've covered all the angles.
Enjoy our Gourmet Food Guide and find the right gift for your foodie friends and family. And why not? Get something for yourself as well!
For the Meat Lover
Meat lovers are easy. The perfect gourmet food for meat-eating foodies is meat, of course! And although there was a time when it was impossible to deliver premium meat in the mail, now you can order beefy meat online. Have it delivered anywhere in the country, and the meat is good! We have two alternatives for you, both fantastic, by the way.
Omaha Steaks has been around since 1917, so it's an original all-American butcher store specializing in delivering premium cuts nationwide. One of the company's better-sold gift sets is called the Classic Grilling Favorites and includes burgers, chicken steaks, sausages, and even potatoes au gratin and caramel apple tartlets! All you need for a delicious evening around the grill.

My Chicago Steak also offers an immense variety of beef cuts and other gourmet food gifts. From a Brat Box with sausages to assorted chicken wings, and from premium Angus Beef to cheesecakes! Quality here is top notch, and so is the customer service.
For the Seafood Lover
When a trip to the remote area of Sitka, Alaska just isn't feasible for fresh Alaskan Seafood, check out this amazing alternative! Catch Sitka will deliver top quality Alaskan seafood direct to your door with options from fresh Halibut, Alaskan Salmon or try the Wild Alaskan Smoked Fish Box. Need a gift for the foodie in your life? Try the sustainably harvested fish gift box sets including assortments of the best seafood options Sitka has to offer.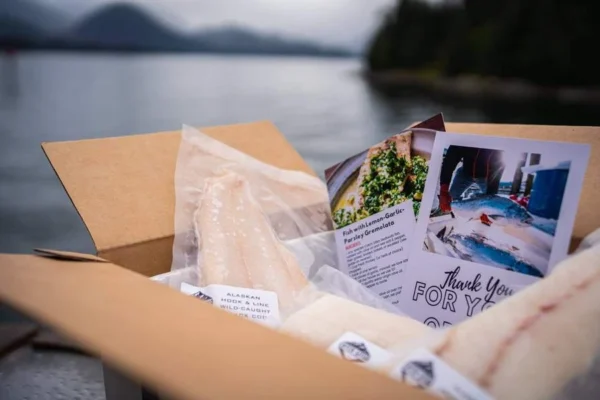 You can order your wild-caught halibut and salmon online and have it delivered fresh in only 4 steps from sea to your door. So why not try something new today? Order a wild Alaskan seafood box and taste the difference fresh makes. You won't be disappointed!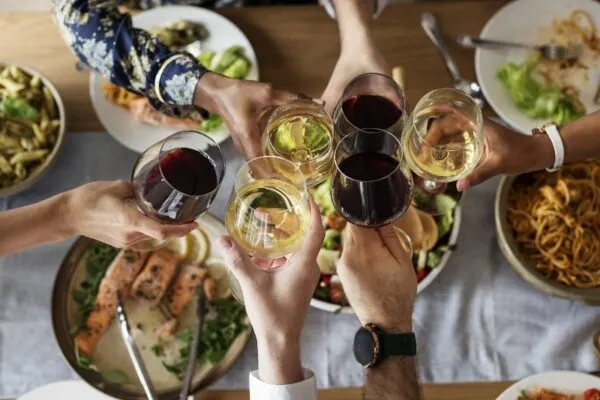 Now, for those in love with the delicious sea-scented bounty of the sea, we've got a delicious set of food gifts delivered nationwide. In one word: Lobster. Yes, lobster is a luxurious and generous gift for any seafood lover, and when it comes from one of the finest fisheries in Maine, even better!
Let me introduce you to Lobster Anywhere — "get your Maine Lobster fix in less than 24hr anywhere in the USA." How cool is that? The good folks behind this company have been sourcing premium lobster since 1999, and they deliver live lobster, lobster meat or lobster tails anywhere you are. Their chowder is legendary as well!
The company's Surf and Turf Package is a crowd-pleaser, as it comes with lobster tails and steak. This is by far one of the best mail order food companies for lobster.
The Vital Choice Seafood Box is the perfect gift for any seafood lover it comes with Wild Alaskan Salmon, Halibut, Wild Fish Broth, Smoked Fish and seasonings. Make your holiday dinner a special treat with this box of pure gourmet goodness!
Available for a limited time only and while supplies last, our 2021 Holiday Box is curated with gifting in mind and comes with a recipe card and free standard shipping.
For the Cheese Lover
Cheese is decadent and delicious, and there are so many types of cheese out there! It's easy to see why so many people fall in love with the dairy product. If you know someone who would love cheese as a holiday gift, we have the right gourmet food gift for you. I'd like you to meet Mouth.
Mouth is a super chic online cheese store specialized in cheese gift boxes, cheese boards and everything cheese-related. The quality is phenomenal, and you've never seen so many types of cheese.
From Mouth's gift section, I recommend the Monthly Subscription "Cheese Every Month", or the Picnic in a Box, which comes with cheese, nuts, cured meat, jams, crackers and many other goodies. If unsure about what's the best gift for a cheese lover, ask around. The folks at Mouth are always happy to share their passion for cheese.
For the Fruit Lover
Fruit is an incredible gift. Of course, it is! After all, fruits are the desserts of nature. If you have a friend obsessed with fresh produce and high-quality, healthy food, then sending them fruit this season makes sense. For fruit online, there are few better sources than Harry & David. This is fruit as pretty as it is tasty, and they deliver nationwide, always fresh and always on time.
Amongst Harry & David's best-selling gifts, you'll find their baskets with the famous Royal Verano Pears, crackers, nuts, sausages, cheese and premium popcorn. Other baskets have seasonal apples and chocolate-covered cherries as well.
Let's just say the gifts from Harry & David are as colorful and delicious as they're healthy. The company has birthday and get-well baskets too, and their monthly clubs are hard to beat. Fruit is the best gift this season.
For the Wine Lover
Last but not least, we all know a wine-loving friend. A snobby wine enthusiast that only talks about and drinks wine. It takes a particular type of personality to become a wine expert. What's the best gourmet food gift for wine lovers?
Meet Vinebox, the coolest wine company delivering the tastiest wine nationwide. Vinebox, though, doesn't deliver bottles of wine but wine samples. This means that you can gift dozens of different types of wine made with all wine grapes and wine regions. That's a real treat for wine lovers!
Imagine tasting six styles of rosé or a curated selection of age-worthy red wine. All the wine comes in beautiful boxes and is protected by small one-glass bottles. This is the gift of the season, especially for wine lovers. You'll surely want to get some wine from Vinevox for yourself as well!
Are You Ready to Do Some Food Shopping?
With the holiday season around the corner and the alternatives above, now you're ready to gift your foodie friends amazing gifts with just a few clicks. That's the beauty of it — for the first time, the best gourmet food gifts are also the most accessible.
I hope you enjoy this Gift Guide; we're sure your foodie friends and family members will deeply appreciate the gifts featured in it. Now, let's go on a shopping spree!