Disclosure: This post may contain affiliate links, meaning we get a commission if you decide to make a purchase through our links, at no cost to you. Please read our disclosure for more info.
There's nothing better than scrolling through a catalog, looking at all the beautiful products, and picturing how they can make your life more fun and exciting.
Whether you're searching for new clothing, home decor, holiday-themed merchandise, or more, shopping catalogs have it all!
Unfortunately, the cost to purchase these items can quickly add up, making it unattainable for the average hard-working consumer. The good news is that many of the most popular catalogs listened to their customers and created a buy now pay later option to match the payment options from popular stores.
Now, almost anyone can purchase the items they love on Credit and pay for them at a later time.
We've made a list of the ten best buy now pay later catalogs so you can shop to your heart's content and get all the incredible merchandise you want without worry. So, if you're ready for some of the most amazing shopping catalog deals, just keep reading!
1. Ginny's Catalog
Ginny's is an online and in-print catalog focused on bringing colorful and fun merchandise to everyday hard-working men and women.
For over thirty years, they've proudly offered products that make their customers' lives more comfortable, exciting, and easy, so they can get the well-earned relaxation they deserve. They have an email list where they send their customers updates, coupons, recipes, tips, and more and pride themselves on their premium customer service.
Customers can request a physical catalog or scroll through it online, and it's full of a wide variety of hundreds of unique and helpful products.
Every page has high-quality photos and easy-to-read descriptions, including the price and cost per month, so it's easy to find whatever you're looking for.
Ginny's offers fantastic deals on outdoor, kitchen, furnishings, bedding, bath and spa, electronics, and houseware items in different styles to match every taste.
Ginny's Credit makes it easy to buy the items you want at a price you can afford.
The buy now pay later process is easy to use with just three steps. Place your desired items in the cart and proceed to the checkout; you then choose "Ginny's Credit" and answer a few simple questions. You'll receive your approval answer quickly, and that's it. Ginny's Credit is less expensive than many other options, with low monthly payments and higher credit rewards for an on-time payment history.
2. Figi's Gallery
The Figi's Gallery Catalog strives to bring its customers fun and functional items that will make their lives happier and easier while adding a bit of flair and excitement.
Figi's Gallery is owned by Mason Companies, an over 100-year-old company in Chippewa Falls, Wisconsin. It proudly operates in America and has highly informed and helpful customer service representatives.
The Figi's Gallery catalog is available in print or online and has many different types of items for almost everything you could want or need.
Categories include electronics, kitchen, home decor, toys, health and beauty, as seen on TV, clothing and jewelry, housekeeping, and more.
Every item has beautiful pictures and a thorough description, including price and monthly payment, making it easy to know what you want and how much it will cost.
Figi Gallery's credit is simple; at checkout, click "Figi's Credit" and fill out the required information. Once approved, your order is split into three interest-free payments, allowing you to pay over three months.
3. Midnight Velvet
Midnight Velvet has served women since 1987 with dramatic fashion and home decor for the discerning buyer. It seeks to provide extraordinary women with extraordinary fashions, offering unique items with intricate details and embellishments so that every woman can express their style with confidence.
The Midnight Velvet catalog is available online or in print and includes colorful pictures of all its items. Here customers can choose from a wide selection of dresses, clothing, shoes, and home decor in many fun styles.
Midnight Velvet Credit is quick and easy to use. Add your items to your cart and check out with Midnight Velvet Credit. After answering a few questions, you'll receive your approval answer, and that's it. Payments start as low as $20 per month, and you can earn higher credit over time with on-time payments.
4. Stoneberry Catalog
Stoneberry Catalog has products to help its customers "live better now." They hand-pick every item they sell so you can trust everything is of the highest quality and designed with the customer in mind.
Stoneberry is part of a parent company that has been in business for over 100 years, providing its customers with fun and exciting products that make their lives better.
The Stoneberry catalog is available in print or online and features over 100 of the top national name brands, including UGG, Cuisinart, Samsung, and more.
Categories include electronics, clothing, home decor, outdoor, toys, sporting goods, kitchen, and many others. With Stoneberry Credit, you can buy now and pay later with no annual membership or over-limit fees. Pre-qualification is easy to fill out a short form, submit and receive instant pre-qualification.
Then shop and select Stoneberry Credit at checkout, and you're done. Payments start at just $5.99 per month, making it easy to get all the items on your list.
5. Seventh Avenue Catalog
The Seventh Avenue Catalog has served its customers in print for over thirty years and now offers online options.
With seasonal offerings in fun and cheerful styles, it's the ideal way to update your decor. Seventh Avenue provides furniture, bath, home, electronics, outdoor, women, kids, and gifts, making it easy to find whatever items you're searching for.
Using Seventh Avenue Credit is fast; shop and select "Seventh Avenue Credit" at checkout, answer a few questions, and submit your order. Credit approval is received within twenty-four hours, with payments starting at only $20 per month.
6. Wards Catalog
Montgomery Ward has served its customers for over 140 years, providing unique and exciting products for the whole family.
The catalog is available online or in print and offers a wide selection of seasonal products.
Offerings include health and wellness, bed and bath, furniture, toys, electronics, home, jewelry, outdoor, and more.
Using Ward's Credit takes only a few minutes; at checkout, select "Ward's Credit," answer the questions and submit. Even if you're declined, Ward's offers down payment options to help you get the credit you want.
7. Ashro
The Ashro Catalog features exquisite African-themed products for women of color.
It's available online or in print, giving everyone access to its beautiful fashions and designs.
Ashro provides its customers with African clothing, church dresses, kaftans, wigs, and more with bright and colorful pictures that bring each item to life.
The seasonal catalogs effortlessly allow every woman to express her individual personality and style. Using Ashro Credit is convenient and straightforward; fill your cart and choose "Ashro Credit" at checkout. Answer a few questions and get your approval answer within twenty-four hours.
8. Country Door
The Country Door Catalog provides unique outdoor and home decor items that bring fun and whimsy to any home.
Its seasonal decor items allow you to customize your home to reflect your personality and let your style shine through. Country Door has a variety of furniture, rugs, curtains, home decor, bath and bed, outdoor, clothing, holiday, and more, ensuring there's something for everyone.
To use Country Door Credit, simply select "Country Door Credit" at checkout and submit your order. With Country Doors buy now pay later catalogs instant approval is only a click away, with low monthly payments and no annual fees.
9. Fingerhut
Fingerhut is an online and in print catalog that makes it easy to buy the products you love at a price you can afford. It has many categories for every member of the family, including clothing and shoes, baby and kids, home and furniture, outdoor, electronics, sports, fitness, video games, and more.
Fingerhut Credit gives customers the option to choose the type of credit that works best for their individual circumstances. Pick from a traditional credit account with a predetermined credit limit or a one-time purchase option with a down payment.
Both options help you build credit and purchase the products you want with affordable and easy-to-make payments. To apply, visit the website and click "apply now" at the top of the page. Customers generally receive an approval within twenty-four hours of application. Find out more about how Fingerhut works in our guide to Fingerhut here.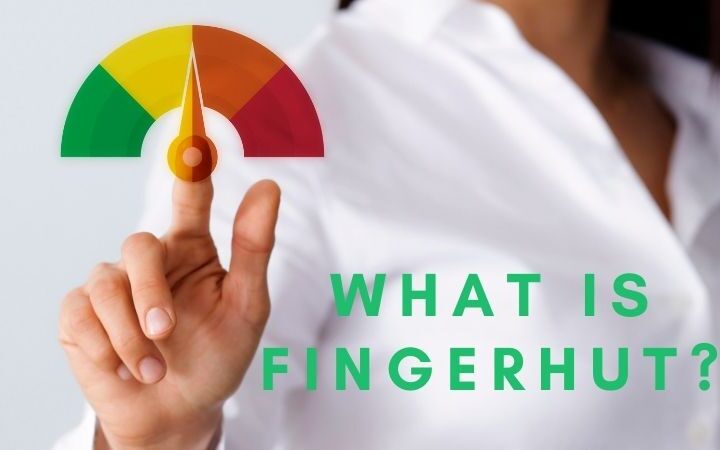 10. Monroe & Main
The Monroe & Main Catalog is perfect for women of all shapes and sizes, providing figure-flattering fashions that help you stand out from the crowd. Available in print or online, all its items are bright and cheerful, made with high-quality materials, and crafted to last.
Monroe & Main has beautiful and unique clothing, handbags, jewelry, accessories, shoes, dresses, and even a menswear line.
Purchasing the stunning fashions is simple with the buy now pay later feature. At checkout, choose the "Monroe & Main Credit" option, answer a few questions, and receive your approval information quickly.
Payments start at only $20 with a down payment option for those needing extra help receiving approval. Since Monroe & Main is a family-owned company, you don't have to worry about big bank approval, annual fees, or long wait times.