Disclosure: This post may contain affiliate links, meaning we get a commission if you decide to make a purchase through our links, at no cost to you. Please read our disclosure for more info.
OK so what is pet insurance, why do you need it, and what's the best deal out there? This handy guide offers everything you need to consider when choosing pet insurance to keep your furry friend healthy and happy.
Did you recently add a furry – or not so furry – friend to your family? Whether your new companion is a cat, dog, bird, or even a potbelly pig, you might want to consider getting health insurance so that you can sleep easy knowing they're covered.
If you hadn't considered purchasing pet insurance before and aren't sure what it is or where to get started, you're not alone. Plenty of first-time pet owners don't think to insure Fido or Whiskers. Chances are, however, you'll be bringing your pet to the vet regularly throughout their time with you for routine visits and the occasional accident or illness. Pet insurance can help you mitigate those costs so you can always give your bud the very best care.
What Is Pet Insurance?
Pet insurance works a lot like human insurance. You typically pay a monthly premium and, depending on the policy, you might also have a deductible you have to meet before your pet's healthcare costs are offset, usually at a percentage of the bill. Some insurances include an annual max, which is the maximum amount you can be reimbursed per year. And just like with human insurance, there may be certain illnesses, pre-existing conditions, or types of vet visits, treatments, and procedures that your pet insurance doesn't cover.
Why Is Pet Insurance Worth It?
Say your monthly premium is $30. Most years, you might not hit your deductible, and wonder if it's worth spending money on insurance. But in the long run, chances are your pet insurance will more than pay for itself.
Accidents and illnesses happen, especially when a pet is very young (and eager to chew on everything in reach) or reaching their later years, when injury and illness may be more likely. The average cost of an unexpected vet visit can run from $800 to $1,500. Having pet insurance can considerably reduce your out of pocket payments.
How Do I Choose Pet Insurance?
There are a number of different factors that can affect the cost of your pet insurance, including your pet's species, breed, and age, as well as the area you live in. The best way to choose pet insurance is to comparison shop. Get quotes from multiple insurers and consider what plan is the best for you. For example, a plan with a lower deductible and a high reimbursement level and annual maximum would likely be paired with a higher monthly premium, and vice versa; in one scenario, you'd pay more each month but less if your pet has an accident or comes down with an illness; in the other, you'd pay less each month but more if there's an extensive vet visit.
Where Do I Get Started Choosing Pet Insurance?
There are a ton of great options out there. Consider doing a simple internet search or – better yet – checking with your friends who have pets to see what they like. Here, three possibilities you can use to begin your search.
You can enroll your pet online with Pet Assure in less than two minutes. The insurer accepts every species from birds to llamas (but no humans), and doesn't have an age limit or exclude pre-existing conditions. Other benefits include:
No medical condition or service is excluded
No claim is denied
No deductibles
No waiting period
MetLife offers pet insurance for cats and dogs which you can pay for through select employers or independently. It's the only provider to offer family plans, making it a great fit if you have multiple pets to cover. Other benefits include:
Flexible product offerings
Use at any licensed vet in the U.S.
Competitive rates and discounts
Most claims processed within 10 days
The owners of more than 570,000 pets trust their cat or dog's care to Health Paws, the number one customer-rated pet insurance from 2010 to 2021. Healthy Paws plans do not include a per incident, annual, or lifetime cap on claim payouts, so if your pet has a costly accident or illness, you don't have to worry about going beyond the max payout limit. In addition, for every quote Healthy Paws makes a donation to help homeless pets. Other benefits include:
Most claims processed within two days
Use at any licensed vet
One simple plan
Reimbursement up to 90% on vet bills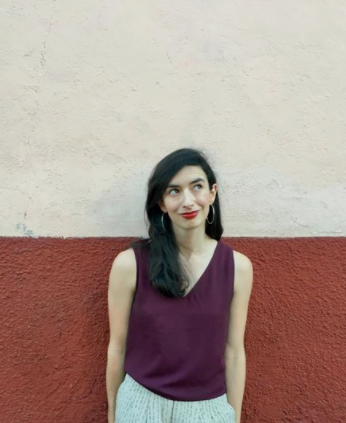 A former travel editor who loves nothing more than filling her suitcase with one-of-a-kind pieces, O'Brien has been a shopaholic since long before she knew how to string a story together. Like all shopping addicts, she loves nothing more than finding beautiful things at a bargain — and can't keep a deal to herself.
When not writing about what to buy and where to find it, O'Brien tells stories about great designs and the people who dream them up.