Disclosure: This post may contain affiliate links, meaning we get a commission if you decide to make a purchase through our links, at no cost to you. Please read our disclosure for more info.
Is Swimply Legit?
Have you ever wished you owned a pool, but you either don't have the room or don't want the expense?
There's nothing better than spending the day poolside, relaxing and having a drink with friends, or throwing an epic pool party for the family. If you don't own a pool, you can still experience the fun and excitement they offer, thanks to Swimply.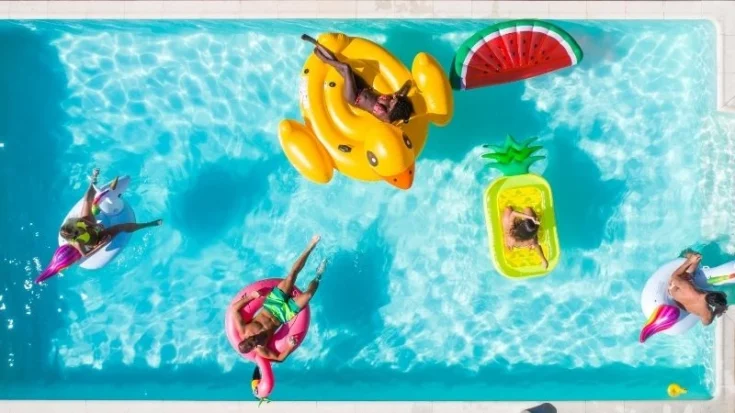 What Is Swimply & How Does It Work?
Swimply is a revolutionary new way to enjoy a day at the pool without paying thousands of dollars to have one installed. Swimply is the Airbnb of swimming pools, allowing you to choose from a list of available pools and rent them on an hourly or daily basis.
Swimply rose to fame thanks to being featured on the ABC show Shark Tank, and although the founder was unable to reach a deal with any of the investors, the exposure allowed the company to take off, keeping up with its projected valuation of $239 million.
Swimply works similarly to Airbnb, offering both a website and an app that customers can use to easily access available pools in their area. People can go onto the site and view photos and a list of amenities for each listing, along with the homeowner's hourly rate and rules list.
Once a homeowner lists their pool, Swimply visits the site and conducts a safety and hygiene check to ensure it meets their quality standards. Additionally, homeowners are required to provide visitors with either an outdoor toilet or access to one within the home.
Booking a pool off Swimply is simple, Browse pools within your area and choose which one you'd like to use.
Request a booking, and once approved by the host, you're good to go. There are also options for pools available for immediate use, with no host approval needed. Once booked, you will receive a confirmation email with the address, entering and exiting guides, wifi, and any other applicable information.
To become a Swimply host, the process is similarly straightforward. List your pool, including any pictures you would like featured, choose an hourly price, and determine the rules you'd like in place.
Once listed, regularly check for booking requests and approve at your own discretion. Swimply guarantees secure payments made directly to your bank account within twenty-four hours of a completed booking.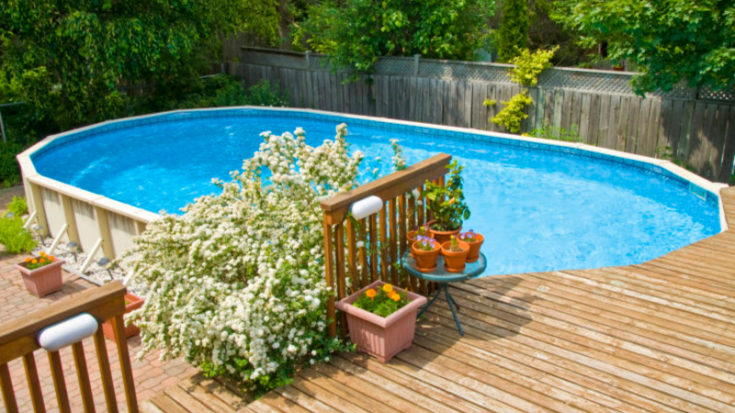 Where Does Swimply Work?
Swimply is an extremely popular option for those living in cities throughout the US. Thousands of people take advantage of its unique pool rental opportunities every year, which is why so many people are interested in whether or not it's available in their city.
How Much Does Swimply Charge?
There is no set price on Swimply for its pool rentals since the host determines the hourly rate they will charge. However, in general, you can expect to pay around $40 per hour for a typical full-sized pool without any fancy amenities, while a premium listing with grilling facilities, stunning scenery, and exclusive amenities can cost upwards of $300 per hour. Swimply allows users and hosts to rate and interact with each other, which helps ensure a transparent and trustworthy process.
Where Does Swimply Operate?
Currently, Swimply operates in over twenty-seven states, including a small selection in Canada and Australia. Popular cities where Swimply operates include:
Portland
Austin
Houston
Las Vegas
Chicago
Los Angeles,
San Diego
Dallas
Denver
San Antonio
Sacramento
Pittsburg
Atlanta
Swimply Gift Cards
For those looking for a unique gift for holidays, birthdays, employees, bosses, or any occasion, Swimply offers gift cards in varying amounts. Choose from $25 to $500 and simply enter the recipient's name and email, and a Swimply gift card will be immediately delivered to their inbox.
If they already have a Swimply account, the gift card will be automatically applied to their account as a credit; if they don't have an account, they will be instructed to set one up in the same email. The recipient easily redeems Swimply gift card credits during checkout on the Swimply website.
Is Swimply Legit?
Yes, Swimply is a legit site that allows anyone to rent a pool easily without worrying about costly upkeep or high-out of pocket costs.
Swimply App
The Swimply App allows you to quickly and easily browse local listings and find the perfect pool near you. Download it for free on the App Store or Google Play to have thousands of pool listings on your smartphone available whenever you want them.
Swimply Reviews
Due to its size, there are thousands of Swimply reviews on a number of different sites. The average customer rating along all review websites is 3.7, with reviews stating it's a great and affordable option to the customer service isn't great. Overall, customers are pleased with the value for the money, but it's important to note that experiences can vary widely depending on the host and the location.
How To List Your Pool On Swimply
Listing your pool on Swimply is simple:
List your pool with pictures, amenities, cost, and rules stated clearly.
Manage your bookings and approve at your own discretion.
Get paid directly into your bank account within twenty-four hours of the completed booking.
*It's important to note that Swimply takes a 15% commission on all bookings.
Swimply Insurance
Swimply offers the hosts the option to add on insurance, which is a highly recommended feature. If chosen, Swimply provides $1 million in liability and $10,000 in property damage coverage.
How Do I Get Paid On Swimply?
Swimply pays its hosts through direct deposit into their bank accounts which they apply within twenty-four hours after a completed booking.
What Are Swimply Spaces?
Swimply is expanding its bookings to include Swimply Spaces. Swimply Spaces, coming in late 2022, allows hosts to list multiple spaces, including sports courts, backyards, music studios, home gyms, and more.
It opens the doors for more opportunities to experience exciting new locations and entertain and celebrate with friends and family in an entirely new way!
Buy Now Pay Later Swimming Pools