Disclosure: This post may contain affiliate links, meaning we get a commission if you decide to make a purchase through our links, at no cost to you. Please read our disclosure for more info.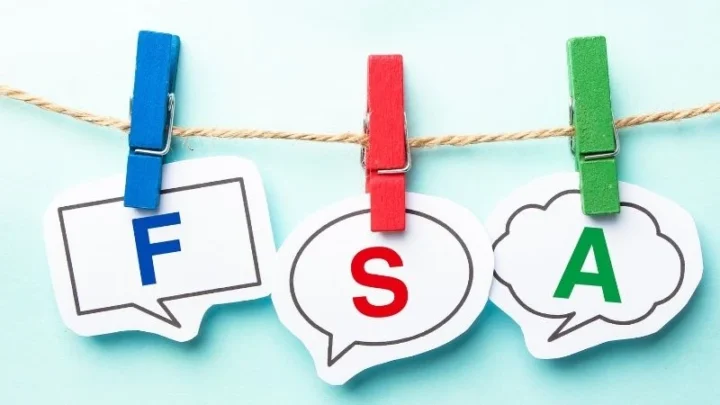 Amazon FSA Store – Using your FSA/HAS Benefits on Amazon
The Amazon FSA store is excellent for stocking up on all your healthcare needs. Not only will you save money by shopping on Amazon's store with lower prices, but you'll also stretch your budget further by using your FSA funds as a payment method.
If you haven't signed up for your employer's FSA or HSA account yet, find out when open enrollment is and take advantage of the tax savings as soon as possible.
What is FSA/HSA?
Flexible Spending Accounts or Health Savings Accounts are benefit accounts that allow you to contribute pre-tax funds to use toward eligible healthcare expenses, including certain medical supplies and products.
You determine how much you contribute from your paycheck, and the funds are earmarked for your healthcare purchases.
Your employer often offers FSA and HSAs if you have a high-deductible health insurance plan. Amazon's FSA store is a great place to use this account as it's convenient, and the prices on Amazon are low.
What is an FSA Store?
An FSA store is where you can use your FSA card to pay for eligible products. The products span many categories, allowing you to spend pre-tax money on items you need. You might be surprised to learn how many different products are FSA-eligible. Always ensure the products you're buying are FSA-eligible before using your card.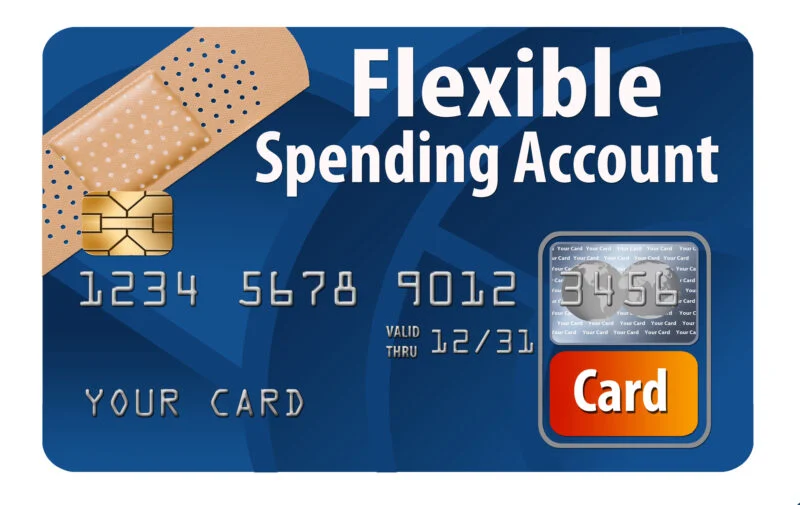 Can I use my FSA/HSA card on Amazon?
You can add your FSA/HSA card on Amazon, just like any other payment option. Please don't set it as your default payment, though, as it's only eligible for certain items bought in the Amazon FSA store.

How to use an FSA card on Amazon's store
To use your FSA card, add your card to the payment section on Amazon. If it doesn't accept your FSA card, you can register it as a credit card, but make sure it's not your default card.
If it's registered as a credit card, any purchases will go through, including purchases that aren't FSA-eligible. This could result in you paying taxes on the funds, so ensure you choose your payment option carefully for each purchase.

How to get FSA Receipt on Amazon
To get your FSA receipt, simply login to your Amazon account and go to your orders page. You'll see a 'see invoice' selection for any past orders. Click on it and print the receipt for your records or submit it for reimbursement if you paid for it yourself.
Are all Amazon products FSA or HSA eligible?
Not all healthcare products on Amazon are FSA or HSA eligible. You can view the list here or look at each item's product page. You'll see HSA or FSA eligible listed on the product if it's eligible. They make it simple to determine products' legibility.
Best FSA Items in the Amazon FSA Store
We all know Amazon sells just about anything you could ever dream of, so what are the best FSA items on Amazon? We've uncovered the top products.
General Health & Wellness
It's best to use your funds for general health and wellness products like Band-Aids, glasses, thermometers, cold medicine, vitamins, and other general health and wellness products. Think of things your family uses daily to determine if they would fall under FSA spending.
You could also save your funds for large purchases or items you often buy and spend a lot of money to stretch your dollar further.
What to Buy on Amazon FSA in Spring?
Springtime is a time of allergies and injuries as sports gear up and the weather turns nice. It's a great time to buy air purifiers and filters, cold and allergy products, and brace or elastic supports, among other products.
Air purifiers can get expensive, but using your pre-tax dollars to buy them and keep your family healthy can be a great way to stretch your budget.
What to buy on Amazon FSA in Summer?
Summertime is a busy time with hours spent outside. This is a great time to stock up on sunscreen and other sun care products, skincare, and first aid products to protect your skin and take care of any bumps and bruises that occur in the fun summer sun.
Think about family trips or days spent at the ball field and what you might need to take care of your family.
What to buy on Amazon FSA Store in Fall?
Fall is a time to wind down and get ready for cooler weather. It's a great time to stock up on medications such as cold medicine, sleep aids, or even aspirin. Fall is also a great time to stock up on eye care products such as eye drops, cleaning wipes, and contact lens solutions.
After all of the summer fun, you may also want to stock up on foot health products to take care of any injuries or everyday pains you're dealing with after your summer of fun.
What to Buy on Amazon FSA Store in Winter?
As the cold winter months hit, it's time to stock up on ear care products, pain relief, and family planning tests and products sold on Amazon. Prices for these products tend to drop in the winter, making it a great way to save.
Final Thoughts
If your employer offers an HSA or FSA plan, take advantage of the tax savings and buy products your family uses regularly. Not all plans roll over if you don't use the funds, so always read the fine print and know what you should spend, so you don't lose it.
The Amazon FSA store has a large selection of eligible products, making it easy to get the items your family needs at significant savings.