Disclosure: This post may contain affiliate links, meaning we get a commission if you decide to make a purchase through our links, at no cost to you. Please read our disclosure for more info.
There isn't much that all your friends and family have in common besides the fact that they are all a text message away. This holiday season make shopping easy on yourself by getting a tech present that will please even the person who has everything. The items on our list provide the universally loved gift of convenience and work with most phones. No guesswork required.
Best Phone Stand:
Phones connect us in a lot of ways. The fact that we can dial a number and see our relatives from far away over Facetime is a modern blessing. Phone stands allow you to move freely while video calling and not have to worry about being hunched over a phone.
The Wingback by Scoochcase is an excellent gift for family overseas, Tik-Tok enthusiasts, and movie lovers. The Wingback is universal and works with nearly any phone or case. It is easy to attach, easy to use, and comes with a one-year warranty.
Scoochcase also donates 10% of proceeds to charities that support victims of crime & domestic violence, so your gift keeps giving.
Best Phone Bag:
We pick up our phones an average of 58 times per day, which means we constantly search for them. Phone bags also known as phone crossbody bags make it easy for site-seers, small business owners, and just the all-around busy person to reach their phone effortlessly. Phone bags are also great for travel as they keep your mobile, credit cards, and ID close to your person.
Bandolier can be considered to be the original phone bag or phone purse, and they still reign supreme. They craft most of their items in high-quality pebbled leather so that your accessory can go anywhere. Their bestsellers have been seen on influencers and professionals alike because of their minimalist style and versatility. Bandolier's large inventory contains different colors and styles so that you can find the perfect gift for any wardrobe.
Best Wireless Headphones:
Wireless headphones make your life easier, and they allow you to be hands-free so that you can take control of your commute or time at the gym. They are great gifts for any age because they go wherever the music goes. Just don't be mad when the gift receiver doesn't stop talking about podcasts. It wouldn't be a thorough tech gift guide if Apple weren't mentioned at least once, lol!
Apple Airpods are by far the most popular on the market and for a good reason. They are completely wireless and connect to almost any Bluetooth device. They have an adaptive EQ that automatically tunes the music to your ears. They also have a built-in microphone and are water-resistant.
Shop them at Target so that you can save 5% and pick up the rest of the items on your list.
Best Wireless Charger:
Just like a cup of coffee, a charged phone is necessary for the day. Wireless chargers allow you to power your accessories fast without the hassle of finding cords. For those of us who have many different devices, wireless chargers power them all at once and in one place, so you're not searching around the house.
Belkin makes sleek wireless chargers that complement your sleek and stylish phone. Their minimalist design and ultra-fast charging go with any interior decor. They also make designs that become portable so that you can take them on your travels for those just-in-case moments.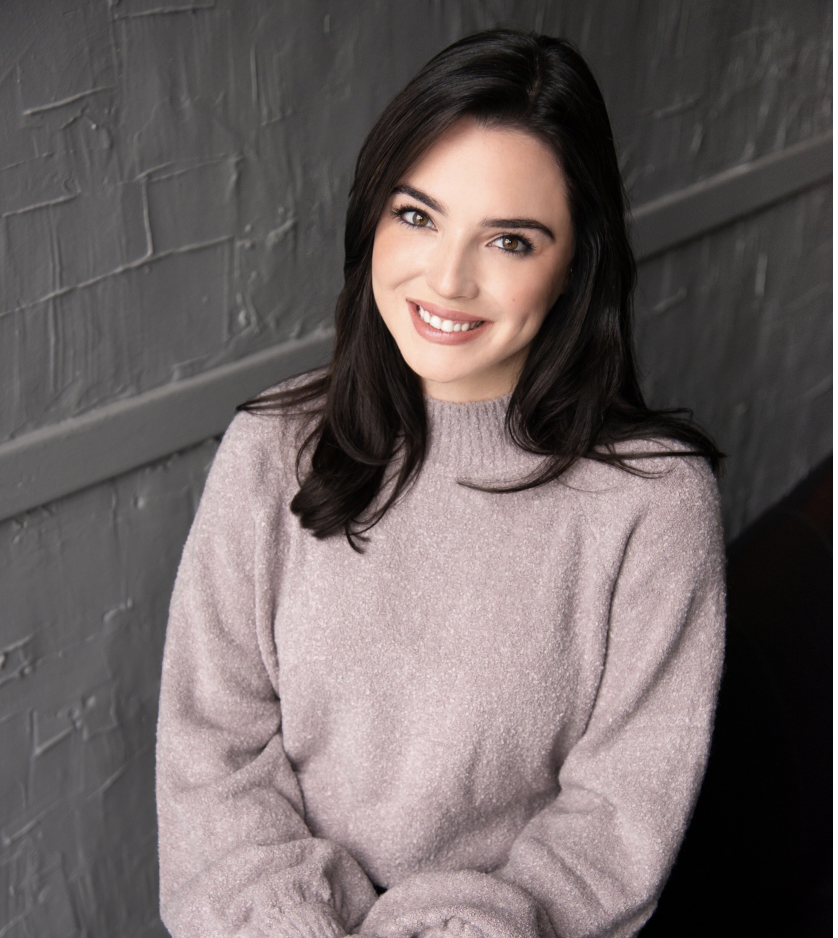 Hannah Ochocki is a published freelance writer living in Chicago, and her specialties include lifestyle articles, fashion, and current events. She has been featured on Fox News, Glamour, and national publication. Hannah holds an M.A from Saint Bonaventure University and is a committed environmental advocate and expert proofreader to her friend's texts.