Disclosure: This post may contain affiliate links, meaning we get a commission if you decide to make a purchase through our links, at no cost to you. Please read our disclosure for more info.
Ready to buy? Jump down to my recommended list of 3 stores that offer Buy Now Pay Later Espresso machines, since these things are an investment and can be a big upfront expense.
There are few things that I get as much satisfaction out of as making a beautiful espresso at home. It's my me-time, it's peaceful, it's a ritual, and at the end of it I have something worth staying awake for.
My Espresso Machine Story
I remember the first time I saw the I remember the first time I saw the La Pavoni Europiccola.
.
It's design, virtually unchanged for generations, spoke the same language as a classic car… you may not get there first, but you're gonna get there in style!
Being a vinyl nut, the manual press promised me something active… not a digital ones and zeros type of experience, but one where in I'd be an active participant. Both of these things proved true and I love the thing. That's not to say we haven't had our differences. Hopefully you can learn from a few mistakes and choices I made along the line.
Thing 1… buy your espresso machine from a coffee professional!!!
Something told me, and I'm glad I listened to it, to buy this machine from a
coffee professional
. All coffee machines require service periodically and I thought to myself this is enough of an investment that I should have a relationship with the person who is going to be repairing it. Enter Christopher Cara. Anyone in the Bay Area who bought a La Pavoni machine over the last 70 years likely purchased it at Thomas E Cara in North Beach. His son Christopher greeted me at the door and as he sized me up, I immediately got the sense that this is the type of persnickety person that I want caring for my coffee machine. He also took the time for me to experiment with pressing shots of myself in the store. After an hour and enough espresso to fell a rhinoceros, I walked out onto the street convinced my heart was going to explode and that my obituary would read "At least he found the
right espresso machine.
"
Over the years, Christopher kept my machine running until his retirement and then Sam at
Kanen in Oaklan
d took my business.
Thing 2: Your grinder is as important than your espresso machine.
I went backwards on this one. I knew from my research that I wanted to have a
burr grinder
. So I bought a little handheld stainless one like the Porlex mini 2.
There I was happy as a clam, thinking oh I have this totally analog situation going on here spinning and spinning and spinning and spinning and spinning. 200 revolutions later I had enough ground coffee for one espresso. Cross that with the challenges of learning how to dial in your grind and tamping and dosage at the beginning of brewing espresso and you have a recipe for rotator cuff surgery. I went online and saw people taking the turning lever off of them and hooking them up to their power drills. Needless to say that also didn't last long, as the Mrs. didn't quite like the sound at o'dark hundred. Further research landed me in a very well reviewed Mazzer Mini. Eventually I just decided to spend the long money and buy the right product once. 10 years later, it was a good decision… the thing's a workhorse. No issues whatsoever.
Thing 3. Follow the dang recipe!
No one mentioned that it was gonna take me two solid months of trying before I poured a decent shot. It got to the point where I was second-guessing my decision to purchase such a
finicky machine.
I kept trying I can't researching and watching people brew on the
.
And finally I started making decent "spro's" at home. I started looking online at the recipes that were posted on all roasters websites. That was a game changer. Which leads me to –
And use it. Buying a
cooking scale
took all the guesswork out of the
espresso maker
. I could experiment with slightly less coffee and a little bit more tamping or a little bit more coffee and a little bit longer brew time. It didn't matter I now understood the way to negotiate the different variables and play. Thanks in large part to my Hario digital scale.
Recap of my top 5 Things to Consider When Buying An Espresso Machine
Thing 5 really consider what type of machine you want.
Do your homework, watch people make coffee on the specific machine and read reviews. Buy the right thing once… spend the long money it'll last you a lifetime.
Ready to Buy an Espresso Machine? Round-up of our Top 3 stores that offer Buy Now Pay Later Espresso Machines and accessories worth buying!
First in Coffee is the go-t0 online shop for the coffee obsessed. They have a wide selection of machines, scales, grinders and coffee. For the budget conscious or those just starting out consider looking at their refurbished espresso machine section. On all machines they offer a 30 day satisfaction guarantee, warranty, low price guarantee and free shipping on orders over $50. Buy Now Pay Later espresso machines with Bread financing.
This is our favorite store for any aspiring chef and/or coffee aficianado. Sur La Table s a great selection of espresso machines, scales and other kitchen essentials to buy from the entry level to professional grade. Buy Now Pay Later finance your dream espresso machine with Afterpay.
A go-to store for wedding gifts and high end kitchen appliances this store lives up to their tagline of "Inspiring Cooks Everywhere" and of course inspiring coffee drinkers to make a better espresso at home with their range of quality Italian espresso machines. Buy Now Pay Later financing available with Affirm.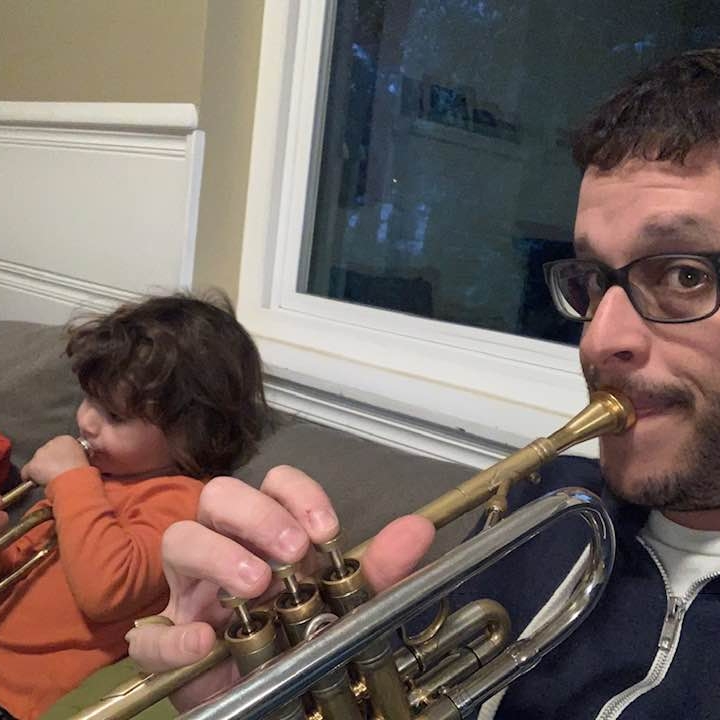 Ari Brown is a husband, father, teacher, cook, and musician with a little knowledge about a lot of things.