Disclosure: This post may contain affiliate links, meaning we get a commission if you decide to make a purchase through our links, at no cost to you. Please read our disclosure for more info.
Planning a last-minute getaway? Channel that spirit of adventure and discover the great outdoors with these top RV and glamping ideas.
Camping and glamping are not only great for any budget, but can also give you tons of flexibility — making it easy to quickly plan a trip and get out of town. And with buy now, pay later, services like Affirm, you can get the gear you need to go on an outdoor adventure that's as elaborate as you'd like. Enjoy mother nature from the comfort of your yurt, lay your sleeping bag out under the stars, or hit the road in your RV to check out several spots in one trip.
Where to Shop for Buy Now, Pay Later, Camping and Glamping Gear
You can purchase yurts, tipis, tents, and cottages at Rainer Outdoor and get approved for 0% APR financing for orders of $1,000 or more with Affirm. You can prequalify and receive an estimate of how much you can borrow upfront. Or, select Affirm at checkout when you're ready to make your purchase. Affirm will perform a soft credit check — which won't affect your score — to determine your eligibility.
Walmart also accepts Affirm for a variety of outdoor equipment. Stock up on tents, sleeping bags, hammocks and more the next time you decide to take a camping trip. A number of categories of items offer financing with 10% – 30% APR, including grills and pools if you want to upgrade your backyard for an outdoor staycation.
Another option is Dick's Sporting Goods, which will not only let you rent instead of buy gear, but also will deliver your items to you. Your delivery will include a return label so you can send everything back easily, at no extra charge. You can reserve and rent a four-person tent for as little as $6.50 a day while a camping set for two — complete with a tent, inflatable sleeping mats and sleeping bags, headlamps, Yeti cooler, travel chairs, and more — clocks in at just $59.50 per day.
Looking for an RV to take you on your next adventure? CamperID also accepts Affirm and offers as little as 0% APR financing. Affirm will approve your loan in real-time at checkout. You can then split your payment up over time, choosing the payment plan that works for you; options include monthly installments spread out over three, six, twelve, and twenty-four months.
From affordable pop-ups to luxury motorhomes RV Share is another great alternative to rent an RV or if you are an owner to make some extra cash when you aren't on the road. RVShare is the largest rental marketplace with thousands of 5 star reviews from happy customers. As an extra bonus 24/7 emergency roadside assistance on every booking.
Unforgettable Camping and Glamping Spots
There are more than 400 national parks in the U.S. — a staggering 84 million acres of preserved wilderness that pepper all 50 states and every U.S. territory. Home to ancient glaciers, towering peaks, and vast canyons, these parks hold sights that are sure to appeal to everyone in your group and a great option for a camping or RV trip.
Oregon's Crater Lake boasts more than 100 miles of hiking trails and the country's clearest lake.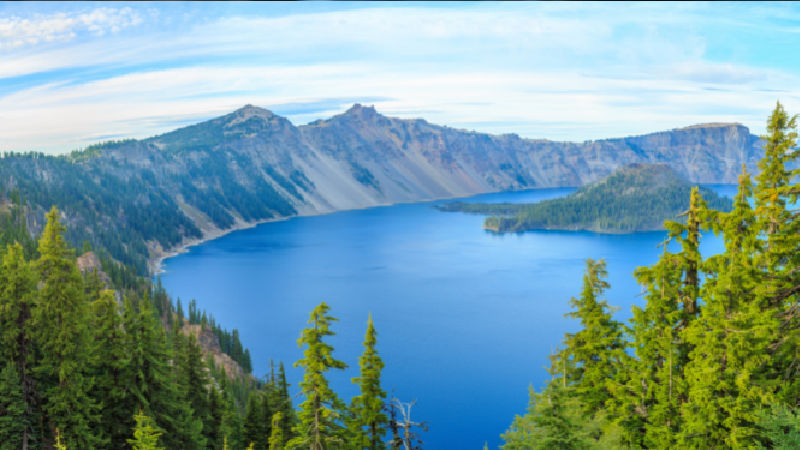 Joshua Tree National Park is great for active types — you can go bouldering and hiking during the day, then stargazing at night. The Grand Canyon is a classic for a reason. And if you're in the northeast, you can't beat Maine's Acadia National Park.This idyllic island retreat is home to lush woodlands, scenic rocky beaches, and the highest peak along the East Coast: Cadillac Mountain.
Rather Go Glamping Than Camping?
Did you know that Vrbo accepts Affirm — and that it has yurts, pods, and tipis you can book for your glamping getaway?
We like this spacious yurt in the Great Smoky Mountains, which includes a hot tub, full kitchen, two bedrooms, and stunning creak-side setting for only $239 a night. You can also find glamping pods Scotland, Cornwall, and Wales; spend the night in a luxury tent; or head out to the Lone Star state. If you're not the biggest outdoors lover, these glamping sites are a great pick. You can spend plenty of time taking the natural wonders without forgoing hot showers, bed linens, or a home-cooked meal.
More Camping & Glamping Ideas