Disclosure: This post may contain affiliate links, meaning we get a commission if you decide to make a purchase through our links, at no cost to you. Please read our disclosure for more info.
The holiday season is just around the corner. Get ready with these latest decor trends.
We get it: The holidays can be expensive enough. After all, it's not just that there are a ton of presents to buy. You might also have travel plans to pay for and hosting duties that can make the wonderful time of the year also its most expensive season.
Luckily, there's a great way to find room in your budget for new home decor that will keep your home merry and bright: buy now, pay later.
Buy now, pay later is a smart way to shop that lets you break up the price of your purchase over time. That means if you're buying an item for $100, you might pay $25 at checkout followed by another $25 every two weeks, until you'll all paid up. Dividing up the cost of your purchase not only makes it more manageable, but also gives you time to save — and multiple paychecks to put towards your purchase.
Some of the most popular buy now, pay, later services include:
Zip: Formerly known as Quadpay, Zip lets you break up your purchase into four equal and interest-free installments paid over six weeks, just as illustrated above. There's no hard credit check, and Zip doesn't affect your score.
Klarna: Like Zip, Klarna breaks up your payment into four equal and interest-free installments due every two weeks. You can make purchases with Klarna at Klarna.com, through the Klarna app, or anywhere Visa is accepted.
Affirm: This highly-flexible service lets you pay for the price of your item over three, six, or 12 months. You'll select the option you prefer at checkout. There can be interest, but there are no hidden or late fees, so you know exactly what you'll be paying and when.
Now that you have a smart way to pay for new decor items, here are three trends to consider for this holiday season.
Haunted House
This Halloween, make your home ghoulishly gorgeous. On the outside, you can't go wrong with the hold standbys: cotton spiderwebs, Jack-o-Lanterns, and perhaps even a styrofoam tombstone. On the inside, create a tablescape right out of Dracula: black and red table linens, tapered candles, roses. Then tuck a few plastic bats and spiders around the room, for a little extra spook-factor, and throw in another cobweb or two.
Get the Look:
Try Etsy for ghostly good decor, ranging from bat wall hangings and snake tea lights to ghost-shaped or pumpkin-scented candles.
Naturally Beautiful
Fall is harvest season, so consider going all-in on natural decor this Thanksgiving. Choose items made from recycled or sustainable materials and throw-in a few vintage pieces. You can decorate with wooden bowls, a natural linen tablecloth or runner, and beeswax pillar candles. To finish up on-theme, make an arrangement using gourds, apples, or fall foliage.
Get the Look:
West Elm's Organic Dinnerware Collection would be perfect for this eco-friendly theme.
Monochrome Magic
Whether you're celebrating Christmas, Hanukkah, or Kwanzaa — or getting ready for a New Year's Eve bash — you can't go wrong with a chic, monochrome look. Choose a neutral color and a metal to pair with it, like cream and gold, white and silver, or black and rose-gold, for a bit of extra glamor. Use the color as your base and pair with metallic items to bring in sparkle and interest. If you're doing cream and gold, you could opt for cream table linens, gold silverware, cream plates with a gold trim, and vases of white flowers for a sophisticated dinner party.
Get the Look:
Making monochrome work is all about texture and details. You can find plenty of decor items that offer both at Pottery Barn this holiday season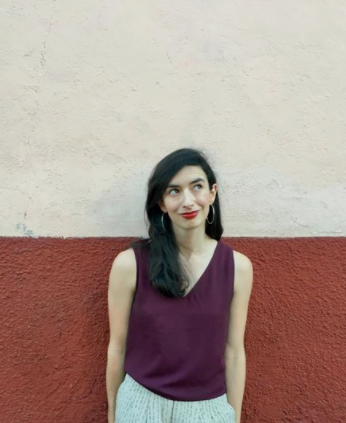 A former travel editor who loves nothing more than filling her suitcase with one-of-a-kind pieces, O'Brien has been a shopaholic since long before she knew how to string a story together. Like all shopping addicts, she loves nothing more than finding beautiful things at a bargain — and can't keep a deal to herself.
When not writing about what to buy and where to find it, O'Brien tells stories about great designs and the people who dream them up.