Disclosure: This post may contain affiliate links, meaning we get a commission if you decide to make a purchase through our links, at no cost to you. Please read our disclosure for more info.
It's not always something we like to think about, but home security is increasingly important for all of us. And, there are so many new and advanced options available that can help make your home safer than ever.
When it comes to your home, the last thing you want to do is put off a security system until it's too late. Don't wait until something happens; being proactive will not only give you peace of mind but also ensure that you've got a system in place if the worst does happen.
Of course, you might know that you need a home security system, but are worried about the costs. After all, from cameras to smart lights, there can be a lot involved in a home security system. But unlike a fun splurge, home security isn't something you necessarily want to spend months saving up for, because you never know what could happen while you're getting your finances together.
That doesn't mean you have to put it all on credit, however. Here's how to use buy now, pay later to buy a home security system that will help project your house without going beyond your budget.
Why Buy Now, Pay Later Home Security Systems?
If you typically rely on cash, debit, or credit to make your purchases, you might not know that buy now, pay later is an option.
Unlike cash or debit — which requires you to have the full amount of your purchase on-hand — or credit, which essentially requires you to borrow the full amount — buy now, pay later only requires you to have a portion of the cost at the ready at the time of purchase. That's because instead of making a one-time payment, you're splitting up the cost of your new home security system over several weeks or months.
This allows you to enjoy your purchase right away while also giving the ability to put aside a portion of your future paychecks until the cost of the system has been paid off. That way, you can still stay within your budget.
Many buy now, pay later services perform a soft credit check when you apply, and don't report your payments, which means they won't hurt (or help) your credit score. If you are trying to build up credit, however, or are financing a larger purchase, you may need to get approved through a hard credit check. Make your payments on time to help boost your score.
These days, Ring is so much more than a video doorbell.
You can find security cameras, accessories, smart lightning, and even subscription protection plans on the brand's website. (And thanks to this helpful quiz, you can easily figure out which products are right for protecting your home.)
We love that Ring's video doorbell is so easy to install and use. And with Ring's indoor and outdoor security cameras — the latter which can come with flood lights, night vision, and built-in sirens — it's easy to take care of any blindspots such as near your backdoor or basement.
To make your home security purchase more affordable, financing it with Affirm. This buy now, pay later service will let you choose among a three- six- or twelve-month payment plan.

Lutron smart lighting is a great way to upgrade your home security efforts. It's particularly great if you don't work from home or travel, since you have the ability to put your lights on a schedule or turn them on or off remotely. That way, you deter would-be criminals by making it look like someone's at home even when you aren't — and do a much better job of it than the age-old trick of leaving on a few lights for the duration of your time away.
You can find a number of smart lighting products by Lutron at The Home Depot. And since The Home Depot accepts buy now, pay later service Klarna, you can easily split the cost of your purchase into four equal payments.
Walmart is another great option for affordable home security devices and systems. If you're looking for security cameras, the retailer has a wide variety available online and in-store, such as the Merkury Smart Wi-Fi Outdoor Security Camera, a weather-proof option that will alter you whenever an unexpected movement is detected. One of the best parts of this system is that the Wi-Fi is built into the camera so you don't have to worry about connecting it to the internet.
Part of what makes Walmart so great for home security is that it accepts Affirm for electronics. Whether you're buying one camera or a full system, you can make your purchase more affordable by breaking up the costs through the buy now, pay later platform.
At HSN — the Home Shopping Network — you can find security cameras at great prices to help you protect your home, like the Lorex 4K UHD 8-Channel Security System. It comes with four cameras and supports up to eight so you can record and view video in 4K HD. At that resolution, you can easily zoom in on small or far away objects. Plus, you can sync the cameras with Amazon's Alexa and Google Voice Assistant to issue quick commands or use Chromecast to review footage on your TV.
What makes this professional-grade system so affordable is that you can purchase it – and others like it – using HSN's 12-month VIP financing and FlexPay options, available to HSN cardholders. You can choose to split up the cost over up to five purchases with FlexPay or finance your purchase over the course of a year.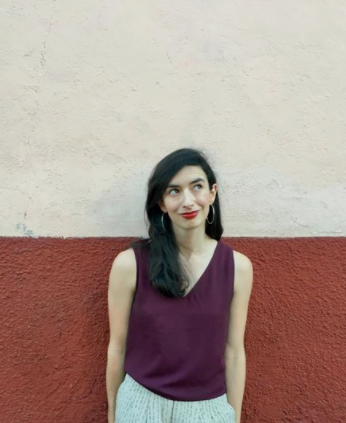 A former travel editor who loves nothing more than filling her suitcase with one-of-a-kind pieces, O'Brien has been a shopaholic since long before she knew how to string a story together. Like all shopping addicts, she loves nothing more than finding beautiful things at a bargain — and can't keep a deal to herself.
When not writing about what to buy and where to find it, O'Brien tells stories about great designs and the people who dream them up.