Disclosure: This post may contain affiliate links, meaning we get a commission if you decide to make a purchase through our links, at no cost to you. Please read our disclosure for more info.
We always workout better when we feel better. Elevate your mood with some new yoga and pilates gear with some of the top athleisure trends for the season.
Working out isn't just good for your body. It's also good for your emotional and mental being. The time you spend on the yoga or pilates mat can help relieve stress, stop anxious thoughts from endlessly circling, and boost your mood along with your endorphins.
Whether you love working out already or need a little additional motivation, we've gathered some of the top yoga and pilates gear from around the web so that you can stay stylish while staying in shape. In fact, with these purchases, you just might find yourself signing up for an extra class or two just so you have an excuse to show your new leggings while you practice your vinyasa flow.
1. Mats and Props
Gaiam is a great source for — you guessed it — all things yoga. We particularly like their wide collection of accessories, all available in a range of colors and patterns. For example, this smart, marbled foam block isn't just for show; you can use the center stripe to check your alignment. You'll also find a wide range of mats available for kids and adults alike, including this travel-sized and environmentally-friendly option.
2. Leggings
Athleta's tights and leggings are so comfortable you'll find yourself slipping into them even when you don't have a class. Critically, they're also strong and thick enough that you don't have to worry about them being too revealing. This Moto Tight — which comes in a gorgeous seafoam as well as classic black — is perfect if you're heading out for brunch right after class, while the Elation Train Tight has a high, non-pinch waistband perfect for practicing inversions.
3. Tops
Lululemon has great picks available whether you're looking for a tank that won't get in your way — or cover your face — when you're upside or one that's as loose and flowy as your practice. For the former, we like this trendy asymmetrical tank or this cute twist-back option, which comes in four different colors. For the latter, the Cates T-Shirt is made from super soft Pima cotton fabric and is cut above the waist so it pairs perfectly with your high-rise legging.
4. Sports Bras
When it comes to finding the right sports bra, you need to think carefully about fit — and remember that sports bras need to be replaced every six to twelve months in order to provide you with the proper support. The Gap is a great option because their sports bras are both affordable and stylish. It's best to try on different options in store so you can get just the right fit. If you already know the brand and your body well, however, we like the GapFit Eclipse Medium Support strappy Sports Bra, which offers enough support for relatively low-impact activities like yoga and pilates.
5. Warm-Ups
Dressing in layers is a great way to keep your body warm on your way to and from your workout — especially as colder weather ramps up — and at the beginning of class, before your heart really gets pumping. Sweaty Betty has a great selection of cozy sweatshirts and zip-ups that are meant for working out in. Take the Harmonise Luxe Fleece Sweatshirt, which has a drawcord but no hood to get in your way during your workout, plus thumb holes so you can easily keep your sleeves in place. The After Class Crop Sweatshirt is another great option if you're looking for something easy to throw on that's breathable, washable, and chic.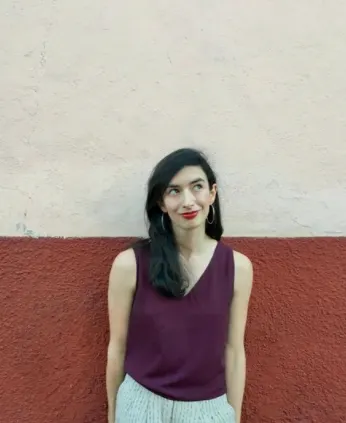 A former travel editor who loves nothing more than filling her suitcase with one-of-a-kind pieces, O'Brien has been a shopaholic since long before she knew how to string a story together. Like all shopping addicts, she loves nothing more than finding beautiful things at a bargain — and can't keep a deal to herself.
When not writing about what to buy and where to find it, O'Brien tells stories about great designs and the people who dream them up.