Disclosure: This post may contain affiliate links, meaning we get a commission if you decide to make a purchase through our links, at no cost to you. Please read our disclosure for more info.
As a parent of a growing child, you have the task of identifying the best options for your child's care and safety. From their food and clothing to their living environment, it's essential to ensure that kids have a safe and healthy life. This includes ensuring that your child's sleep environment prioritizes their safety and health.
The Naturepedic crib mattress is a 100% organic, chemical-free eco-friendly mattress designed for your child's health and safety.
In our opinion, if there's any such thing as a perfect crib mattress, it would be the Naturepedic crib mattress. This handcrafted masterpiece checks all the right boxes.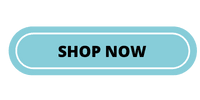 It's the perfect product for your child's health, safety and comfort. It's also great for the protection of our planet. First, this crib mattress only contains organic cotton and other organic products. It also features a durable innerspring layer. This layer affords your child the perfect support to enjoy a restful sleep.
This 2-in-1 organic mattress is free from toxic materials and chemicals that could potentially harm your child. All parts and fabrics of this mattress are from local and international sources that uphold best practices in their fields. This organic crib mattress has received rave reviews on several platforms. Also, it won the Good Housekeeping 2021 Parenting Award in the best-in-class bedding category.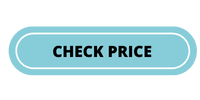 Browsing through the market for a good crib mattress might get you a few hits of decent options. However, none of these compare to the Naturepedic crib mattress's genius. This crib mattress is a product that perfectly reflects the brand's vision. The brand manages to feature premium-quality materials as well as eco-friendly processes that reveal a final product that is one for the books.
About Naturepedic
The creation of the Naturepedic brand was a shining example of necessity being the mother of invention. An environmental engineer started the company in 2003 due to a need to provide safe and sustainable sleeping beds for kids. Since then, the brand has become one of the most forward-thinking organic mattress brands. They produce the best quality mattresses for babies, children, and adults alike. For its innovative and sustainable products, the brand won the Good Housekeeping Sustainable Innovation Award in 2021.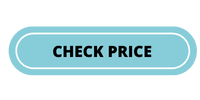 Buy Now Pay Later financing options are available at Naturepedic! Simply choose Affirm to Buy Now Pay Later your baby or toddler crib mattress.
The brand has also received praise in the industry as a leading innovative mattress company. The company challenges the norm by creating clean, innovative sleeping products with the most sustainable raw materials and practices. Unlike other kids mattress companies on the market, Naturepedic does not sacrifice essential features such as comfort on the altar of sustainability. Instead, its designs and practices carefully balance the aspects of comfort, sustainability, and functionality.
At the center of their mission is removing harmful toxins from sleep products in the most earth-conscious way. The brand recognizes that there's a higher cost in opting for sustainable, organic products. However, it's a necessary price to pay for a better quality of life.
All Naturepedic products have approval certifications from Global Organization Textile Standard (GOTS). The brand also has nearly a dozen other certifications that confirm its claims. MADE SAFE, a leading organization that screens everyday products for the presence of toxins also certifies this crib mattress is non-toxic and safe for use. This certification also declares the products free of heavy metals and toxins that could affect your child's development. Naturepedic mattresses are also approved vegan by PETA (People for the Ethical Treatment of Animals). They also have several certifications from independent bodies for quality and sustainability.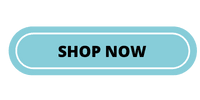 Features of the Naturepedic Crib Mattress
The Naturepedic crib mattress has received several praises for its many outstanding features. With its many innovative selling points, it's easy to see why this versatile crib mattress is making the rounds. Here's a rundown of the crib mattress' exciting features.
This crib mattress' intricate design is perfect for optimizing the sleep experience for your child. It features six layers of carefully selected materials to aid restful sleep and provide support for your child's body. The careful design also considers your child's bones and developing anatomy; thus, the firmness of the final crib mattress is perfect for growing kids.
The top layer is a quilt made of organic cotton fiber. A comfort layer lies beneath this plush quilt. This one-inch layer also features organic cotton fiber and sits above the innerspring unit. The innerspring unit's design enhances the unit's airflow and supports the body's contour. There is another one-inch cotton layer underneath the innerspring unit for added padding. A layer with organic cotton filling sits at the near-base of this mattress.
Lastly, a waterproof layer made from organic cotton and non-GMO PLA sits at the bottom of the unit. The final step of the production involves securely tailoring the layers together to reveal a high-performance crib mattress.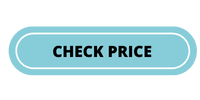 Dual-functional 2-in-1 Design
The Naturepedic crib mattress' design is versatile and optimally functional for every child's needs. Depending on your child's development, your child can use either the quilted or waterproof sides. The top surface features a lush quilt finish for a clean look, while the other end is a waterproof surface that's a trademark design of the brand.
Both surfaces allow for excellent breathing for your sleeping child. The materials on both sides of this crib mattress are carefully crafted to create the optimal sleeping condition for your child.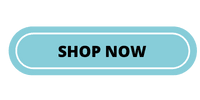 As part of its mission, the brand eliminates all toxic materials that could harm your child's health. The Naturepedic crib mattress does not contain polyurethane foam, a foam that's abundant in most generic mattress brands. Besides having a short lifespan, this foam is flammable and is potentially toxic. Instead, Naturepedic makes its crib mattress from 100% organic cotton.
The crib mattress also contains no glue or other substances that could be a health hazard for children. It also meets industry standards of safety without containing any flame retardant substances whatsoever. All-in-all, the brand eliminates every potential health or safety hazard from its formula.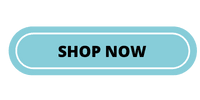 Naturepedic is committed to creating products from sustainable materials that protect our planet. The brand ensures that its production processes also involve only earth-friendly practices. For example, besides its use of organic cotton, it also includes only organic latex for the protection of the earth's rubber tree forests. Not only do they ensure that their whole production process is clean and green, but they also ensure that their business and marketing practices promote sustainability. The brand also releases its annual sustainability report to the public on its website.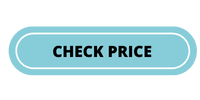 The design of the Naturepedic crib mattress is a testament to their eye for quality craftsmanship. The crib bed is handcrafted with precise detail in the USA by expert Amish craftsmen. These craftsmen use specialized processes unique to the brand in their creation process. The end result is a safe, sturdy, and versatile crib mattress for your beloved child.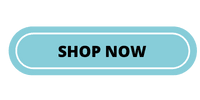 Guarantees and Warranties
The brand offers a 100-day money-back guarantee window for customers who do not wish to continue using the crib mattress. The crib mattresses also come with a 25-year limited warranty.
These premium crib mattresses go through independent lab analyses to check for the presence of harmful substances. One test these products undergo is the GREENGUARD certification program to ascertain the components of the product. It also screens products for the existence of toxins and other synthetic chemicals.
How Naturepedic Compares to Other Brands
Naturepedic Vs. Newton
Newton crib mattresses are pretty popular in parenting circles, and these mattresses do have their pros. Compared to Naturepedic, however, the Newton brand has a few less features that we appreciated. For example, Naturepedic has a waterproof surface that's helpful in case your child wets the bed. However, Newton only has the waterproof surface in only a more expensive variant of their product.
The innerspring layer of Naturepedic also makes it firmer and provides excellent edge support for your child, unlike Newton's design. Although the Naturepedic is weightier than some Newton variants, Naturepedic spares nothing to offer the best quality mattress. In terms of variety, though, the Newton brand has its organic crib mattress available in different sizes.
Visit Newton Baby to learn more and check prices on their organic crib mattress line.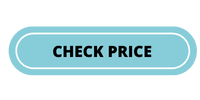 Naturepedic Vs. Avocado
Like the Naturepedic design, the Avocado organic crib mattress is also dual-sided. The Avocado design has one firmer surface ideal for babies and another less firm surface great for toddlers. The crib mattress from Avocado does not have a waterproof surface, requiring an add-on to protect the product in the event of exposure to moisture or liquid.
Visit Avocado Green Mattress to see pricing on their organic crib mattress.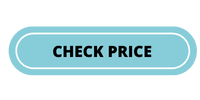 Conclusion
It's easy to see why the Naturepedic crib mattress is the first choice for many parents. It provides excellent support for your child's growth, safety, and health. This top-tier 2-in-1 crib mattress is so versatile that you can use it for years through your child's growth phases. The product is also durable and can last for many generations.
For earth-conscious parents who care about the safety and health of their children, this brand is a top choice. The mattress is also ideal for vegan use and is cruelty-free. The attention to detail by this brand is hard to ignore, and these features make the Naturepedic crib mattress the best buy for the wellness and safety of your child.