Disclosure: This post may contain affiliate links, meaning we get a commission if you decide to make a purchase through our links, at no cost to you. Please read our disclosure for more info.
The Best Buy Now Pay Later Laptops & Payment Plans
We have everything you need to know about the best laptops—both Mac and PC out right now, including some of the top features and latest technology, and our pick of the best buy now pay later deals for every budget.
Want to work at home with ease? Give yourself star wifi treatment with the best buy now pay later laptop payment plans.
Buy Now Pay Later HP Laptops
HP offers a variety of solid performance laptops while also letting you pay in manageable installments with Paypal credit!
You can use less computer space for fast performance with the pavilion laptop 15. The computer will be able to keep up with all your work with a compact shape you can take anywhere. The laptop also has great audio and projection that lets you see your screen more clearly. You'll be able to watch movies and do work all on the same device!
If you're a gamer then this laptop is for you! Check out the Victus by HP laptop. These computers offer an all-purpose gameboard. You'll never have to worry about overheating with a cooling system.
Buy Now Pay Later Refurbished Laptops
Check out refurbished laptops at a great price with techforless.com or Decluttr. The best part is that these site uses finance programs like Katapult and Affirm, and Klarna so you pay for your computer in monthly installments.
Take your chance on a Chromebook that has a fast running time on a colorful styled outside. At only $173 you this advanced computer can be yours. Users praise the makeup of this laptop, emphasizing that it can weather any treatment.
Get the most for your money with the 13.3 inch Dell laptop. The computer comes with a 64-bit Windows 10 Home Installation that maximizes the compatibility with new applications. With 256 GB, you can store all your important documents without the fear of losing them.
The MacBook is the pinnacle of laptops. The MacBook merged the iBook and PowerBook brands, giving us the MacBook, MacBook Air and MacBook Pro. Each model varies in its specifications and abilities but you will be sure to find the one for your specific work needs at Decluttr. This site offers a range of reburbished Mac laptops with easy financing in 4 payments with Klarna.
Experience a touchscreen and flip laptop with the Asus VivoBook. You'll connect to the internet with ease while also having more control over buttons. Many reviewers love the laptop and its ability to do work on easily.
You'll never worry about wasting your investment with the Lenovo IdeaPad. This 15-inch laptop has a protective guard to make sure that it won't wear and tear. The Lenovo IdeaPad has great storage to fit all your projects. You can also enjoy home entertainment or listen to music from the comfort of this laptop with Dolby Audio and a special DVD drive.
Not happy with these laptop choices? No problem! With this site, you have thirty days to return.
While techforless.com's collaboration with Affirm checks your credit, it will not affect your credit score. If Affirm cannot offer you a payment plan, users can work with Katapult for their installments. Shop from all of the new electronics like desktops, monitors, and tablets along with laptops.
Working from home will be a much more pleasant experience.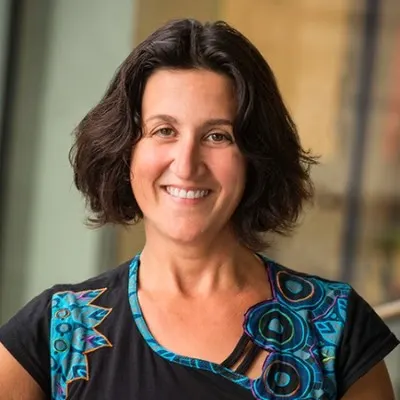 Becky is a seasoned personal and business financial expert with deep experience supporting small businesses. Now the Co-Owner and CEO of Shopping Kim a company she acquired in 2020, she is passionate about educating people on how to use Buy Now Pay Later for responsible spending to achieve their lifestyle dreams.