Disclosure: This post may contain affiliate links, meaning we get a commission if you decide to make a purchase through our links, at no cost to you. Please read our disclosure for more info.
Five chefs knives that actually work!
I'm a home cook… not the best not the worst… I did a stint in college cooking at a fine dining restaurant but I never had the organizational skills to get far beyond the appetizer station… that said I learned a few things and like good equipment.
Where to Buy Now Pay Later Knives
Here is my round-up of the best retailers that offer Buy Now Pay Later financing with no credit check for all brands of top kitchen chef knives.
Afterpay, Zip, Klarna
If you are looking for top brand knives like Shun Knives, I recommend starting your search at Bed Bath Beyond. They carry many top brands and offer 3 financing options at checkout – Afterpay, Zip or Klarna!
With Welcome Pay by Zip you gain extra points at Bed Bath Beyond to use as discounts on future purchases. Pay in 4 options are also available with Afterpay and Klarna.
Afterpay
My go to store for this knife wedding gift is Sur La Table, they have a great selection of knives and a really knowledgable staff. You can also pay with Buy Now Pay Later using Afterpay for 4 interest-free payments and knives ship free!
Affirm
These kitchen specialty stores take Affirm financing – buy your next set of top knives from one of these fine retailers. William Sonoma Browse our selection of German-made knives by Wüsthof, Zwilling, J.A. Henckels, Nesmuk and Messermeister.
Shop Pay
Milk Street the cooking expert site now offers knives and other kitchen essentials. Find recommended knives on their online store and pay over time with Shop Pay by Affirm. Select installments at checkout to split your purchase into 4 interest-free payments every 2 weeks.
No fees, ever.

No impact on your credit score.
Sezzle
Our pick for using Sezzle is the Canadian knife shop SHARP.
Buy from a trusted knife shop and pay over time with Sezzle! They offer a wide selection of handcrafted Japanese Knives. For professional and h0me cooks. Sharpening tools, Japanese handcrafted knives and more.
5 Chef Knives I Recommend
1. Wustof Classic 8″ Chef Knife
My first knife… Wustof classic 8' chefs knife. This knife is beautifully balanced and designed for comfort. I love that the metal has been smoothed down where my pointer finger bottom knuckle rests in my grip… I can cut all day using it and it's basically indestructible.
It holds and edge well and is weighted so it doesn't feel like a toy but doesn't hurt your wrist. Price range is reasonable under $100, and available for buy now pay later at William Sonoma with Affirm financing.
I used my Wustof knife for most tasks until I married my wife. She had a global 7 in Santuku knife. I didn't immediately love it but over time it sure grew on me. I really liked how sharp it could get. I grew to enjoy the ergonomic contour of how the blade turned into the handle. One solid piece of well crafted sharpness.
I felt it was a little light in my hand but did end up using it for quite a lot of different purposes. Highly recommended for tasks like cutting chicken… the thinness of the blade and the indentations get a sticky protein like that to release.
I admit it's not a chefs knife, but it is my favorite knife in my collection. After I got married I returned a bunch of gifts I had no use for and splurged on the Shun 7 inch cleaver. This is without question my favorite all time knife. It came out of the box sharp as hell and I've still never had to sharpen it.
It is good for everything… it's got amazing weight and I can make extremely fine slices with it. I use it for nearly anything… though I don't do traditionally "cleavery״ things with it like split chickens with it… think more along the lines of vegetable… I love it and it's a forever piece in my collection…and let's be honest… it looks badass.
My favorite wedding present is to give friends or family the Shun Premier 8 inch chefs knife. Everyone gets them the panini press but no one gets them a decent knife. Call me cousin cutlery. I think I've bought like 4 of these over the years… it's the type of thing that people enjoy but won't often splurge on for themselves. To me that's what a wedding gift is for. As for It's function as a knife, it's terrific.
Beautiful wooden handle, hand hammered blade, great weight and balance. What more can you ask for in a knife? Chef's Knife; Lightweight, Agile, Extremely Comfortable Grip, Perfect for Slicing, Dicing and Chopping a Full Range of Foods, Beautiful and Versatile, Handcrafted in Japan.
You'll be surprised to see my other favorite chefs knife because it really doesn't fit with the crowd of this post. It's a 20$ giant killer from Zyliss. My family and I have been on the road since Covid hit and I decided to buy myself a decent chefs knife because all the Airbnb has been staying in has had crappy knives in them.
I popped into a local Bed Bath and Beyond and bought one and was blown away. It was sharp as hell! And not bad to hold or use. Clearly it doesn't get any points for its looks, but if you're looking for an all around good performer at a super low price here's your knife.
Shopping tip for Bed Bath and Beyond if you plan on buying a lot more than just a $20 knife sign up for their membership program for an annual $29 a year you get the automatic 20% off your entire purchase every time (some exclusions apply) plus free shipping on all orders. You will get this $29 back with just 1 big online order and even better no more looking for those giant coupon postcards in the mail!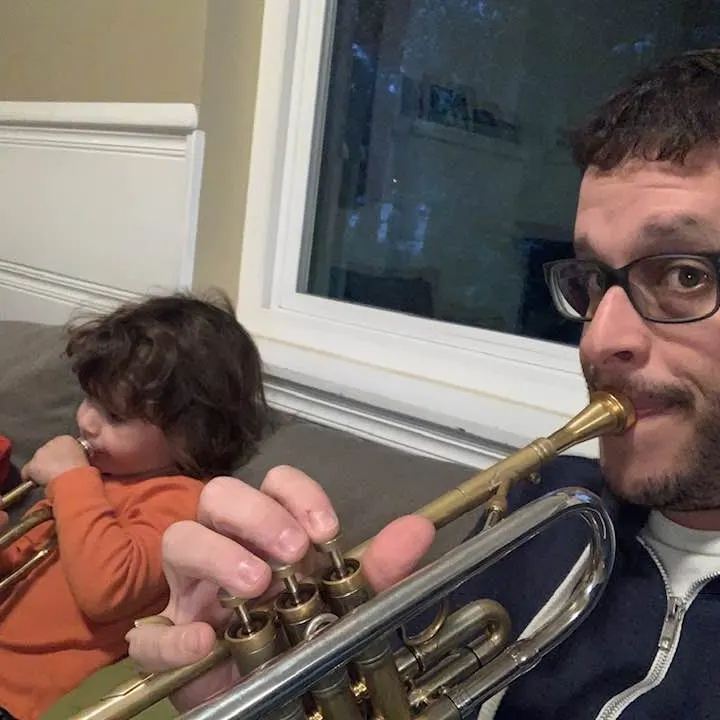 Ari Brown is a husband, father, teacher, cook, and musician with a little knowledge about a lot of things.