Disclosure: This post may contain affiliate links, meaning we get a commission if you decide to make a purchase through our links, at no cost to you. Please read our disclosure for more info.
Here is proof that I used to be skinny: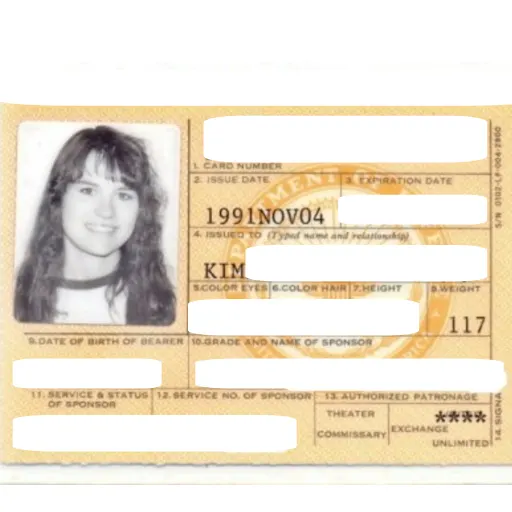 And to think that Military ID was issued after I had my son (my now ex-husband was in the Navy). Now some 20+ years and three daughters later, my weight tends to fluctuate +/- 20 pounds, and I weigh in between 135 and 155. Last year when I was down to 135, I gave away all my "fat jeans". This year, I had to buy new jeans. Luckily, I was able to find a great deal of BKE jeans for only $34. But my goal is to fit back into my "skinny jeans".
So last month, when my immune system went on vacation without me, I told the doctor I needed a miracle weight loss pill when he asked if he could help me with anything else. I thought he'd just laugh at me, but instead he recommended a couple of over-the-counter products. Now trust me, I've tried nearly every fad diet pill available, and most either make me so jittery and anxious that my heart feels like it's beating out of my chest or they confine me to the toilet all day. Don't tell me you don't know what I'm talking about!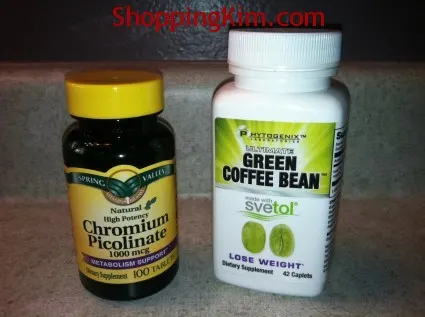 So off to Walmart I went with my doctor's noted suggestions in hand. He first recommended Chromium Picolinate, which increases one's metabolism to burn calories faster. It's even found with the nutritional supplements (vitamins and minerals) and not by the diet pills. He also suggested Green Coffee Bean with Svetol, and I just picked up the cheapest brand.
I didn't change my diet in any way (although I know I should), and I go for walks a few times per week. But I have lost 5 pounds within the first week by taking both pills with breakfast. Now if I can just lose 15 more pounds before my brother's wedding in a few weeks!
Do you struggle with fluctuating weight? Leave a comment!