Disclosure: This post may contain affiliate links, meaning we get a commission if you decide to make a purchase through our links, at no cost to you. Please read our disclosure for more info.
We're going through a bit of a pearl renaissance, at least according to fashion designers and accessories experts. Pearls are soaring in popularity – and so are the gemstone's sales.
But once you've gotten your hands on a great pair of studs, the perfect pearl bracelet or a couple of necklaces so you can layer like Rihanna, the next step is caring for your new bling. Mess it up, and you'll be kicking yourself for ruining your sparkly new purchase.
Follow these tips to care for your pearls.
How and When Can I Clean My Pearls?
Pearls are considered precious gemstones, and you should treat them accordingly. It is important to take special care for your pearls in order to keep up their brightness and beauty that will last for generations to come. You should consider cleaning them if they begin to lose their luster, much like a diamond when it loses its sparkle.
What Can Ruin the Pearls' Outer Luster?
Pearls are more vulnerable than many other gems. Skip perfumes and other scents when you're wearing your pearl jewelry, as the chemicals in these fragrances and cosmetics can be harmful to pearls. Heat, perfume, excessive moisture, powder, creams, or course clothing can damage the delicate outer surface of the pearls. Why? Pearls are made up of water and proteins such as conchiolin, calcite, and aragonite, which are prone to wear and tear.
But fear not; pearls are not as fragile as you make think if you carefully care for them. Once a year, dip them in a light soapy, non-detergent solution. Thoroughly wipe them down with a microfiber cloth to dry. If you don't wear your pearls as often as you'd like, keep them wrapped in a silk handkerchief in a dry and aerated place. Finally, avoid wiping pearls with toothbrushes or other abrasive materials. Remember, pearls aren't as hard of a materials as, say, diamonds!
Between cleanings, simple measures can be taken to care for and protect your pearl jewelry. Wipe down necklaces, earrings and bracelets with a soft, damp cloth if they are looking less than lustrous.
It Is Important to Keep Pearls Separate From the Other Jewels?
Always keep your pearls apart from hard elements that could scratch, like the tips of brooches, rings, diamonds, or anything else. Pearls are best preserved in a separate box or in a soft bag, or in a separate compartment of your jewelry case.
Learn What Kind of Pearls Your Jewelry Is Made From
Pearls come in many varieties from natural pearls to synthetic. Learn the difference in pearl colors, shapes, lustres and more. This series of videos from our favorite pearl retailer of rings, necklaces, bracelets and other fine natural pearl jewelry are very informative. Ready to shop pearl jewelry and add to your collection? Shop The Pearl Source.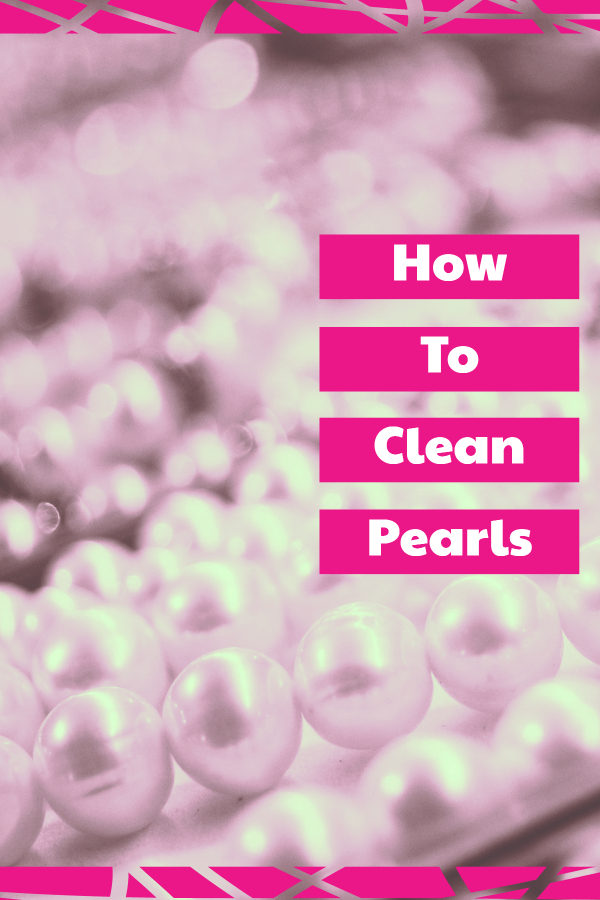 Can't afford real pearls? Buy pearl jewelry now, pay later.