Disclosure: This post may contain affiliate links, meaning we get a commission if you decide to make a purchase through our links, at no cost to you. Please read our disclosure for more info.
Founded in 2016, Caribou is headquartered in San Francisco, CA, and to date, has raised $4 million in seed funding from investors, including Gradient Ventures (Google's AI-focused venture fund), MIT Angels, and NY angels. In the past year, Caribou has helped over 10,000 customers save an average of $100 per month on their car payments by refinancing their auto loans.
With its offerings, many borrowers wonder if Caribou Online is legitimate. This article examines the common questions surrounding Caribou Online in order to help you decide if it's right for your needs.
What is Caribou?
Caribou is a financial technology firm that links drivers with auto refinancing choices through a network of lenders. The company was formerly known as MotoRefi. Caribou gives prospective borrowers the ability to explore a variety of possible choices without requiring them to provide their Social Security number and then provides them with an application process that may be finished entirely online.
As of the 5th of August in 2022, the annual percentage rates (APRs) charged by the corporation range from 2.32% to 36%; however, the annual percentage rates, fees, and qualification requirements vary depending on the lender.
For example, caribou may be a good choice for borrowers who want to lower their monthly car payments or interest rates. If you have a current auto loan with good credit, you may be able to qualify for refinancing through caribou. The Better Business Bureau has given caribou an "A" rating, and there are no penalties for prepaying your loan if you refinance through caribou.
If you're interested in exploring caribou's auto loan refinancing options, visit their website or give them a call today!
What is Auto Loan Refinancing?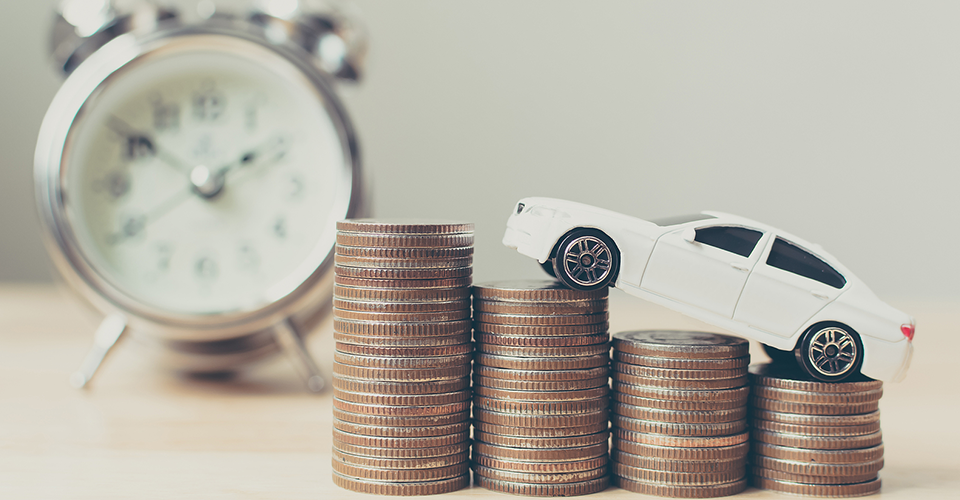 Auto loan refinancing is the process of taking out a new loan to pay off an existing auto loan. This can be done for a variety of reasons, including getting a lower interest rate, improving loan terms, or consolidating multiple loans into one. When refinancing, you'll work with new lending partners and may be required to apply for auto insurance through them as well.
There are several things to keep in mind when considering auto refinance loans. First, your new lending partner may have different credit requirements than your previous lender, so your credit score may need to meet their standards in order to qualify.
Additionally, you'll want to compare the interest rates and terms of different loans before deciding on one, as there can be significant variation between lenders.
Ultimately, finding the right auto refinance loan can save you money and help you better manage your finances – but it's important to do your research first.
Caribou Offerings and Services
In addition to auto loan refinancing, caribou also offers a variety of other services.
1. Credit Score Services
Your credit history is important – not just for getting approved for caribou auto loans, but for other things like credit cards and mortgages. That's why Caribou offers free credit score monitoring, so you can keep an eye on your credit report and credit unions.
They also provide an online calculator so you can see what kind of loan terms you might qualify for with different lenders. Whether you're looking to buy a new car or refinance your existing loan, Caribou can help you get the best rates and terms.
2. Debt Consolidation
If you have high-interest debt, caribou can help you consolidate it into one monthly payment with a lower interest rate. This makes it easier to manage your debt and save money in the long run.
3. Education Opportunities
Caribou also offers educational resources on personal finance topics like budgeting, saving, and credit management. They also provide access to financial advisors who can help you with your specific needs.
4. Insurance Services
Caribou can help you find the right auto insurance policy for your needs. They work with a variety of carriers to make sure you get the best coverage and the lowest rates.
5. Auto Buying Assistance
If you're looking to purchase a new car, Caribou can help with that too. They offer assistance in finding the right vehicle and getting the best financing terms.
Minimum Borrower Requirements
Caribou is a bit different than other lenders when it comes to minimum borrower requirements. Rather than having a set list of parameters that are made public, Caribou's minimum borrower requirements vary depending on the lender.
That said, the company does claim that its lending decisions and interest rates are based on factors such as the length of time over which the borrower must return the loan, the amount of the loan, and the applicant's income and financial history.
While there is less clarity regarding underwriting requirements, Caribou gives prospective borrowers a chance to see which rates they're most likely eligible for via a "soft" credit check. This option allows individuals to know whether they'd like to move forward with a loan from Caribou without impacting their credit score.
Is Caribou Auto Loan Legal?
Founded in 2016, Caribou is a Washington, D.C.-based auto loan refinancing firm that offers credit-challenged borrowers the opportunity to refinance their loans at a lower rate.
The company uses a network of lenders – mostly local banks and credit unions – to issue loans, and it provides borrowers with the option to apply for pre-qualification online.
According to the Better Business Bureau, Caribou is accredited and has been given an A+ rating since it was first evaluated. The company offers a wide range of auto refinance options – including both new and used car loans – and it has loan officers who are available to answer questions and help borrowers through the application process.
How to Apply for Caribou Auto Loan Refinancing
Applying for an auto loan through caribou is easy. Follow the steps below, and you'll be on your way to getting a better rate and terms on your car loan.
Origination fee
The first step is to pay the origination fee. This fee covers the cost of processing your loan application and pulling your credit report.
Personal information
Next, you'll need to provide some personal information, such as your name, address, and Social Security number. The company may do a soft credit check. But if you have excellent credit, then you don't have to worry about processing your auto-refinanced loan!
Know if you are qualified
Once you've provided your personal information, a loan officer will review your credit score to see if you qualify for refinancing. If you have good or excellent credit, you're more likely to be approved for refinancing
Process online or in site
You can apply for refinancing online or in person at a caribou branch
Check approval and funding speed
Once you've applied, caribou will review your application and let you know if you've been approved. If you're approved, caribou will typically fund your loan within 10 business days.
Caribou Perks and Benefits
Caribou offers a few great perks and benefits for potential borrowers. Firstly, they allow credit karma monitoring which is a service that helps people understand their credit scores. Secondly, they do a hard credit pull in order to get the borrower the best interest rate possible. Doing this does not hurt credit scores like other lenders.
And lastly, Caribou has a credit union, multiple lenders and community banks as lending partners, which means that there is a very high chance that potential borrowers will get approved for a loan.
If you want to get a car loan but don't want to worry about a complex process, consider applying for Caribou auto loan refinancing. With its simple application process, competitive rates and customer service, caribou is an excellent option for those looking to save money on their next vehicle purchase or refinance their existing loan.
Who is Caribou for?
Caribou is a direct lender that offers to refinance for car loans. The refinanced loan amount and monthly payments are based on the borrower's credit score, car value, and current loan terms. Caribou also offers key replacement and GAP insurance. Caribou is for the following:
Borrowers who want to compare rates
Caribou has a wide network of lenders and can compare rates. This allows borrowers to get the best rate they can find. The soft credit check will not affect the borrower's credit score.
Credit-challenged borrowers
Caribou specializes in helping credit-challenged borrowers refinance their loans at a lower rate. They have loan officers available to answer questions and help guide them through the application process.
Wants a hassle-free online application process
Caribou offers a hassle-free online application process that makes refinancing easy and convenient. All of the paperwork can be completed online. The company also offers competitive rates and transparent terms so borrowers can make an informed decision about their loans.
Borrowers who want a quote for their car insurance policy
Caribou also offers an auto insurance quote for potential borrowers. The company will provide a quote that is tailored to the borrower's individual needs and budget. They will compare rates from multiple carriers so the borrowers can get the best deal possible.
Some Things You Need To Know When Refinancing With Caribou
Before you apply for a refinanced car loan with Caribou, it's important to understand the process and any additional fees or costs associated. Here are some things to keep in mind.
Check the fine print
As with anything else, make sure you read the fine print before agreeing to any terms. Take the time to understand what is being offered and how it works so that you don't end up with unexpected fees or charges. Additionally, make sure that you understand any pre-payment penalties or other fees associated with refinancing your car loan.
Keep an eye on auto insurance rates
When you refinance, you may be offered a lower auto insurance rate. However, it's important to compare this rate with your current coverage and ensure that it's still the best deal. Additionally, some policies may have hidden fees or other restrictions that could end up costing you more money in the long run.
Be aware of prepayment penalties
Caribou allows borrowers to make additional payments on their loans without penalty, but they also have a prepayment penalty if the entire balance is paid off early. Before you make any payments, be sure to check if a penalty applies and make sure that it's worth the cost.
How to know if Caribou Online is Legit?
Caribou is a legitimate online lender that offers car loan refinancing services. They are licensed and regulated in all the states where they operate. However, to avoid phishing and other scams, here are some steps you can take to ensure the legitimacy of the site.
Check page legitimacy through domain and contact info
It is important to always check the domain and contact information on a website before signing up for any services or making any payments. Caribou has an SSL Certificate, which ensures that all data entered online is secure. Additionally, Caribou's contact information can be easily found on their website, so you know who you are dealing with.
Verify the privacy policy
Caribou is committed to protecting your personal data. They have a detailed privacy policy that outlines what information is collected, how it is used, and how it is protected. Reading the policy can help you understand how your data is handled and give you peace of mind when signing up for their services.
Check customer reviews
Before you make any decisions, it's always a good idea to check customer reviews. Caribou has positive reviews from customers who have successfully refinanced their loans through the company. This can help give you an idea of what to expect when working with them.
Finally, you can also check for Caribou's social media accounts. This allows you to see how they interact with customers and get a better idea of their customer service style. It also gives you a chance to ask questions or read reviews directly from people who have used their services.
Takeaway
When refinancing with Caribou, it's important to do your research and understand the process. Make sure you read the fine print and be aware of any prepayment penalties. Additionally, check the website's legitimacy by looking at its domain and contact info, among others. This platform can be a great option for those looking to refinance their auto loan, but it's always best to do your due diligence first.
You should also consult other resources like the Better Business Bureau or other customer reviews before signing up with Caribou. These can help give you an idea of how reliable and reputable they are as a lender. Taking the time to research and understand the process can help you make an informed decision and get the best deal for your needs.
By understanding how refinancing works, shopping around for rates and researching online lenders like Caribou, you can save money on auto loan payments and lower your monthly bills. Refinancing an auto loan can be a great way to save money and get the best deal for your situation. With the right research, you can make an informed decision that can help you save money in the long run.
This article has been written for informational purposes only. It is not intended to replace professional financial advice. Before making any decisions regarding refinancing, please consult with a qualified financial advisor.