Disclosure: This post may contain affiliate links, meaning we get a commission if you decide to make a purchase through our links, at no cost to you. Please read our disclosure for more info.
Upgrade Your Car With Auto parts from speciality retailers offering Buy Now Pay Later, No Interest financing options.
Get a new wheel, rims, and tires today — but pay for them later.
Can You Finance Auto Parts?
If your car is in need of a serious upgrade — or if you're restoring a vintage automobile — don't delay. While there are some items it may make financial sense to wait to replace until they start falling apart, your ride is not one of them. The last thing you want is to have your car break down and leave you not only stranded, but also stuck with the bill for both repairs and a tow truck.
Don't have all the cash you need to invest in the updates you need? No problem. You can use buy now, pay later, services like Affirm to get the parts that will keep your car going for miles and miles, then pay for them in manageable monthly installments.
With Affirm, you can choose to divide the cost of your purchase up over three, six, or twelve months. And you don't have to worry about late fees; you decide how much interest you'll pay at the time of purchase, so there are no hidden surprises.
A ton of car part websites also accept PayPal Credit like Advanced Auto Parts, which allows you to make monthly payments towards your purchase. There's no interest if you pay for your parts in full within six or nine months.
Another option is Acima Credit, which offers a No-Credit-Needed Lease option. With Acima, you can line up your installment due dates with payday so that you know you'll have the cash you need.
Top 4 Stores for Auto and Car Parts Deals
Get inspired with our list of the top 4 car parts deals, including no credit check options for tires, wheels, rims, and more.
This wholesale retailer accepts Affirm and makes it easy to search for the items you need by year, make, and model. Not only is shipping fast — and free for anything that costs more than $99 — but your parts also come with at least a one-year, unlimited mile warranty.
If that turbocharger you bought doesn't work, don't sweat it. You can return items within 60 days for a full refund. Chances are, you won't have to, though, since Buy Auto Parts has measured more than one million fitments to guarantee the right fit for your car.
The truth is, not everyone is going to go to the trouble of really looking under the hood. But tires are another story. As a general rule, you should plan to replace your tires every 25,000 to 50,000 miles. And with Simple Tires, that process couldn't be easier. Just check your owners manual to find out what tires are right for your car then search for them online. Simple Tires sells 55 million tires from more than 300 brands — including specialty, commercial, and farm tires.
You can choose to have your tires shipped to you or to your local auto repair shop. You can use Affirm, PayPal Credit, or Acima Credit to finance your tires. Members of the U.S. military get 5% off, and anyone can get up to 20% off when they sign-up for text and email alerts.
This store is great for tires and wheels for your car or truck. Simply choose delivery or have them installed at the auto shop of your choice, with over 5,000 installers to choose from and tire options from all the name brands this is an easy one-stop solution.
They also are on our list for their range of flexible payment options for every financial situation. To start simply fill out one application and you will be shown a few payment options. Applying won't impact your credit score and you will be matched with multiple offers instantly.
Options vary from as little as $1 down today and 24 month payment plan with early buy-out at 90 days, or choose no credit required and pay $49 today and the rest over 12 months. Try it and see what works best for you.
Did you know you can bid on car parts with eBay, then pay for them over time with PayPal Credit? If you're on the hunt for unbeatable bargains, you can't go wrong with an auction site, especially if you're looking for a part that isn't in high demand.
eBay has a great selection of parts, accessories, and merchandise for cars, trucks, motorcycles, RVs, and even boats — making it a smart option if you're not looking to fix up your standard sedan.
Plus, you can use the retailer's My Garage feature to save the make, model, year, trim, and engine of each vehicle you're working on, so it's a snap to pull up the exact items you need, even over time.
5. Napa Auto Parts
Napa Auto parts both online and nationwide locations have the parts and expertise to help you get the job done right. With one of the largest inventories of parts, you can trust them to have and support all major OE manufacturers.
Afterpay purchases at NAPA Auto Parts are limited to between $1 and $3,000, To check the amount you have been pre-approved to spend, visit the Card tab of the Afterpay app or reference your account details on the Afterpay site.
What NAPA Auto Parts products are not eligible for purchase using Afterpay?
You cannot use Afterpay to buy NAPA Auto Parts gift cards. You will need to make two separate transactions if your order includes both NAPA Auto Parts gift cards and Afterpay eligible products.
List of stores to Buy Now Pay Later Auto Parts
Fixing a broken down car and replacing auto parts can get expensive! Luckily, we've found several online stores that let you search by vehicle, make, model year, product type, part number or brand and offer deferred billing on car parts, so you can make payments to buy now and pay later on automotive parts.
| | |
| --- | --- |
| 4 Wheel Parts | Offers instant financing featuring a quick, simply application, flexible finance rates and ongoing interest rate promotions through Synchrony Financial (a GE Heritage). |
| Advanced Auto Parts | Sells any kind of car or truck part including performance parts, replacement parts, accessories, oil and fluids. Advanced Auto Parts offers Paypal Credit for car part buy now pay later financing. This is the place to shop for any car part needs you may have. They also offer in-store pick-up options if you can't wait to get your automotive parts shipped to you. |
| Auto Anything | Is one of America's largest and fastest growing online retailers of specialized automotive products and accepts Affirm for payment. |
| Buy Auto Parts | Sells wholesale auto parts, truck parts, OEM parts, performance parts and accessories and also accepts Affirm for payment. |
| Simple Tire | Has free shipping on ALL tires and free returns and also accepts Affirm. |
| Tire Rack | Is your performance experts for tires and wheels and also accepts Affirm. |
| TruckProUSA | Is staffed by experienced enthusiasts who know and love truck and Jeep accessories and accept Affirm. |
Affirm Buy Now Pay Later Racing, Luxury and European Car and Auto Parts
Restoring a vintage automobile or buying parts for a luxury brand or race car requires a specialty car parts store. Here are our favorites for high-end and rare vehicle brands that offer Affirm.
Vivid Racing
Vivid racing has quality performance auto accessories and auto parts for sale with fast shipping, huge discounts off retail prices and also accepts Affirm for payment.
Is Vivid Racing legit?
Yes, Vivid Racing is a legit site to order luxury and rare car parts online. Reviews are generally positive but some have mentioned shipping delays and incorrect orders so always check your shipment to make sure it is correct. They have a physical location in Phoenix, Arizona and customer service phone numbers and emails on their site here: https://www.vividracing.com/contact_us.php
Sells European auto parts and also accepts Affirm for flexible payment options.
Sells Jeep auto parts and also accepts Affirm.
Sells antique auto parts.
Stores that offer Paypal Credit to buy Auto Parts
The following online stores all sell auto parts AND accept PayPal, so you can choose PayPal Credit (formerly Bill me Later) at checkout to make monthly payments. Make no payments and pay no interest on auto parts if paid in full in 6 or 9 months.
Loan Options for Car Parts & Repairs
Get a loan up to $50,000 from HonestLoans for any reason, whether it be for auto parts, a new car or something else. The application is easy
Can't find the car parts you're looking for? Fast 5k Loans can get you a loan between $100 and $35,000 for any reason, whether it be for new automobile or vehicle repair.
Amazon offers a free $50 gift card for applying and getting approved for their Amazon Rewards Visa Card that you can instantly apply towards auto parts plus earn 3% back on your Amazon purchase. Shop Amazon.com now!
More Buy Now, Pay Later Offers
including our favorite auto catalogs here!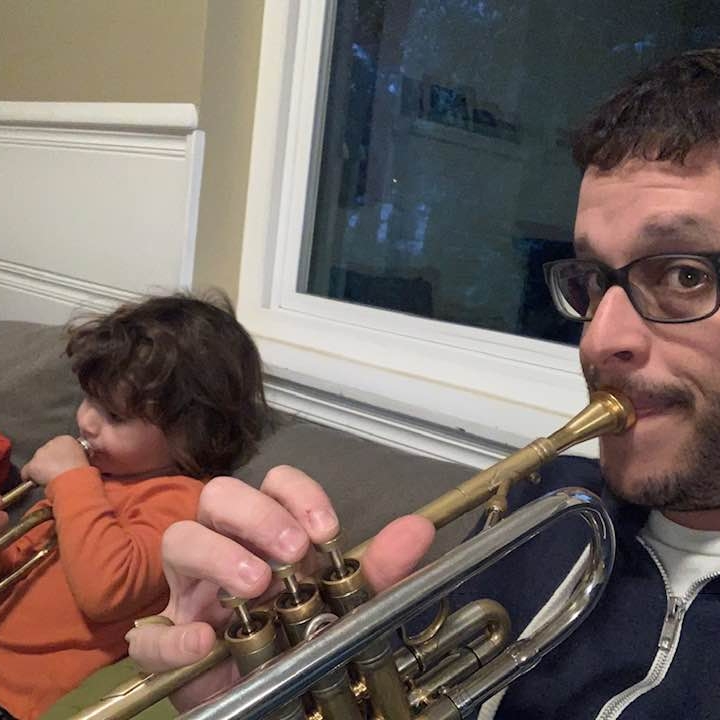 Ari Brown is a husband, father, teacher, cook, and musician with a little knowledge about a lot of things.