Disclosure: This post may contain affiliate links, meaning we get a commission if you decide to make a purchase through our links, at no cost to you. Please read our disclosure for more info.
Is Etsy Legit?
If you've ever done any amount of online shopping, chances are you've heard of Etsy. The Etsy Marketplace is known for its many small business vendors, who sell unique items, you can't find anywhere else. Since the site features individually owned businesses, people commonly ask: "is Etsy a legit site to order from?" Let's take a deeper look into the website and see whether or not Etsy is legit.
What Is Etsy?
Etsy is an online global marketplace where people can sell their unique items, and buyers can find one-of-a-kind products. Those looking to purchase items that are far from ordinary can turn to Etsy for its wide range of goods, including handmade and customized pieces.
What To Buy On Etsy?
Thanks to being a global marketplace, millions of items are available for purchase on Etsy. No matter what you're searching for, chances are you'll find it on Etsy. A few examples of some of the most popular items on the site include:
Jewelry & Accessories
From delicate gold bracelets to chunky statement necklaces and everything in between, Etsy has jewelry to match any style. Many of the pieces are handmade and customizable, ensuring you can always find the perfect complement to any outfit and stand out in the crowd.
Are you tired of the same old same old when it comes to your home decor? Etsy has unique items that bring a sense of whimsy into the home. Whether you're searching for a vase or a couch or even plants! There's something for every home on Etsy.
From thoughtful invitations to unique decorations—find everything you need for an unforgettable occasion. Design your dream wedding with finds from Etsy sellers, everything from modern to farmhouse wedding styles can be found here.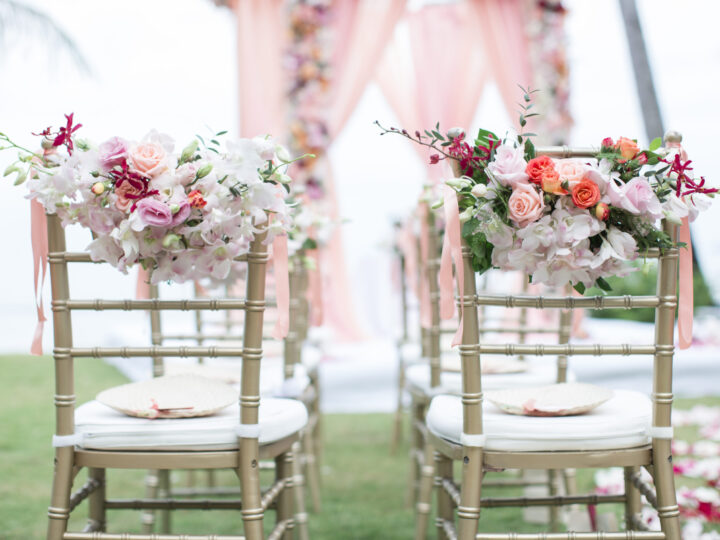 Say goodbye to fast fashion and hello to clothing that is as individual as you. Etsy has clothing for babies to adults, with styles unlike anywhere else. Since there are so many vendors, there are countless choices, all but guaranteeing you'll find the perfect addition to your wardrobe.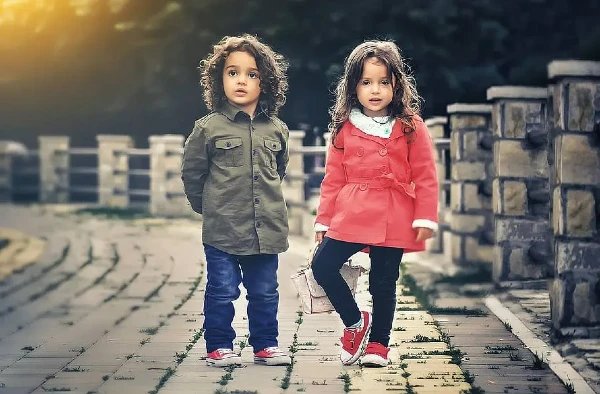 Craft & Art Supplies
When you need supplies, Etsy should be your new go-to. It has everything you could need for almost every area of your life, including small business, teaching, parties, housekeeping, cooking, and so much more!
For those who love vintage, Etsy has a wide selection of everything you could ever want. Here you'll find jewelry, clothing, accessories, decor, books, and more all in one place. When you're searching for rare vintage finds, check out Etsy; you never know what your next score will be.
Is Etsy Legit?
Yes! Etsy is a completely legitimate company founded in 2005 by Rob Kalin in Brooklyn, New York. Kalin began the company with a vision to create a marketplace where people could sell their handcrafted and unique goods to the public. With the company's success, Kalin decided to take it public, and on April 16, 2015, Etsy made first its stock market debut.
The company continues to thrive on the market as more people choose the platform to host their small businesses, a benefit for the buyer who gains access to more products.
Is Etsy Safe and Reliable?
With so many individualized businesses selling products on Etsy, safety and reliability are at the foremost of the consumer's mind. Since Etsy is an open market venue, there are risks involved, but the company has set up safeguards to help protect its buyers.
Flagging
Etsy has strict policies in place for the items available for sale. If a customer finds an item or seller violating these terms, they can anonymously flag them, alerting Etsy to the violation, which it can then address. These terms further extend throughout the site; violations of Etsy policies include:
Harassment
Exchanging personal contact information
Discrimination
And more
Purchase Protection
Etsy does not get directly involved in transactions between sellers and buyers but it does offer a case system for orders that don't go as planned. If there is a problem, Etsy will help resolve it and if the transaction qualifies, issue a refund to the original form of payment. Examples of qualifying issues include:
Non-delivery
Item not as described
Every seller has their own return policy, which they should outline in their Shop Policies tab. Since not every seller accepts returns, it's up to the buyer to ensure they thoroughly research and understand the full extent of their transaction. For those residing in the United Kingdom or European Union, there may be a"right to withdraw" or "cooling off period," where you may return your item for any reason.
How To Tell If An Etsy Seller Is Legit
Etsy takes the security of its company seriously, so ensuring sellers are legit and not scamming their buyers is a topmost priority. Every seller using the platform has a large list of requirements their shop must meet to continue selling on the site. These requirements help ensure any troublesome shop is removed and the buyer has an excellent (and safe) buying experience.
Tips To Shopping On Etsy
Shopping on Etsy is fun and exciting, thanks to the wide range of shops offering thousands of unique items. Be sure to research the seller before making a purchase, take your time, and don't rush; there are many exciting finds hidden within the shop listings.
Don't be afraid to ask the seller questions; they're happy to help ensure you get exactly what you're searching for.
Finally, if you love it, buy it! Since so many items are one of a kind, once they're gone, they're gone for good!
Using these tips can help ensure you get the most out of your shopping experience and take advantage of everything Etsy has to offer.
Yes! Etsy proudly offers gift cards on its site in increments of $25, $50, $100, and $250. The purchaser has the option to email the gift card to the recipient or to themselves in a printable format.
To purchase a gift card, simply choose the desired amount, fill in the information, and select Add to cart. Once checkout is complete, the gift card will be sent automatically to the recipient's email.
How To Remove Favorites From Etsy
If you no longer enjoy a shop and wish to remove it from your favorites, simply go to the Your Favorites/Shops page, hover the mouse over the shop you wish to remove and click the "x" button. It is now removed from your favorites list.
How to leave a review on Etsy
To leave a review on Etsy:
Sign in and go to Your Account.
Click on Purchases and Reviews and search for the item you'd like to review.
Choose your star rating, describe the service or item you received, and upload any photos you have.
Click Submit, and you're done!
How long does it take to ship on Etsy?
Shipping times on Etsy are generally between 3 to 7 business days, depending on the shipping rate chosen by the customer. Shipping speeds also vary by country and their individual postal service operations.
How to cancel an order on Etsy
Etsy doesn't promote order cancellation but understands there are times when it's necessary. The buyer must first reach out to the seller to try to resolve the issue together. If the seller is unable to assist, you must open a case. To do this:
Go to your orders and choose the one you want to cancel
Select Open a Case and follow the prompts
Does Etsy Offer Refunds?
Refunds are provided by the individual seller and may not be available at every shop. Before placing your order, be sure to research the seller's refund policy thoroughly.
What Payment Methods Does Etsy Offer?
Etsy is proud to offer many payment options to make the checkout process easier than ever. The company accepts all major credit cards including:
Mastercard/Eurocard
American Express
Visa
Discover
Carte Bleue (France)
Other forms of payment accepted are as follows:
Apple Pay
Google Pay
Paypal
Klarna
Klarna Financing (U.S)
Klarna installments (Spain, United States, Australia, and United Kingdom)
Klarna Pay in 30 days (Sweden, Norway, Germany, Denmark, Switzerland, Finland, and Austria)
Sofort (Germany and Austria)
iDEAL (Netherlands)
Etsy gift cards
How Does Etsy Klarna Buy Now Pay Later Work?
Klarna is an online payment company that allows you to pay for your Etsy purchases over time. It provides flexible payment options, making larger purchases more accessible for everyone.
Currently, Klarna is only available in Spain, the United States, Australia, and the United Kingdom. If you reside in one of the previously stated locations, using Klarna is easy but requires the buyer to fulfill a few prerequisites. Requirements include:
Setting your location to your home country (from the list above)
Setting your language to English (US), English (Uk), or Espanol
Setting your currency to the appropriate form (Dollar, Euro, GBP, or AUD)
Once your settings are complete, you're ready to pay with Klarna. Follow the instructions below to use Klarna at checkout:
On your selected listing, choose Add to cart or Buy it Now
Select Klarna as your preferred payment method
Select Proceed to Checkout
Review your order and choose Go to Klarna
Create or sign in to your Klarna account and agree to the terms and conditions
Enter the required information
Review your order on Etsy and choose Submit Order
Klarna will then have you confirm your name, birth date, billing address, and phone number.