Disclosure: This post may contain affiliate links, meaning we get a commission if you decide to make a purchase through our links, at no cost to you. Please read our disclosure for more info.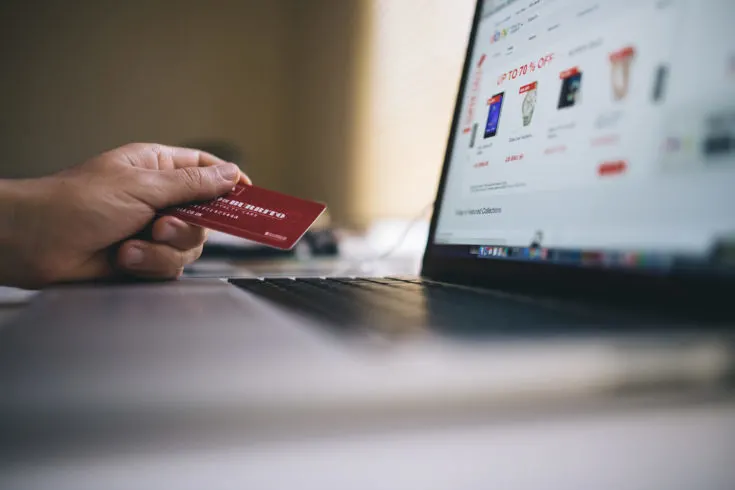 If you've shopped in the last several years, odds are that some of it has been done online. According to the Pew Research Center, about 80 percent of Americans are online shoppers and 15 percent of those buy something online every week. Internet shopping is increasingly mobile, with over half of U.S. shoppers using their mobile devices to make purchases online. Consumers appreciate online shopping for its convenience, the opportunity to read online reviews and the chance to price compare. However, even among those who are regularly making purchases on the Internet, there is concern about security. In fact, a survey by Experian revealed that 73 percent of people are worried about being hacked while shopping and banking online. There is good reason for concern. As recently as July, 2017, the data of over 6 million Verizon users was mistakenly leaked online. So how do consumers embrace the convenience and reality of online shopping while keeping an eye on safety? Here are five tips for staying safe while shopping online.
1. Be Wary of Retailers that Ask for Additional Information
If an online store asks for your Social Security Number or driver's license number, walk away. Typical required information includes a credit card number, address, email and phone number. Anything more, especially personal information like the Social Security Number and drivers license numbers, will open you up to identity theft.
2. Lie (but only on the answers to security questions)
Many banks and retailers will ask you to answer security questions like the name of the best man in your wedding or the city where you were born. Because this information is often readily discernible via social media, make up the answers. As long as you can remember the lies, you'll be much safer online!
3. Use a Secure Mobile Phone
Your online information is only as secure as the hardware you use to access the Internet. Security is mostly a worry with mobile devices that are likely to be stolen or lost, like smartphones and tablets. Choose a mobile device with a secure unlock feature like fingerprint recognition (or new facial recognition that is expected to be featured in the new Samsung Galaxy S8 and iPhone 8). Enable the remote erase function available on most newer phones, which will allow you to wipe your phone's data if it is lost or stolen. To beef up the basic safety features, install a mobile processor with extra security features. The Qualcomm Snapdragon series includes some of the best mobile processors and comes with the Qualcomm Haven Security suite, which focuses on malware detection and biometric authentication to safeguard the information stored on every picture you take.
4. Only Use Secure Wi-Fi
This is online security 101, but it's also the measure most people fail to take. It's easy to just let your mobile device or laptop connect to any available wireless network, but when you are transferring sensitive data, an unsecured network could be the way in for a hacker. Be aware of even seemingly legitimately named unsecured networks (i.e., Free Mall Wi-Fi, Starbucks Free Wireless). Hackers often set those up in public spaces as a way to insert malware and steal passwords and account numbers.
5. Set up Alerts on Your Credit Cards
Use your credit card's security alert services. Have your credit card alert you via text any time a purchase is made where your card was not physically scanned and for any time purchases are made over a certain amount or totaling a certain amount in a billing period.
You don't need to be afraid to take advantage of the convenience and deals available online, but you do need to proceed with caution. Ultimately, you want to trust your gut — if a website or wireless connection or marketing email seems sketchy, it probably is.