Disclosure: This post may contain affiliate links, meaning we get a commission if you decide to make a purchase through our links, at no cost to you. Please read our disclosure for more info.
Shopping one of the most popular fast fashion sites in the world just got easier, from mobile apps to flexible payment methods we answer all your questions about payment methods on Shein.
What is Shein?
Shein is a fast fashion brand based in China. The company was founded in 2008 by Chris Xu. Shein designs and sells clothes, shoes, and accessories for women and children. Shein's products are sold in over 200 countries. Shein has over 10,000 employees and operates over 30 warehouses worldwide. Shein is one of the most popular online shopping sites globally. In 2019, Shein was ranked as the fifth most popular online shopping site in the world!
Does Shein have physical stores?
At this time Shein does not have physical stores but they are hosting pop-ups across the country, including Austin, Chicago, San Diego, Miami, LA and more. Find the next round of pop-up locations here on the Shein site.
Shein is now experimenting with in-person pop-ups like this event in Plano, TX.
Does Shein have an app?
Yes, Shein does have an app for both Android and Apple. You can find them both here on the Shein site.
The Shein app recently beat Amazon as the most downloaded shopping app in the US!
Everything you love about our site, now at your fingertips. SHEIN is a fun, ultra-affordable online shopping platform featuring styles for women, men, kids, curve, plus over 20,000+ styles including dresses, tops, swimwear, shoes and accessories. Think of us as your one-stop destination for everything trendy! We'll keep you in the loop with push notifications, you can engage with other SHEIN lovers in real time and browse over 1000+ daily new arrivals, plus styling tips, livestreams, reviews and more to inspire you!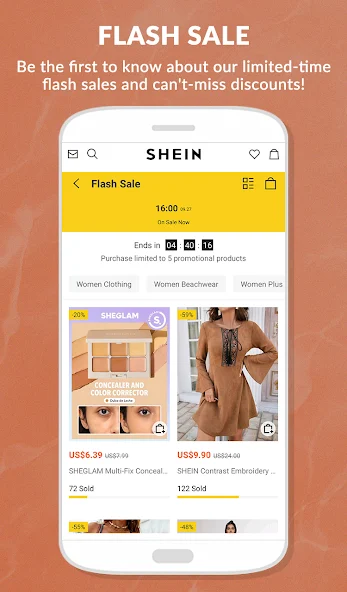 What payment options does Shein accept?
Shein offers many payment options beyond the standard credit card processors. Below we explain all the payment options available on Shein.com.
Does Shein have Gift Cards?
Yes, Shein have does gift cards!
No matter who you're celebrating, SHEIN E-Gift Cards are a super quick and easy way for you and your favorite SHEIN babes to shop. Plus, you'll save on each E-Gift Card purchase!
You can also get Afterpay gift cards that can be used on Shein!
Does Shein Take Apple Pay?
No, Shein does not take Apple Pay as a payment option at this time. You can however find more fashion sites that do accept Apple Pay in our list of Apple Pay stores here.
Does Shein Take Afterpay or Klarna or Zip?
Shein does take Klarna, Afterpay and Zip for Buy Now Pay Later. Shop what you love from SHEIN, without breaking your budget, when you split your purchase into 4 smaller payments with buy now pay later.
Does Shein Take Paypal?
Yes, simply choose Paypal at checkout.
Does Shein Take Venmo?
Yes, Shein does allow payment via Venmo on their US website.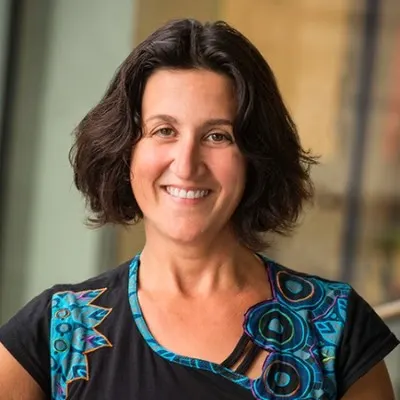 Becky is a seasoned personal and business financial expert with deep experience supporting small businesses. Now the Co-Owner and CEO of Shopping Kim a company she acquired in 2020, she is passionate about educating people on how to use Buy Now Pay Later for responsible spending to achieve their lifestyle dreams.