Disclosure: This post may contain affiliate links, meaning we get a commission if you decide to make a purchase through our links, at no cost to you. Please read our disclosure for more info.
Make up for lost time with these top buy now, pay later hotel deals for every budget.
If you use buy now, pay later — and have been dreaming of your next adventure — you're in luck. The travel industry has caught onto the popular payment service, and there are now a ton of great hotels that offer book now, pay later. Often, you can reserve your stay either for without paying a cent or with only a small deposit, then cancel for free before your trip.
There's another way to plan your book now, pay later vacation: travel websites like Contiki and Kayak have partnered with Uplift so you can lock in great rates on the travel package that catches your eye then pay for your getaway over a series of affordable monthly installments.
Three Reasons to Love Book Now, Pay Later
1. It gives you time to save up for your trip
Most of us have to plan our vacations fairly far out in order to arrange for the time off of work or school or make sure we're heading to a tropical paradise during the right time of the year. With book now, pay later, you can go ahead and put together your ideal getaway, then use the time between now and when you check-in to save up for your trip. Or, use a service like Uplift to help you budget by breaking up your payment into a series of monthly installments.
2. You can change your plans.
Another reason to love book now, pay later? Some of these hotels have either no or minimal cancellation fees, so you can reserve your room without worrying about what will happen if you have to change your travel plans at the last-minute. For example, if you're hoping to take advantage of shoulder-season — when rates are generally lower but the weather is riskier — you don't have to worry nearly as much about getting rained out of your beach vacation. If the weather forecast predicts nothing but rain the week before, you can cancel your hotel reservation without having to pay a sizable fee. Then either push back your vacation or go somewhere else. Even better? Book a back-up trip in advance so you already have an option ready to go.
3. It's the perfect way to plan a surprise
Say you want to take your partner away on a romantic getaway. Before book now, pay later, you'd have two options: Plan the trip with them, to make sure they'll love it, or plan it yourself so you can surprise them and hope for the best. With book now, pay later, you can do all the planning then present them with a few options before you leave and let them decide which ones you cancel and which ones you keep.
The Best Book Now, Pay Later Hotels Right Now U.S. Hotels
Book Now Pay Later Hotels Las Vegas
Caesars Palace Las Vegas Hotel & Casino
Caesars Palace lets you book now, pay later at its more than 50 properties, which span from New Jersey to California. While you can't go wrong, Caesars Palace Las Vegas is truly an icon. The Roman-themed hotel and casino is set right on the Strip. You'll find 11 restaurants, a nightclub, gym, and spa tucked among its five towers.
Book Now Pay Later Resorts
This beautiful property affords stunning views of nearby Camelback Mountain, a local landmark that's also a great option for a sunrise hike. Afterwards, you can splash about in the resort's outdoor pool or head to the spa for some serious pampering.
Tip! If you love Hilton Hotels, you can book one of the very first stays at Las Vegas Hilton at Resorts World — opening summer 2021.
Book your stay at this beachfront gem in Honolulu through Kayak. That way, you can use Uplift to make your getaway more affordable by breaking up your payment into monthly installments. You can apply for financing directly on Kayak then find out if you've been approved when you book your trip.
International Hotels
Did you know that Hotels.com offers free cancellations? You can book a trip to this gorgeous, adults-only property in Thailand's Ao Phang-nga National Park. Situated on a private beach, the hotel has a full-service spa, outdoor pool, and beach bar. Plus, there are a ton of activities you can do on-site or nearby, from kayaking and volleyball to yoga and eco-tours.
Tip! You can sign up for the Hotels.com® Rewards Visa® Credit Card to earn free nights at your favorite hotels. The card does not require an annual fee and comes with additional benefits, including cell phone and travel protection.
could be better than whisking away to this elegant Parisian hotel? IHG Hotels & Resorts also offers book now, pay later, so you can reserve your stay and take advantage of a flexible cancellation window without having to put down a deposit upfront.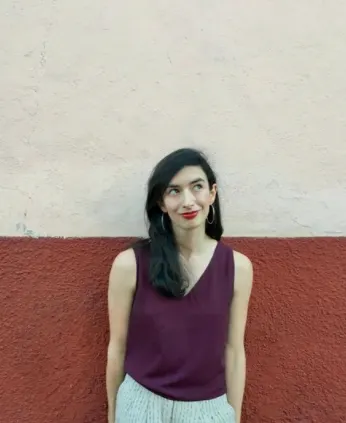 A former travel editor who loves nothing more than filling her suitcase with one-of-a-kind pieces, O'Brien has been a shopaholic since long before she knew how to string a story together. Like all shopping addicts, she loves nothing more than finding beautiful things at a bargain — and can't keep a deal to herself.
When not writing about what to buy and where to find it, O'Brien tells stories about great designs and the people who dream them up.