Disclosure: This post may contain affiliate links, meaning we get a commission if you decide to make a purchase through our links, at no cost to you. Please read our disclosure for more info.
Uplift makes travel more affordable, more accessible and more rewarding by offering trip financing so you can book your vacation for down the road and pay for it over time in monthly installments. Their website sums it up perfectly: "Travel now. Pay over time."
Uplift – Everything you Must Know
You've likely heard of Buy now Pay Later for retail stores, but what about buy now pay later for travel? Wouldn't it make traveling so much easier knowing you could pay for your trip over time rather than all at once?
Uplift is the answer to your wishes! This Buy Now Pay Later travel service works with airlines, cruise lines, resorts, and travel agencies, making it much easier to afford your dream vacations.
What is Uplift?
Uplift is a buy now pay later platform. You spread the cost of your travel expenses over time and you know upfront how much it will cost. There aren't any surprise fees or prepayment penalties. They disclose the interest costs upfront and you can get an answer on your application instantly.
How does Uplift Work?
To use Uplift, you must shop on their partner websites. You choose your vacation and then when you checkout, you choose Uplift as your payment option. You'll complete a quick application and get an answer right away.
If you're approved, Uplift provides you with several payment options. You choose the one that has the payment you can afford. Make sure you look at the total cost, though, so you see how much interest you'll pay to spread your payments out over time.
Once you checkout, you've booked your dream vacation and will make fixed monthly payments for the installment you chose. You can also choose to set up auto pay so you don't have to worry about forgetting to make any payments.
Does Uplift do a Credit Check?
Uplift, unlike many other buy now pay later platforms, does a credit check, but it's a soft credit check until you make a purchase. When you are checking your rates and deciding if you want to move forward with the purchase, there isn't an inquiry on your credit report.
Once you choose your plan and move forward, Uplift does a hard credit check which shows up as an inquiry on your credit report and dings your credit score slightly.
Does Uplift Report to the Credit Bureaus?
Perhaps most important is the fact that Uplift reports to the credit bureaus. If you have a lower credit score, this can be a great way to build credit, not to mention have fun. Just make sure you make your payments on time so you can build your credit score.
Is it Hard to Qualify for Uplift?
Like most buy now pay later platforms, it's not hard to qualify for an Uplift loan. While they don't disclose the minimum credit score they require, they do say that they look at the big picture when determining if you qualify.
If you have less than perfect credit, you may still qualify for Uplift. They look at your credit, but it's not the only factor they consider.
What's the Cost?
Like most loans, there is a cost to use Uplift. The good news is they are upfront about the costs. There aren't any 'surprises' down the road like late fees or prepayment penalties, but you will pay interest.
The APR varies based on your qualifying factors, how much you borrow, and the term you choose. The longer you borrow money, the higher the APR they will charge. The good news is that it's simple interest which means you don't pay interest on your interest.
The bad news is the average APR is around 15%. If you have good credit though, you may get lucky enough to get a 0% APR offer from certain partners.
Can you Travel Before the Trip is Paid Off?
This is the best part of Uplift! You don't have to have your trip paid off to travel. There is a small waiting period between when you checkout and when you can travel, but it's usually just a matter of days.
Now, this does mean you'll be paying for your trip long after you take it, but if you've worked it into your budget, it can be a great way to take that trip!
Is Uplift Legit?
You may wonder about the legitimacy of Uplift. What company allows you to finance your travels except a credit card, right?
Here's some reassurance.
The largest travel companies in the US use them, so you know it's legit and safe. But, there's always the concern that you'll overspend.
Always keep in mind your budget and don't buy a bigger vacation just because you can spread the payments out. Work the payments into your budget and make sure they're affordable while ensuring you can still cover your other obligations.
What Airlines Use Uplift?
Now let's get to the good stuff. Which airlines can you use Uplift to pay for your tickets? There are many including:
Air Canada
Allegiant
Frontier
Jetlines
Lufthansa
Southwest
Spirit
United
By booking Uplift vacations, you're able to book many aspects of your dream trip now, and then pay for it in installments by working with some of the largest travel partners in the industry. And Uplift is just one part of financing a great vacation, there are also ways to finance your flights, a great buy-now-pay-later hotel stay, and you can even pay for luggage in installments.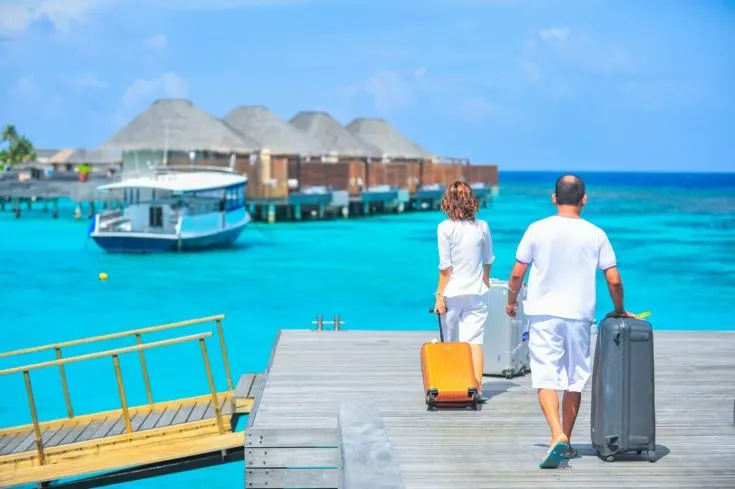 How to Use Uplift for Your Vacation
Uplift has partnered with several travel brands so you can apply for financing directly from the same site where you book your travel plans and receive a decision within seconds on your dream vacation. This way, you can lock in prices when they are at their lowest, and your travel dreams don't have to wait.
Take control of your finances by breaking up the cost of your vacation into affordable monthly payments.
What Travel Partners Use Uplift?
Airlines aren't the only place you can use Uplift. They also partner with many travel partners to help you plan your dream vacation. They are some of the bigger names you've likely heard of and want to use including:
Apple Vacations
Disney Vacations
United Vacations
The following additional websites also offer Uplift trip financing so you can book your vacation now and pay for it later. Simply select "Uplift Pay Monthly" at checkout. Our recommended sites are in bold and linked for you:
Allegiant Air
Alternative Airlines – Spread the cost of your flights with our buy pay now, pay later options. Book flights to anywhere in the world, with over 600 airlines.
American Airlines Vacations
Contiki – Make one low payment to book your trip now, and then pay the rest of your loan over the next 11 months. Simply select Pay Monthly option on the checkout page.
Funjet Vacations – Reserve your vacation for as little as $50, and with Uplift you can make easy monthly payments. Click for more details.
JetBlue Vacations
Norwegian Cruise Line
Kayak
Southwest Vacations – Spread your vacation into easy payments with UpLift's Pay Monthly option that offers an affordable plan of 12 monthly payments and no hidden fees. Click for more details.
Royal Caribbean
Spirit Airlines
United Vacations
Universal Orlando Resort
Uniworld – Make your ideal river cruise trip affordable and rewarding by paying over time using low monthly payments with a loan through Uplift, instead of paying the entire trip price at once. Click for more details.
Vacatia
Volaris
Final Thoughts
Uplift is a great way to pay for your vacation without digging into your savings or using up all your extra cash. You can take your dream vacation but pay for it monthly. Whether you book far in advance and have the trip mostly paid off before you travel or you book a week or two before you go and pay for it afterward, Uplift makes taking that dream vacation a reality sooner rather than later.
It's a buy now pay later platform that is flexible and easy to qualify for so anyone can enjoy some time away while sticking to their budget.
If you do not qualify for Uplift financing, some other well known travel sites offer vacation financing through Affirm.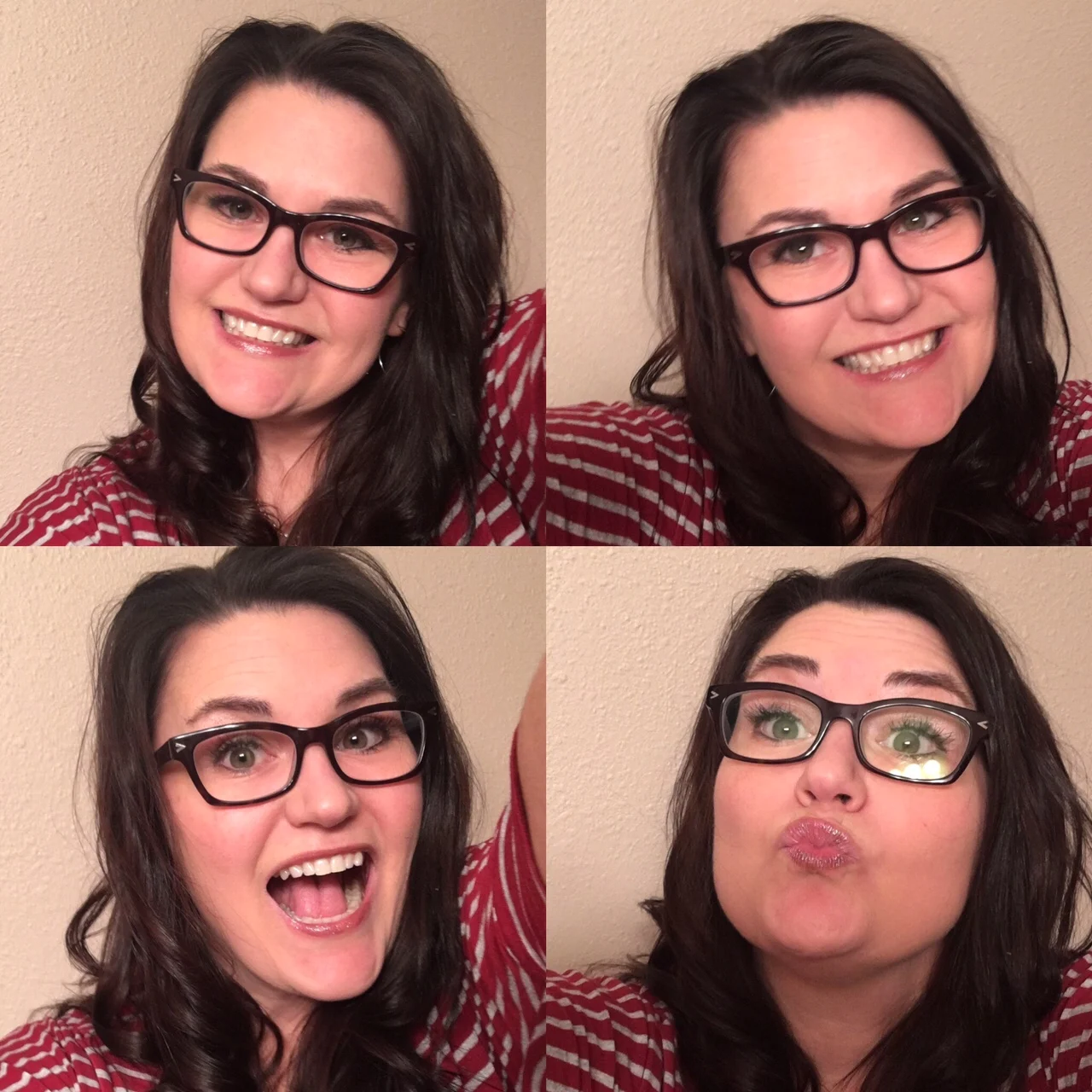 Kim is a long time blogger and shopping expert! She loves finding the bests deals and was an early adopter of Buy Now Pay Later. She is dedicated to teaching others how to safely use BNPL apps and services to purchase everything from clothing to shoes and home furnishings.
Can't find the vacation package that you're looking for? Get a personal loan between up to $50,000 for ANY reason, whether it be for vacation, home improvement, or even a new car. Apply for free in minutes!