Disclosure: This post may contain affiliate links, meaning we get a commission if you decide to make a purchase through our links, at no cost to you. Please read our disclosure for more info.
Online shopping has revolutionized the way we find and purchase products, and this trend also extends to gift-giving. Whether it's a birthday, anniversary, or a special occasion, finding perfect eco friendly gifts that not only delights the recipient but also contributes positively to our planet is now easier than ever.
In this article, we'll explore the world of sustainable gifts. From understanding what makes a gift eco-friendly to a curated list of the best sustainable gift ideas, we've got you covered. So, if you're an online shopper looking to make a positive impact while spoiling your loved ones, read on.
What Are Eco-Friendly Gifts?
Eco-friendly gifts are thoughtful presents that have minimal negative impacts on the environment. They are typically made from sustainable materials, promote ethical and responsible production practices, and prioritize recycling and reusing. These gifts aim to reduce waste and carbon footprint, making them an excellent choice for those who care about the planet.
The Importance of Choosing Eco-Friendly Gifts
Why should you consider eco-friendly gifts? Well, the answer is simple – our planet is in need of our help more than ever. With climate change, pollution, and resource depletion on the rise, every choice we make counts. By choosing sustainable gifts, you not only show your loved ones that you care but also contribute to the global effort to protect the environment.
Benefits of Eco-Friendly Gifts
Reducing Environmental Impact: Eco-friendly gifts help reduce the demand for products that harm the environment.
Supporting Sustainable Practices: By choosing such gifts, you encourage manufacturers to adopt greener production methods.
Healthier Living: sustainable gifts often promote a healthier, toxin-free lifestyle.
Creating Awareness: Your choices can inspire others to make eco-conscious decisions.
How to Identify Eco-Friendly Products
Identifying eco-friendly products might seem daunting, but it doesn't have to be. Look for certifications like "organic," "fair trade," and "recycled materials." Additionally, research the brand's environmental commitment and read customer reviews to ensure they live up to their claims.
Eco-Friendly Gift Ideas
Now, let's dive into the fun part – choosing sustainable gifts! Here are some fantastic ideas for every occasion:
Reusable Water Bottles
Help your loved ones reduce plastic waste by gifting stylish and durable reusable water bottles.
Organic Skincare Products
Pamper someone with organic skincare products that are gentle on their skin and the environment.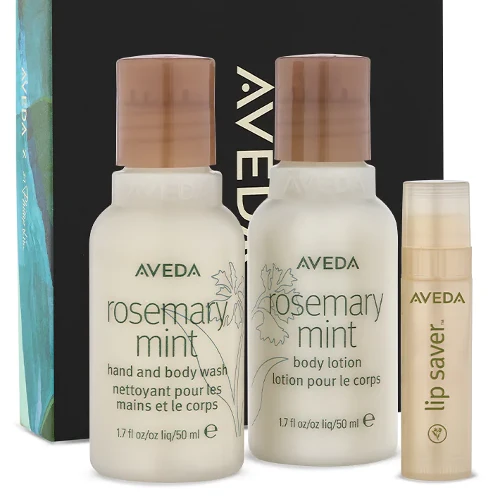 Bamboo Cutlery Set
For the eco-conscious foodie, a bamboo cutlery set is both stylish and sustainable.
Indoor Plants
Houseplants not only add beauty to a home but also improve air quality.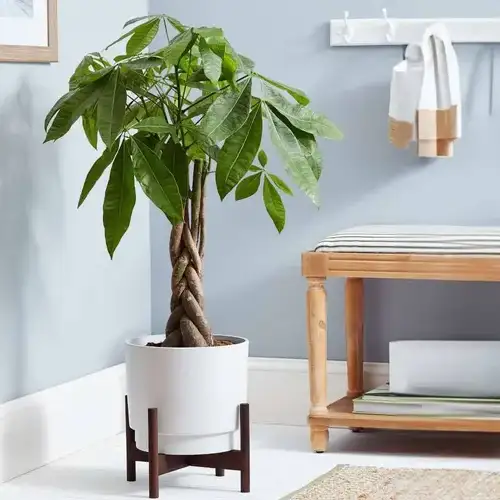 Upcycled Jewelry
Unique jewelry made from upcycled materials tells a story while being easy on the planet.
Beeswax Wraps
Say goodbye to plastic wrap with these reusable and biodegradable wraps.
Solar-Powered Gadgets
From phone chargers to outdoor lights, solar-powered gadgets are a fantastic eco-friendly choice.
Hiking Backpacks
Durable hiking backpacks made from recycled materials are perfect for the outdoor enthusiast.
Zero-Waste Starter Kit: Help beginners reduce waste with a comprehensive zero-waste starter kit.
Personalized Eco-Friendly Gifts
Personalizing your eco-friendly gifts adds an extra layer of thoughtfulness. Consider monogrammed towels, custom-made jewelry, or engraved wooden accessories. It's a great way to show that you've put time and effort into your gift selection.
Eco-Friendly Gifts for Kids
Teaching the younger generation about eco-conscious choices is crucial. Consider these gifts for kids:
Educational Toys: Eco-friendly toys that teach kids about sustainability and the environment.
Kids' Gardening Kit: Encourage a love for nature with a gardening kit tailored for little ones.
Eco-Friendly Gift Wrapping
Don't forget about the wrapping! Traditional gift wrap can be wasteful, but there are eco-friendly alternatives:
Recycled Paper: Use recycled paper or newspapers for a rustic, sustainable look.
Fabric Wraps: Reusable fabric wraps that can be used again and again.
Plantable Wrapping Paper: Paper embedded with seeds that can be planted after use.
Supporting Small Businesses
When shopping for eco-friendly gifts, consider buying from local artisans and small businesses. They often take pride in crafting unique, sustainable products and can use your support to grow and thrive.
Sustainable Gift-Giving Tips
Here are some tips to make your gift-giving even more sustainable:
Shop Local: Support local businesses and reduce transportation emissions.
DIY Gifts: Get creative and make your own gifts with recycled materials.
Charitable Gifts: Donate to a charity in your loved one's name.
Experiences: Give the gift of experiences, such as cooking classes or outdoor adventures.
E-Gift Cards: Reduce paper waste with e-gift cards for their favorite stores.
DIY Eco-Friendly Gifts
Get crafty with eco-friendly DIY gifts. Some ideas include homemade candles, hand-painted reusable shopping bags, or upcycled furniture. You'll not only save money but also create something unique.
How to Spread Eco-Friendly Gifting Awareness
Encourage your friends and family to join the eco-friendly movement. Share your passion for sustainable living, and when they see the positive changes it brings to your life, they may be inspired to make eco-conscious choices too.
Conclusion
In a world where our choices can have a profound impact on the environment, opting for eco-friendly gifts is a small yet meaningful step we can all take. Not only do these gifts show our care and consideration for our loved ones, but they also demonstrate our commitment to a sustainable future. So, as you embark on your next online shopping adventure, remember that each choice you make can contribute to a healthier planet.
FAQs
What Makes a Gift Eco-Friendly?
An sustainable gifts is one that minimizes its environmental impact by using sustainable materials and ethical production practices.
Where Can I Find Eco-Friendly Gifts Online?
Many online retailers specialize in eco-friendly products. Look for stores that carry items with certifications like "organic" and "fair trade."
Are Eco-Friendly Gifts More Expensive?
Sustainable gifts can vary in price, but they're not necessarily more expensive. There are budget-friendly options available.
How Can I Wrap Eco-Friendly Gifts Creatively?
Consider using recycled paper, fabric wraps, or plantable wrapping paper. Get creative and make your own unique gift wrap.
What Are Some Eco-Friendly Gift Ideas for a Nature Enthusiast?
For nature lovers, consider gifts like potted plants, bird feeders, or a day of hiking and outdoor exploration.