Disclosure: This post may contain affiliate links, meaning we get a commission if you decide to make a purchase through our links, at no cost to you. Please read our disclosure for more info.
Fill your home with the air purifying power of indoor plants. Looking at online plant stores and subscriptions, this article outlines which plants to invest in for beginners, and which require a more green thumb.
Are you looking to embrace your green thumb? With the power of indoor plants, you'll be decorating your space while air-purifying your home. Since several places sell their own version of indoor plants, you may have trouble finding the best place for you. Here is our pick of best sites on where to find indoor plants
Where to Find Indoor Plants
From Bloomscape, Plants.com, and Bouqs, you'll find indoor plants of all sizes and colors.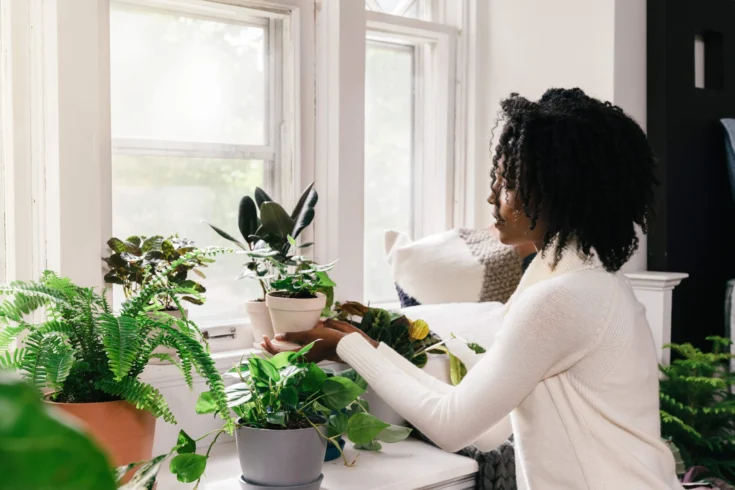 If you're just starting out in the plant world, Bloomscape is the way to go. The online store lets you order ready-to-go plants that will come right to your door. According to their mission statement, Bloomscape makes "buying plants easy by delivering healthy, ready-to-go plants to your door and setting you up with the tips and tricks you need to help your plants thrive."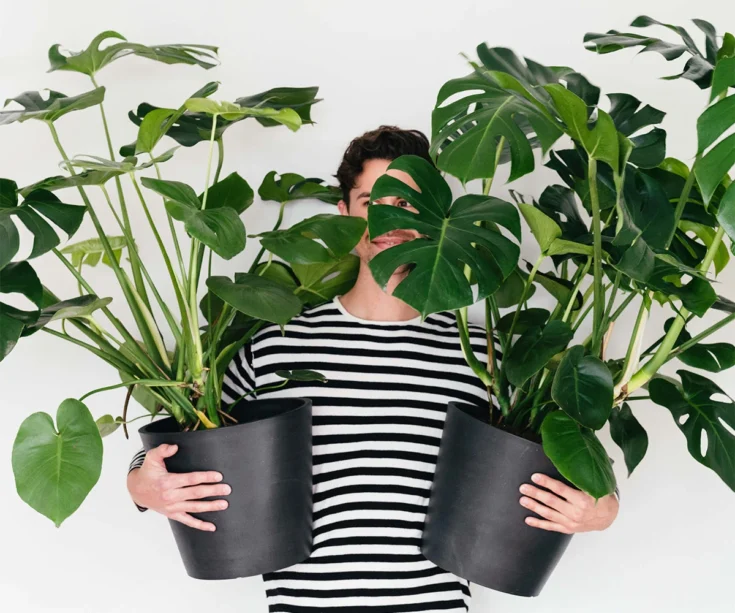 The store offers low maintenance plants, pet friendly plants, and gift shop plants. If you're curious about the different options, you'll find plant guides on the website that give you info of the different plants they offer from A to Z. Along with plants, comes plant care, from pots, tools, decor, and supplies.
If you're new to the indoor plant space, check out Bloomscape's blog that offers tips and tricks on how to be a better plant parent and clean your space and the environment. The topics range from 12 Simple Plants to Curate an Indoor Succulent Garden and Easy Low-Light Plants for Every Corner of Your Home among others.
This New York based company works with growers across the country to provide beautiful and rich plants for your home. This online store provides plant types like house plants, succulents, floor plants, Bonsai, orchids, flowering plants, hanging plants, air plants, tropical plants, herbs, and trees. You can either shop the store by lifestyle, room, or type of plant.
Like on Bloomscape, you'll find a plant care guide and greenhouse blog that gives advice from plant experts. Some articles include Common House Plant Problems and Solutions or a herb cocktail recipe.
Bouqs gives customers like you farm-fresh flowers with sustainable processes. Each plant and flower arrangement is set for a special occasion. You'll find flowers and plants for birthdays, anniversaries, bridal showers, housewarming parties, congrats, and much more.
Bouqs also offers a subscription service, meaning you can send flowers to loved ones and even yourself whenever you feel like it. The exclusive collection subscription offers up to 30% off + free shipping, flexibility when choosing the arrangements you want, and the newest flowers. You just choose your size, and the site will continue sending you different seasonal favorites.
Want the flowers or plants by the next day? No problem! The company offers an array of next day flowers or plants to choose from that will send in a promptly manner.
For new plant lovers, Bouqs offers general care instructions depending on the kind of plant you have.
What are you waiting for? Embrace your green thumb and purchase some indoor plants today!