Disclosure: This post may contain affiliate links, meaning we get a commission if you decide to make a purchase through our links, at no cost to you. Please read our disclosure for more info.
With summer on the horizon, it's never too early to start planning all your fun in the sun. One of the best ways to enjoy those long summer days and nights is with the grill going. Lease to own grills ensure you can get in on the action. Whether you want electric, gas, charcoal, kamado, or pellet grills, financing a Traeger Grill is easier than ever, or any other grill that gets you burning with your biggest BBQ desires.
Have you been thinking of buying a new grill or smoker? Maybe you've been eyeing a Traeger, and wondering if now is the time to pull the trigger. Or maybe you're on the fence about whether to buy a gas or charcoal grill. Well, we're here to help! In this post, we'll take a look at some of the best grills to buy now pay later. Whether you're looking for a high-end smoker or something more affordable, we've got you covered. So read on for our top picks!
Grilling season is right around the corner, and if you're like most people, you're probably looking for a way to get your new Traeger grill without breaking the bank. Well, look no further!
Traeger Financing offers low monthly payments on qualifying purchases, so you can get your new grill and start cooking up some summertime goodness today. Plus, there's no interest if you pay off your purchase within 12 months! So what are you waiting for? Apply for financing now and be ready to grill this summer.
Let's take a look at the best lease to own grills to have in your backyard!
Traeger Grills created the original and, quite honestly, best pellet grill on the market. It's the easiest way to get that wood-fired flavor at your home cookout. Customize your own flavor with the wood pellets too and you'll be sure to have the best brisket in town. Financing a Traeger Grill means you can start firing it up today, and since it's as easy to use as an oven, why wouldn't you?
Traeger Grills accepts Affirm for financing your grill purchase into 6, 12, or 18 monthly payments to buy now and pay later so you can kick off your summer fun right now.
Our Top Traeger Grill Models

Take your outdoor cooking to the next level with the Ironwood 650 grill. Loaded with upgraded features, it's built to deliver superior flavor every time. Starting at $88/month with Affirm Buy Now Pay Later
Explore the summit of outdoor cooking with the all-new Timberline Wood Pellet Grill. Starting at $185/month with Affirm payments.
The Pro 575 grill pushes the limits of what's possible in grilling technology.
The Tailgater delivers wood pellet smoker performance in a compact package. Featuring a compact, portable design, it's prime for balconies, tailgating or anywhere else you want to take 6-in-1 versatility and superior taste.
Just getting started with grilling? Let the BBQGuys get you set up with lease to own grills. You can buy now and pay later on a variety of grilling options from electric to pellet grills and gas to charcoal grills, even outdoor pizza ovens and smokers, plus tons more. They also accept Bread for easy and affordable financing to get you grilling ASAP.
For wood-fired flavor, Zgrills offers wood pellet grills that will bring your backyard barbecues to life. Already got a summer shindig marked on the calendar? Host it with the most with buy now pay later flexible payment options with Affirm.
Asmoke also offers pellet grills to get your summer all fired up. You can also use Affirm to get those flexible payment options to buy now and pay later, allowing you plenty of time to cover the cost.
Other Stores to Buy Grills with Buy Now Pay Later Financing
When it comes time to buy a grill, there are several places you can go to get the best deal. You can go to big box stores like Walmart or Home Depot, or you can go to specialty outdoor stores like Cabela's or Bass Pro Shop. Whichever route you choose, you should be able to find a grill that suits your needs and fits within your budget. And if you need help financing your purchase, most of these stores offer Buy Now Pay Later financing options. So what are you waiting for? Start shopping for grills today!
Your source for Gas, Charcoal, Pellet and Camping Grills & BBQs. Note Cabela's only offers deals through their CLUB card. Cabela's CLUB Mastercard® Members earn points that can be redeemed for FREE GEAR at Bass Pro Shops and Cabela's.C LUB Members also get access to exclusive member perks and discounts.
One of the best ways to take advantage of spring is to get out in your own backyard and cook outside. All winter we've been inside and in the kitchen, it's time for a change of scenery and no one's going to complain about a delicious dinner from the grill. Just make sure your patio or deck is up to par and equipped with what you need.
One easy way to do that is with Bass Pro Shops. Founded in 1972, Bass Pro Shops  is North America's premier outdoor and conservation company. They provide unrivaled products, dynamic locations, and excellent customer service. They know how important it is to get outdoors and have everything you need to enjoy the new season.
It's easy to have a sizzling summer when you can buy now and pay later on the grill you want. Wayfair sells dozens of types of grills, including kamado grills, built-in grills, portable grills, outdoor cookers, and everything else you need for your home, all with Affirm accepted as payment.
is another store you can finance through to get grills of all kinds. You'll find charcoal grills, gas grills, pellet grills, smokers, and many more options to finance.
There's also HSN which offers Flex Pay, something that's even better than layaway! Buy an electric, charcoal or gas grill and pay it off over time with zero fees or interest.
With all these great ways to buy now and pay later financing a Traeger Grill or lease to own grills, you can truly have a carefree summer!
Online Stores That Sell Grills and Accept PayPal, So You Can Choose PayPal Credit
The following online stores all sell grills AND accept PayPal, so you can choose PayPal Credit (formerly called Bill me Later) at checkout to make monthly payments. Make no payments and pay no interest if paid in full in 6 or 9 months.
Some online stores that sell grills accept other forms of financing such as Affirm, QuadPay or Klarna. More buy now pay later online stores.
How to Choose the Best Smoker Grill Combo
Food smokers grills all, by design, smoke your food. However, there is significant variation between models from the fuel they use to the safety features they come with. Here are a few tips on how to find the best food smoker grill combo for your needs. We'll also give you advice on what to look for in general when shopping for a food smoker.
Determine the Biggest Item You Typically Smoke
Determine the biggest item you regularly smoke. If you smoke large racks of ribs or a whole turkey, you'll need a much larger food smoker than someone who smokes a few sausages or steaks. Buy a smoker that has space to cook what you want. However, you shouldn't buy a massive unit in the hope that you'll eventually use the space since the cost of the smoker is partly determined by its size.
Look for Key Features
A key feature to look for in smokers is temperature control. Just because it is smoking it doesn't mean it is cooking at the ideal temperature. You need it to maintain the food at the proper temperature so that it is safe to eat when done. A thermostat is inferior to temperature control since temperature controls will heat up the food if things are cooling down while the thermostat only tells you it is too cool or burning. If you can find it, look for a smoker that will automatically shut off if it is tipped over.
Think about the Type of Fuel
Different types of smokers all have their own characteristics as far as the flavor profile and efficiency goes. Electric smokers give you excellent temperature control and are very safe. They also give you the most control. Gas smokers are easy to set up and create good tasting food, but you should add the hassle of getting replacement gas canisters throughout the summer season. Charcoal smokers tend to make food taste good, but you have to be careful about temperature control. Not all of them let you maintain a safe temperature range.
Check the Safety and Reliability Ratings
Fires due to smokers that tipped over, either accidentally upon contact or on its own, are unfortunately common. Check the safety ratings of smokers before you buy one for your own use. Also, check the reliability ratings of the smoker since you don't want to buy one that has fifty-fifty odds of quitting before you've used it very much. A good way to learn this is by reading electric smoker reviews at Electric Smoker Center.
The complaints and concerns are actually the most important information since it is easy to write about how great it is after its first use. It is the frequent complaints about smokers tipping over, leaking, or failing to evenly cook food that helps you decide which models you don't want. You'll also learn what mistakes people made with the smoker, so you know what to avoid yourself. Cookout Pal recently published a complete guide on finding the best electric smoker for the money.
Best Pellet and Charcoal Grills & Smokers
Check out these must-have products to make your spring BBQs the talk of the town…
Make backyard grilling and smoking as easy as it gets with the big cooking capacity and big pellet-fired flavor of the Camp Chef® Woodwind® Wi-Fi® 36 Pellet Grill.
Fueled by hardwood pellets for a delicious, smoky flavor, this versatile grill comes packed with advanced technology and features to help backyard grillers deliver flawlessly grilled or smoked food every time. This easy-to-use grill features a Wi-Fi connection for remote control through your smartphone or device with the Camp Chef Connect App, allowing you to change the grill's cooking temperature, set timers, and receive notifications when your meat reaches your set temperature.
The Woodwind's advanced PID digital control also offers Smart Smoke Technology, giving grillers 10 smoke-level settings for perfect smoked flavor.
Not a fan of pellets, the Masterbuilt® Gravity Series™ 560 Digital Charcoal Grill and Smoker allows backyard grill masters to cook with charcoal, like never before.
A versatile design that smokes, grills, sears, bakes, roasts, and more, the Gravity Series 560 combines charcoal-fueled flavor with easy-to-use digital control convenience. Combining advanced digital controls with an innovative, high-capacity GravityFed™ charcoal hopper and DigitalFan™ airflow system, this advanced charcoal grill gives you hands-off grilling or smoking with precise temperature control.
The grill's advanced, easy-to-use digital controls adjust the DigitalFan™ airflow system to move air from the hopper to the cooking chamber to precisely maintain the desired cooking temperature.
Best Pizza Oven Grill
Take your outdoor cooking up a notch with the Camp Chef® Artisan Outdoor Oven Accessory. Enjoy wood-fired brick oven performance on your grill or camp stove and fix delicious pizzas, breads, meats, vegetables, desserts, and more outside.
Designed to cook like a traditional brick pizza oven, this stove-top accessory features a cordierite ceramic stone for even heat distribution and perfectly cooked pizza crusts. This open-faced design also features a domed ceiling to mimic the heating pattern as a wood-fired brick oven.
Conclusion
Finding the best smoker for your needs all boils down to what capacity you need, what type of safety features you're looking for, the type of energy you would prefer to use, and how much work it is to keep the unit going and clean after use.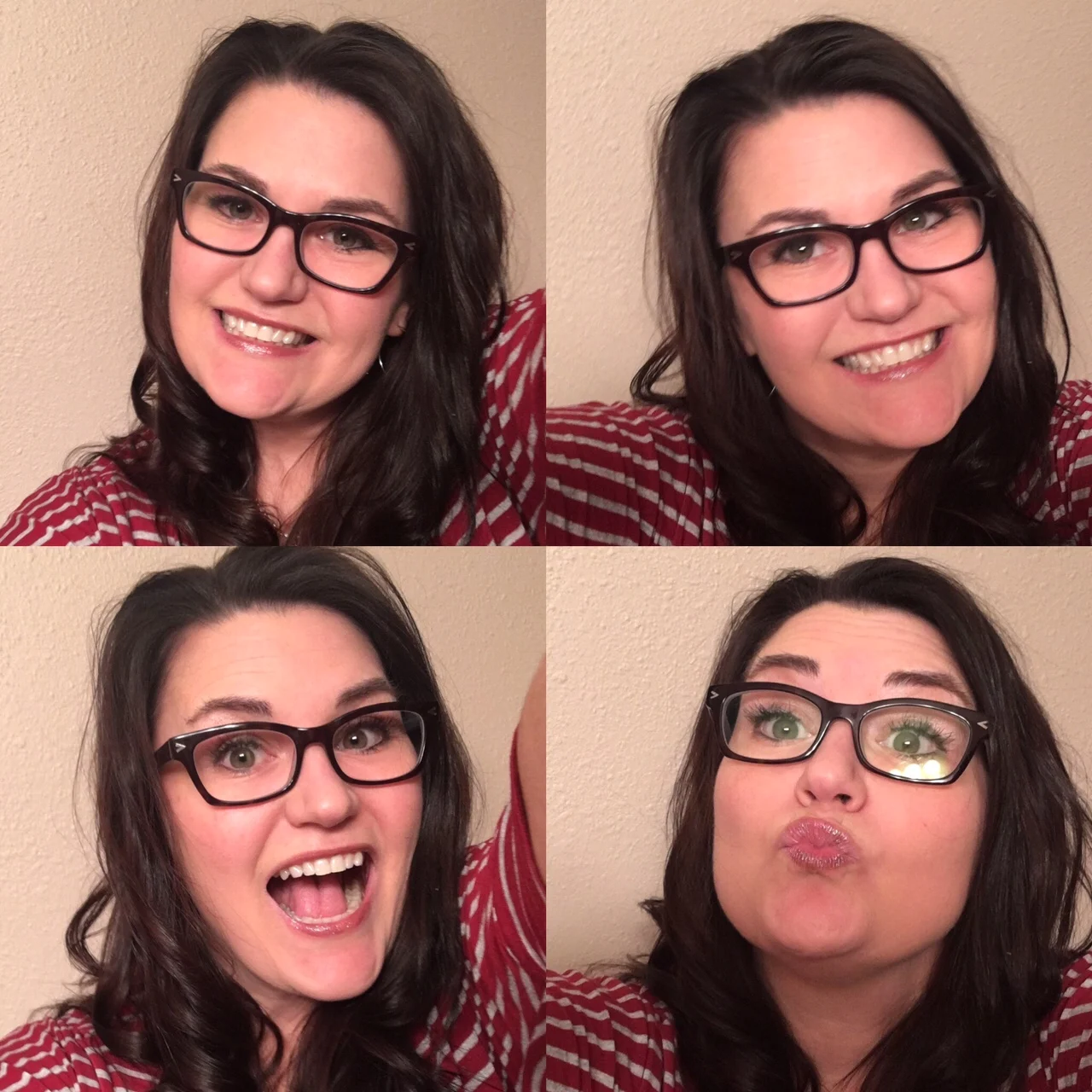 Kim is a long time blogger and shopping expert! She loves finding the bests deals and was an early adopter of Buy Now Pay Later. She is dedicated to teaching others how to safely use BNPL apps and services to purchase everything from clothing to shoes and home furnishings.