Disclosure: This post may contain affiliate links, meaning we get a commission if you decide to make a purchase through our links, at no cost to you. Please read our disclosure for more info.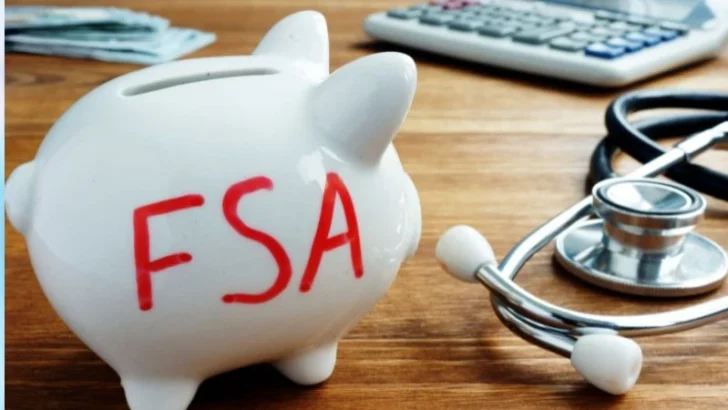 Do you have an FSA account through your job, and you're not sure what you can spend those funds on or where to spend them? In this article, we discuss how to use the funds in your flexible spending accounts at a 1-stop shop called the FSA Store.
So many other customers have maximized their FSA plans on many things, including newly eligible – Over-the-Counter Meds. You can get the relief you need from pain, allergies, cold & flu, and more at FSAstore.com.
As a start, you can get $25 off your first FSA Optical purchase of any item worth $250 or more at FSAstore.com! You simply need to use code EYES25 at checkout. Shop Now!
What is the FSA Store?
The FSA Store is a marketplace of all FSA-approved products. So you don't have to wonder if the items you're buying are eligible – everything in the store is eligible. This company is made for FSA store claims, so you don't have to wonder if the item you're eyeing is counted or not.
The company's goal is to help FSA account holders understand what they can spend their money on to maximize their savings and make the most of their budget. The store contains more than 4,000 health products FSA holders can buy with tax-free funds.
Do I need an FSA card to use the FSA store?
Shopping with your FSA card is usually easier because you likely won't have to do any further paperwork to manage your account. While an FSA card is preferred, technically, it isn't necessary.
You can pay for items with a standard credit or debit card, but make sure you keep your receipt because you must submit it to the FSA administrator to get reimbursed. If you have any questions about this process, your contacted customer service can help guide you through it.
On the other hand, if you pay with an FSA card, the entire process is auto-substantiated. This means that you won't have to go through the claims process. Since each FSA is different, always check with your FSA administrator to ensure you don't have to do anything different.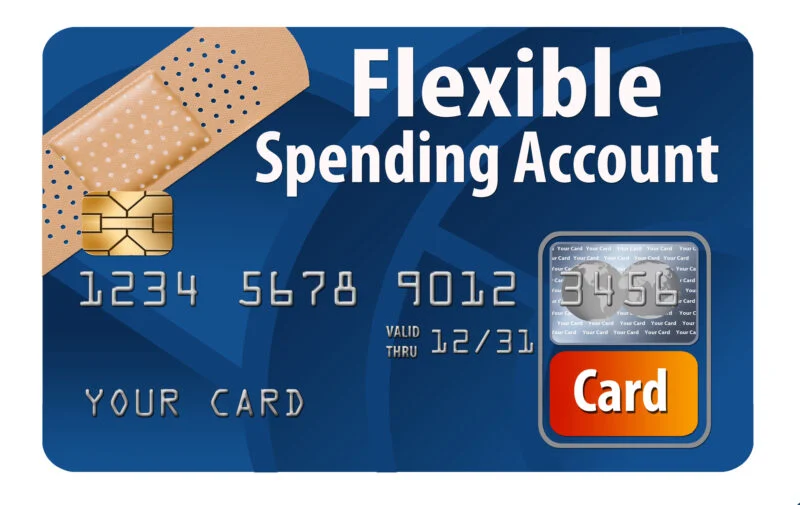 How are FSA and HSA different?
Before anything else, let's start with their similarities. Both Flexible Spending Accounts and Health Savings Accounts can help you as an individual lower your taxable income by setting aside money for healthcare purchases.
Both FSA and HSAs are pre-tax funds you can use for eligible medical expenses. However, an FSA is employer-sponsored (and owned), and an HSA is individually-owned and not tied to your employer.
FSAs are only eligible through your employer and only for an HSA if you have a high-deductible health insurance plan. Moreover, you own your HSA, and it is portable. This means you can enjoy its benefits even if you separate from your current employer.
An FSA account allows you to determine at the start of the year the total amount from your salary that you're willing to set aside in order to allocate for IRS-qualified healthcare expenditures. Your FSA funds are saved and are spent on a year-on-year basis. Hence, this is why people refer to FSA funds as 'use it or lose it' funds. Flexible spending accounts are great for saving funds you intend to use on or before the end of the plan year.
If you change employers, you should spend the funds in your flexible spending accounts because if you don't, you'll end up forfeiting this budget. However, you don't have to do this when you own an HSA since it's your personal expense.
On the other hand, HSAs are also intended for IRS-qualified healthcare expenses, but they are long-term accounts. As previously mentioned, HSAs are applicable to individuals with IRS-qualified high-deductible health plans (HDHP). If you're covered by HDHP, you can contribute to your HDHP throughout the year. You even have the option to contribute the annual maximum.
Moreover, FSA and HSAs have different contribution limits, too, including:
FSA annual contribution limit is $2,850 per individual and $5,700 per household
HSA annual contribution limit is $3,650 per individual and $7,300 per household
HSA funds roll over each year that you don't use them, but FSA funds don't roll over except for a maximum of $570 per year. So if you don't use them, you lose them.
Is the FSA Store legit?
Because healthcare services can literally save a life, it's understandable how people would ask for feedback or more info before getting items from the FSA store. Moreover, companies want their people to have the best shopping experience.
The FSA store takes extra precautions to ensure its products are legit. They understand the risk we all take on most websites that allow third-party sellers. You never know if what you're getting is legit or the real deal. The team undergoes a stringent process to ensure all the products purchased are safe. Since the FSA store sells health-related items, they want to ensure that you get real products. Here's how they ensure it:
Only sells products directly from the manufacturer and not from any third parties. When you shop through the FSA store, you're given assurance that everything you buy is sourced from the makers themselves. This means you're safe from fake manufacturers or people who might take advantage of you.
Uses a third-party website (Trustpilot) for all of its reviews, so no reviews can be 'bought' or made up. A review of a platform is a reflection of people's experience. The FSA store provides people with transparency to ensure that they get their money's worth.
Doesn't offer large discounts, which means you're getting quality products that they aren't just trying to offload. The FSA store offers people only the best products to give people the best healthcare.
Only uses images directly from the manufacturer or that they took themselves. The FSA store doesn't use stock images or photos taken by other people to make their items look more presentable.
How long does it take to get items from the FSA store using your FSA account?
For your convenience, the FSA Store claims that most orders are processed on the same day you place your order. However, in general, it takes around 1 to 2 days to process the order.
After they pick up the order, it goes to the carrier, at which point you can track your order. The FSA store does say to allow extra time during the holiday season, as order fulfillment may take longer.
Shipping charges depend on your order's total value. For orders worth $49 and above, the FSA store offers FREE standard shipping. However, additional fees apply if you need your products immediately. If your orders are less than $49, the FSA store charges a flat rate of $7.99.
It should be noted that orders from the FSA store can only be delivered to the continental US. The FSA store doesn't ship to Hawaii, Alaska or Puerto Rico. The FSA store does not make international deliveries as of now. Moreover, the FSA Store doesn't send products to P.O. boxes. You need to supply a physical address to maximize their services.
Is everything FSA Eligible in the FSA store?
Everything on the FSA Store is FSA eligible, but you should always check with your administrator first. Your FSA administrator can help guide you through the entire process, and you can give them constructive feedback on your personal experience.
If your FSA limits your funds for use on only certain products, or if your plan doesn't cover every product, not all products might be covered. What the FSA store sells, though, is covered by most FSA plans.
FSA Store reviews:
Trustpilot has mixed reviews about the FSA store. Some people love it and love saving money, while others have issues with certain aspects.
Most people agree that the website is great, and the selection of products is impressive. They find what they need and can process their order easily. Most people, however, complain about customer service and the return process.
Almost every negative review on Trustpilot involves initiating or completing a return. But, unfortunately, customers either never received their money back or never heard back from customer service to do the return.
Does FSA Store Offer Returns?
Yes, they do offer returns and exchanges, but due to the nature of the items, there are some restrictions and limitations. It's important you read the shipping label before making any purchases. You can also check the return shipping label to see if your product is legible for returns.
Products that can be returned must be brand new, unopened, and unused in their original packaging within 30 days of delivery, except for breast pumps, defibrillators, period underwear, pillows, and items marked as non-returnable. Breast pumps, defibrillators, period underwear, and pillows are not returnable, with no exceptions.
Fees are determined on a case-by-case basis. Our standard restocking fee is 15%. Some products may be subject to higher restocking fees. The return label details the stipulations for your convenience.
If you experience any issues with delivery or items, please contact us within 30 days of receiving your shipment confirmation email. We will not be able to issue any credits after this 30-day period.
Please note: refunds are issued to the original form of payment or as a store credit. There are no exceptions. Store credits may only be used on FSAstore.com and may not be used on HSAstore.com, FSA Optical, HSA Optical, or Glasses.com.
How to Initiate a Return
Full return rules and instructions can be found here; or follow the instructions below:
Option 1: Set up your own return. Sign in to your FSAstore.com account using the email address and password you registered when ordering. Click on "My Account" then "Returns". Click "Return Items" for the order you wish to return, then check the items and select the reasons for return from the drop-down. The process is explained thoroughly on the website for your convenience.
Option 2: Email us for a return shipping label. Email us at [email protected] with your order number, the product(s) you wish to return, and the reason for the return.
For exchanges, please follow option 2, noted above.
Once you have completed these steps, you will see/receive a confirmation of your return request. It will take 3-5 business days for us to send your return shipping label.