Disclosure: This post may contain affiliate links, meaning we get a commission if you decide to make a purchase through our links, at no cost to you. Please read our disclosure for more info.
Gift ideas for Mother's Day, covering all the Mom's in your life worth appreciating and recognizing!
Mom! The one always doing something for someone else, the one who sacrifices her won happiness, the one who always makes life better for each one of us…so what about Mom?!
Get Mom the most wonderful and thoughtful gift for Mother's Day to show your appreciation and love. Sometimes Mother's Day ideas can be a little bit overdone or kind of impersonal, but we're trying to avoid that and so we have plenty of beautiful and custom options.
Mom is so important to us, and mom deserves a kind gift on her special day, so we've put together this guide so that no matter your relationship to the mom being celebrated – daughter, son, sister, friend, etc., you can gift her the perfect gift. Maybe this is an experienced Mom or a first-time mom, we've got ideas for that too.
Mother's Day is fast approaching and there is always pressure to find the perfect gift that shows how much you love the woman who put up with you for all those years.
Mom deserves the best of the best, so treat her to one of these thoughtful and creative Mother's Day gifts she will never forget.
1. Mother's Day Gift for Daughters
Mother's Day for your daughter! You might be wondering what to get your daughter for the holiday, and like most things for moms, a great idea is to get her something she wouldn't ordinarily get for herself.
Extra items like perfume, bath and body products can be a great addition to anyone's routine. With them being slightly frivolous items, you can be sure that you're getting her something she would never go to the store and get her on own.
With many different scents to choose from, you'll be able to fit whatever style fragrance she might like. Philosophy products are offered in an array of setups, from sets to facial kits, full size and minis, you'll be sure to get her something she will love.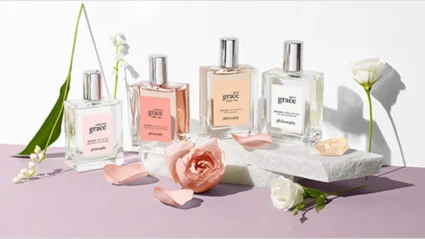 2. Mother's Day Gift for Sisters
25% Off Mother's Day Shop using code TOMOM. Offer valid 4/19-4/22.
What should you get your sister for Mother's Day?
How about a gorgeous new bag? Kipling offers a wide selection of spring inspired items that are perfect to give her for Mother's Day. Maybe pastels aren't her thing, in that case, there's a whole range of darker and neutral color palette bags to choose from.
If she's a crossbody person, there is a selection of sizes of crossbody bags for all her needs. The styles range from backpacks to regular purse shape bags, tote size, diaper bags, shoulder bags, the list goes on.
Kipling has been a purveyor of high-quality bags and luggage for many years and is a trusted household name. With some bags, you can even have them monogrammed!
3. Mother's Day Gift for Aunts
If you need a gift for your aunt, a beautiful flower arrangement is definitely the way to go.
With guaranteed high quality and beautiful arrangements, Bouqs is going to deliver every time. These aren't your average flower arrangements. These are handcrafted, meticulously designed, gorgeous arrangements that your aunt will appreciate. They even have gift sets to add to your order if you'd like a more all-encompassing approach or to make the gift even bigger. They truly have every single kind of flower on here imaginable.
4. Mother's Day Gift for Grandma
What do you get the woman who already has everything?
How about something she actually needs! This year, get grandma something that she will use every single day and think of you every single time. No more waiting to get her glasses out when she wants to see something, with these thin optics, she'll be able to keep these stylish frames on, or very nearby at all times.
With the headline readers, they can actually stick right onto her phone, tablet, or any other flat surface she keeps on her. ThinOptics makes the perfect solution for the age-old glasses hunt.
5. Mother's Day for the First-Time Mom
For the first-time mom, why don't you get her a memento she'll never forget? A locket necklace from Allurez will be a memory she will be able to hold on to long after her little baby grows up older than they are in the photo. The first Mother's Day is about the newness and joy of being a mother and signifying that with a sweet necklace holding a precious baby photo is just the way to do it.
Flower Adorned Mom Heart Locket Necklace 1…
Show your mother your love with this beautiful locket that will go straight to her hear… [More]
6. Mother's Day Gifts for Mother-in-Law
Get something for your Mother-in-Law that she can really express her personal style with! These acrylic and quartz boxes and variety of other decorations for her collection. With a wide range of prices, there truly are options for everyone. Uncover the perfect gift for the one you love. Shop the Belle and June's Gift Guide.
7. Mother's Day Gifts for Daughter-in-Law
Bloomscape.com is the perfect place to find a gift for your daughter-in-law with a long-lasting plant for her home! They have a variety of high-quality outdoor and indoor plants. Bloomscape makes buying and gifting plants easy by delivering healthy, potted indoor plants to your door – and give you all the tips and tricks you need to help your plants thrive.
A beautiful plant is something she might not have thought to get for herself.
Tillandsia, commonly known as air plants, come in hundreds of shapes and color varieties, so you'll be sure to find one that's as unique as you. Not only are these plants easy to care for, they also grow a remarkably colorful bloom spike that differs between each variety. In the 3, 5, and 10-packs you will receive a handpicked assortment of plants. She can keep her new Air Plants happy with deep weekly soakings, bright indirect light, and a humid environment.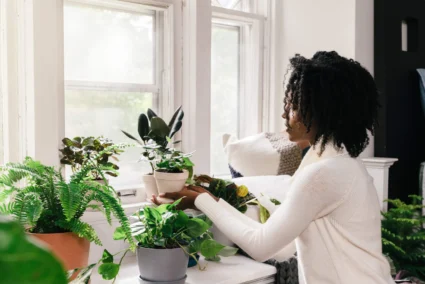 8. Personalized Mother's Day Gifts
Personalized gifts are some of the most thoughtful gifts you could possibly get someone. Getting someone a gift from Shutterfly is a perfect idea for the mom that might not have time to order something custom. Customized gifts are so thoughtful and with their service, you can order a variety of different products with their custom photo on it. For instance, every morning they drink their coffee out of a mug with the photo on it, they will think of you! Millions of customers have trusted Shutterfly with their most-loved memories and created treasures to enjoy for years to come.
Another idea is to gift a personalized cutting board from Etsy! A sweet idea for the kitchen, while she's making your favorite dishes, she will see something you got her in return.
9. Christian Mother's Day Gifts
For the Christian Mother in your life, a gift set or gift from Dayspring.com is a great Mother's Day idea. Journals, devotionals, and more are all available at their website, with happy colors and beautiful messages.
10. Mother's Day Gift Boxes
For an assortment of things, if you can't pick just one, there is a gift box from Etsy that will absolutely do the trick to show that you really think the world of her. Soaps, candles, journals, the possibilities are endless in the realm of these gift boxes. They're also really fun to open for the recipient because they don't know all that is in there!
11. Mother's Day Gifts Delivered
For same-day delivery (psssst, last minute shopper) Same Day Flowers does a great job the day of. They'll deliver beautiful flowers right away so you don't have to stress about if they'll get there in time. For the sweet tooth, Wicked Good Cupcakes also deliver really quickly and will be 100% amazing every single time!
12. Last Minute Mother's Day Gift Ideas
A Day of Relaxation
We all know our world wouldn't run if it weren't for mom, so why not gift her a day of pampering. Either buy her a gift certificate to a nice spa or give her a gift package of a weighted blanket, a bathtub caddy with bath bombs and relaxing candles and her favorite book, all with the promise to make sure no one bothers her or yells, "Mom!" for the next hour, at least.
You can never go wrong with flowers!
Your mom may be hard to buy for because she always says she has it all, but that doesn't mean she doesn't deserve a little something. Do your homework and get her birth month flower, all it takes is a little internet research and then mix those in with carnations. Carnations signify purity, faith, love, and beauty. Pink carnations are significant for Mother's Day and will be loved by all moms.
I guarantee Mom, Grandma, Great Aunt Helen or anyone will love fresh flowers delivered to them! You can even opt to add on a gourmet food basket or box of chocolates to your bouquet of flowers.
1-800Flowers – They guarantee to make Mom smile with a 100% Smile Guarantee.
FTD – Receive an extra 10% off flowers, plants and gifts through our special link.
Or What About Gift Cards?
You can never go wrong with gift cards or gift certificates to somewhere that Mom shops. Here's our gift card picks for last minute Mother's Day gift ideas:
Amazon Gift Cards – Amazon carries everything! And Amazon gift cards never expire. Send by e-mail, print at home or mail with free shipping!
Spa Finder – One card is accepted at over 25,000+ participating spas, fitness locations and wellness practitioners worldwide and can be used for massages, facials, beauty products, yoga classes and more. Email, print or mail. Cards never expire.
Restaurant.com – Get a $25 Gift Certificate for only $10 – Thousands of restaurants participate across the country. Buy, print and give. Or even go out to eat for Mother's Day so Mom doesn't have to cook!
Magazines Make Great Gifts!
Magazines subscriptions make great gifts, especially for elderly grandmothers that don't use the internet! Most merchants offer a printable certificate or you could buy a single issue at the store with a note saying more issues are on their way!
Get Creative
Make something with your own two hands this Mother's Day. You don't have to be a professional artist or crafter, but a simple deck of cards with "52 Reasons Why" you love her will melt her heart. Or put together a simple scrapbook of all your favorite moments.
A Home-Cooked Meal
Your mom always had dinner on the table and a nice brown-paper bag packed for school, so why not return the favor and make her dinner for once. Or, if cooking isn't your forte, take her out for a fancy dinner in her honor.
If you live at home, you can always buy one of those home cooking kits like Hello Fresh or Blue Apron and make it a weekly thing to learn how to cook from the greatest one you know.
So, whether you live near or far, there are always ways to put a smile on your mom's face. Also, if all else fails, a card just to let her know you love her and are thinking of her goes a long way.
I plan to enjoy a Happy Mother's Day and wish all the Mother's in the world the same!
Kim is a long time blogger and shopping expert! She loves finding the bests deals and was an early adopter of Buy Now Pay Later. She is dedicated to teaching others how to safely use BNPL apps and services to purchase everything from clothing to shoes and home furnishings.